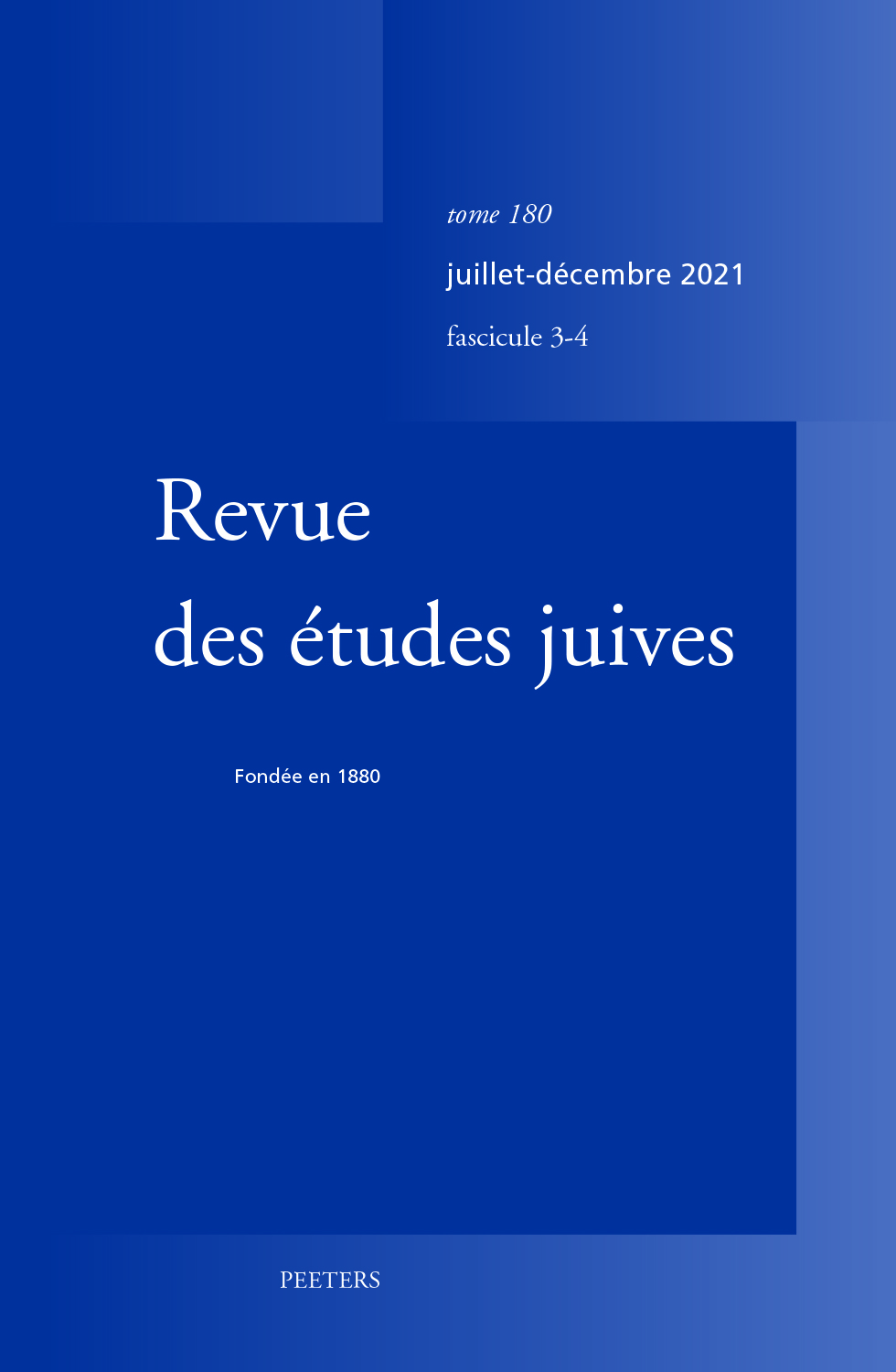 Document Details :

Title: Philo's Interpretation of Korah
Author(s): FELDMAN, Louis H.
Journal: Revue des Études Juives
Volume: 162 Issue: 1-2 Date: janvier-juin 2003
Pages: 1-15
DOI: 10.2143/REJ.162.1.246

Abstract :
Dans ses deux grands récits de la rébellion de Coré, Philon ne dit rien au sujet de ce dernier. Il ne mentionne même pas son nom, pas plus qu'il ne nous raconte sa généalogie, sa fortune, ses capacités d'orateur et de chef. Il la présente plutôt comme une rébellion de masse. Sa préoccupation majeure est théologique,et l'objection des Lévites interroge l'idée même de révélation divine. De sorte que ce qui est en jeu, c'est beaucoup plus qu'un conflit personnel entre Moïse et Coré. Selon Philon, le combat est entre Dieu et l'impiété de Coré, entre la foi et le doute. Mais l'affaire est aussi politique, reflétant l'engagement de Philon en tant que chef de la communauté juive d'Alexandrie.

Philo, in both of his major accounts of the rebellion, does not say anything about Korah, does not even mention his name, let alone tell us about his genealogy, his wealth, or his ability as a speaker and leader. The rebellion is presented as a mass movement. Philo's chief concern is theological, and the Levites' objection challenges the very concept of divine revelation. Thus, more than a personal contest between Moses and Korah is at stake. For Philo, the contest is between God and Korah's impiety, between belief and disbelief. But it is also political, reflecting Philo's personal involvement as the leader of the Alexandrian Jewish community.



Download article