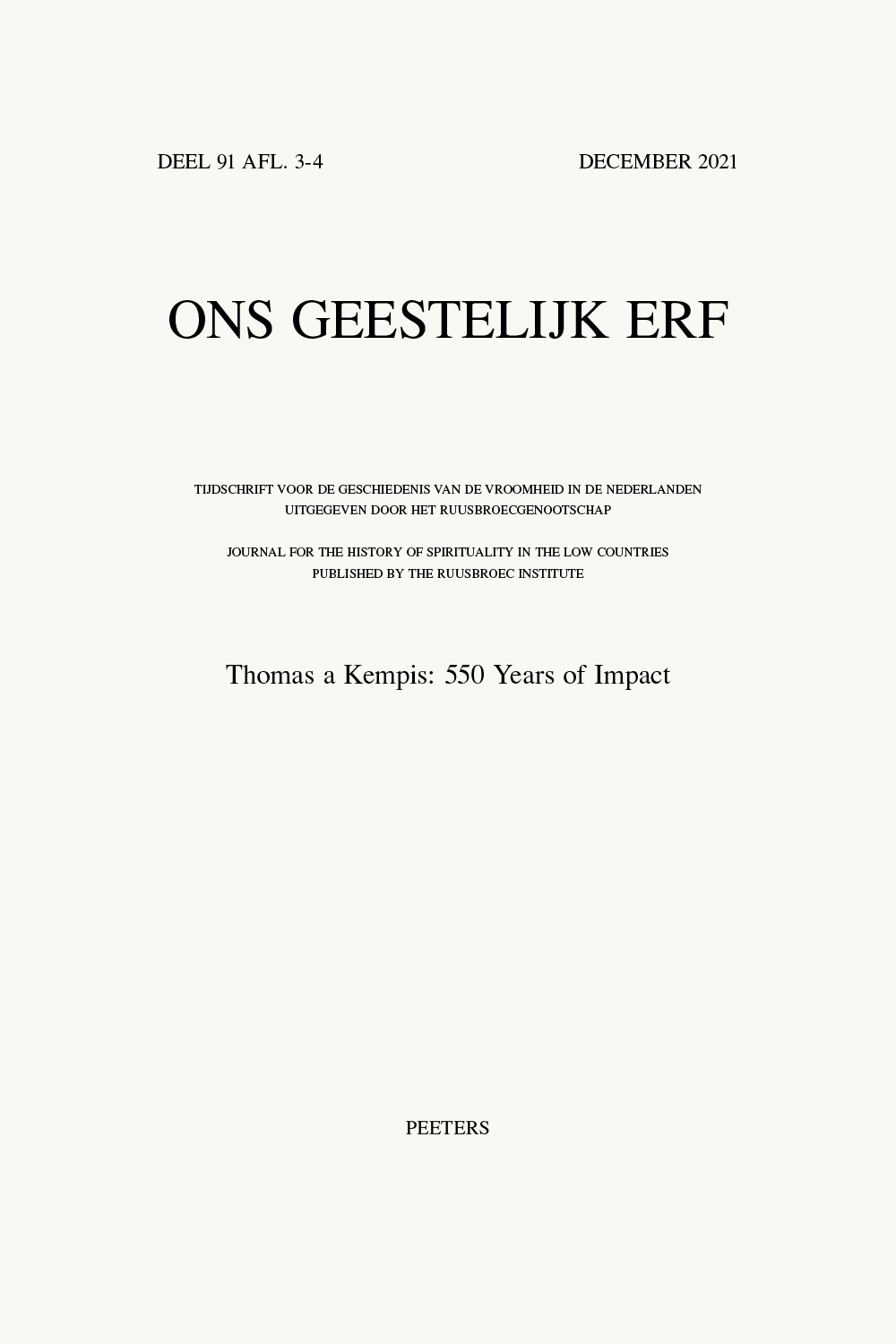 Document Details :

Title: Het 39e van de Limburgse sermoenen, de Boengaert van der geesteleker herten en Hadewijchs Brieven
Author(s): REYNAERT, Joris
Journal: Ons Geestelijk Erf
Volume: 83 Issue: 3 Date: September 2012
Pages: 193-215
DOI: 10.2143/OGE.83.3.2182881

Abstract :
The first of Hadewijch's Letters shows a number of striking similarities (some being literal correspondences) with the 39th of the Limburg sermons and an anonymous letter preserved in MS. Paris, Bibliothèque Mazarine, 920, which also contains two letters from the accepted Hadewijch corpus. Both the sermon and the anonymous letter, which date from the 13th century and may be contemporaneous with Hadewijch's lifetime, have up to now been considered as having been influenced or inspired by Hadewijch's first Letter. In this article we submit the three texts concerned to a thorough examination as to their internal consistency and to what their mutual correspondences could reveal about dependence or priority. No clear picture emerges from this investigation. By and large it would tend to confirm Scheepsma's suggestion (The Limburg sermons, Leiden, 2008) that the overlaps between Hadewijch and the Limburg sermons as a whole must be considered not so much as (in my own words, JR) being due to ('vertical') influence from one authority on imitating recipients, but rather as ('horizontal', multilateral) interferences within a circle of related and interacting authors or not yet finally edited texts.


Download article