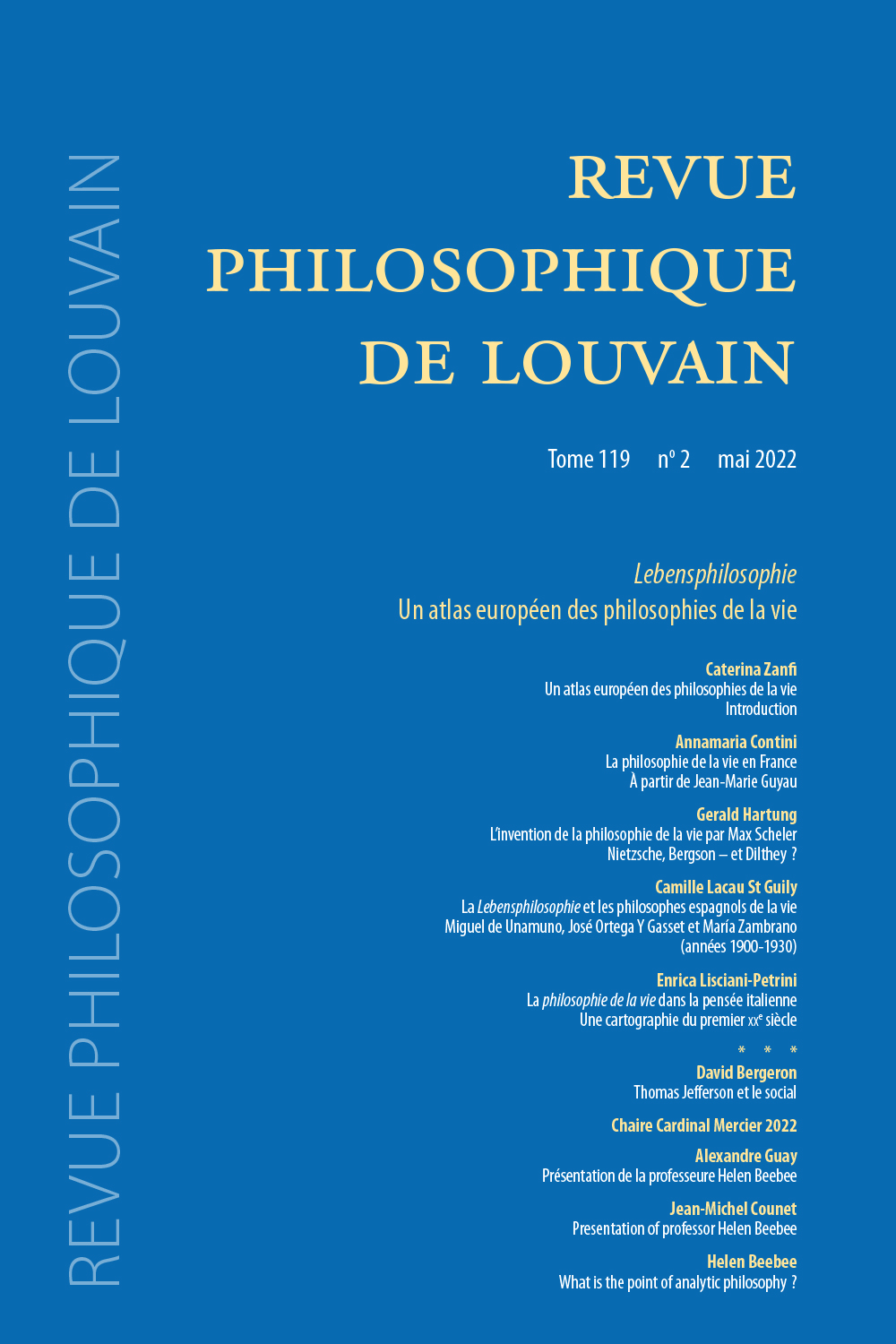 Document Details :

Title: Une sociologie pragmatique de la critique est-elle possible?
Subtitle: Quelques réflexions sur De la critique de Luc Boltanski
Author(s): SUSEN, Simon
Journal: Revue Philosophique de Louvain
Volume: 110 Issue: 4 Date: novembre 2012
Pages: 685-728
DOI: 10.2143/RPL.110.4.2182865

Abstract :
L'objet principal de cet article est de discuter de manière approfondie le dernier ouvrage de Luc Boltanski, De la critique. Précis de sociologie de l'émancipation. À partir d'une analyse textuelle détaillée de ce livre, cet article passe au crible les forces et les faiblesses de «la sociologie pragmatique de la critique» développée par Boltanski. L'étude est divisée en deux parties. La première examine cinq forces significatives de De la critique: (1) sa réflexion sur les tâches normatives de la théorie critique; (2) son interprétation de la fonction structurante des institutions; (3) sa mise en exergue du rôle de justification de la critique; (4) son souci de prendre en compte la nature adaptative de la domination; et (5) son insistance sur le potentiel libérateur de l'émancipation. Suivant la même structure thématique, la seconde partie réfléchit sur les défauts et les limitations de De la Critique: (1) son échec à fournir des fondations normatives solides à la théorie critique; (2) sa conception des institutions marquée par son imprécision terminologique, sa myopie analytique et son caractère spéculatif; (3) son approche non systématique de la relation multidimensionnelle entre les formes ordinaires et les modes scientifiques de la critique; (4) son manque d'attention à la constitution polycentrique des relations de pouvoir dans des sociétés hautement différenciées; et (5) sa compréhension réductrice de l'émancipation humaine.


---

The main purpose of this article is to provide an in-depth discussion of Luc Boltanski's On Critique: A Sociology of Emancipation. On the basis of a detailed textual analysis of this book, the paper offers a fine-grained account of the strengths and weaknesses of Boltanski's 'pragmatic sociology of critique'. The study is divided into two parts. The first part examines five significant strengths of On Critique: (1) its engagement with the normative tasks of critical theory; (2) its insights into the structuring function of institutions; (3) its emphasis on the justificatory role of critique; (4) its concern with the adaptable nature of domination; and (5) its insistence upon the empowering potential of emancipation. Following the thematic structure of the previous investigation, the second part reflects upon the flaws and limitations of On Critique: (1) its failure to provide solid normative foundations for critical theory; (2) its terminologically imprecise, analytically short-sighted, and insufficiently differentiated conception of institutions; (3) its unsystematic approach to the multi-layered relationship between ordinary and scientific forms of critique; (4) its lack of attention to the polycentric constitution of power relations in highly differentiated societies; and (5) its reductive understanding of human emancipation.


Download article