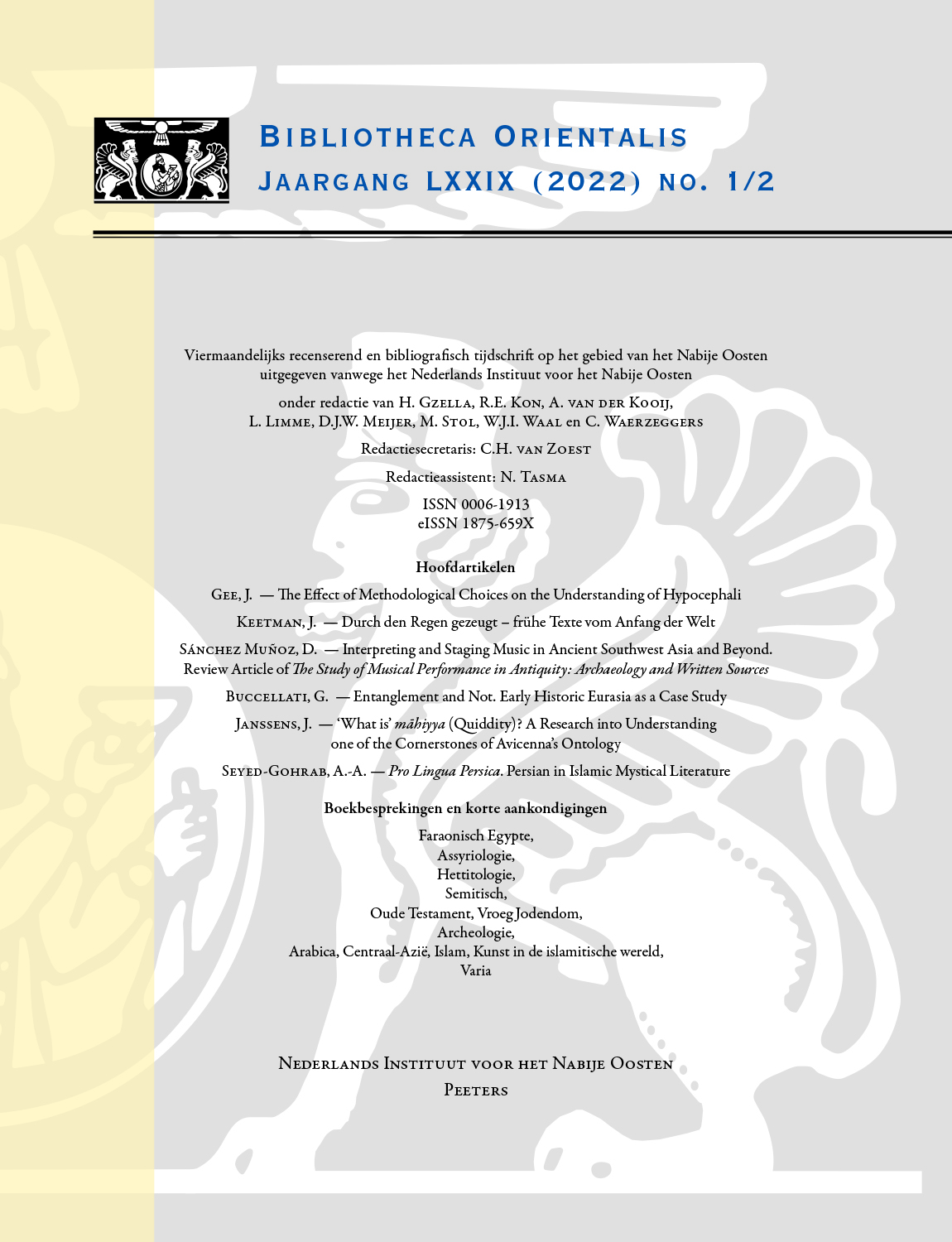 Document Details :

Title: Egyptian and Egyptianising Scarab-Shaped Seals in Syria and Libanon
Author(s): BOSCHLOOS, Vanessa
Journal: Bibliotheca Orientalis
Volume: 69 Issue: 3-4 Date: 2012
Pages: 175-181
DOI: 10.2143/BIOR.69.3.2175892

Abstract :
A doctoral research project pertaining to the presence, evolution and distribution of Egyptian scarabs in the northern Levant was conducted by Vanessa Boschloos at the Vrije Universiteit Brussel and the Royal Museums of Art and History of Brussels. Present-day Lebanon and Syria yielded a large number of scarabshaped seals, both Egyptian imports and non-Egyptian imitations and adaptations. They are mainly known from excavation reports but remain largely unstudied. For the first time, an exhaustive catalogue of provenanced finds from this region is offered and completes research that, until now, was mostly concentrated on scarabs from the southern Levant (Israel and Jordan). By studying the excavated material in public and private collections worldwide (Beirut, Aleppo, Damascus, Paris, London, Oxford, Cambridge, Liverpool, Brussels, etc.) all available information on provenance (and, if possible, on the precise archaeological context), material, typological features, iconography and stylistic aspects was gathered. The aim of this research was to reconstruct local, regional and interregional distribution patterns and to confront the archaeological data with the known historical background of Egyptian-Levantine relations. The scarabs are a reflection of the intensity and periodicity of Egyptian influence in these sites and in the entire northern Levant. Imitations of imported scarabs and the identification of local seal workshops provide us with a clearer understanding of these Egyptian-Levantine contacts and of the impact of the imported material on the local production.


Download article