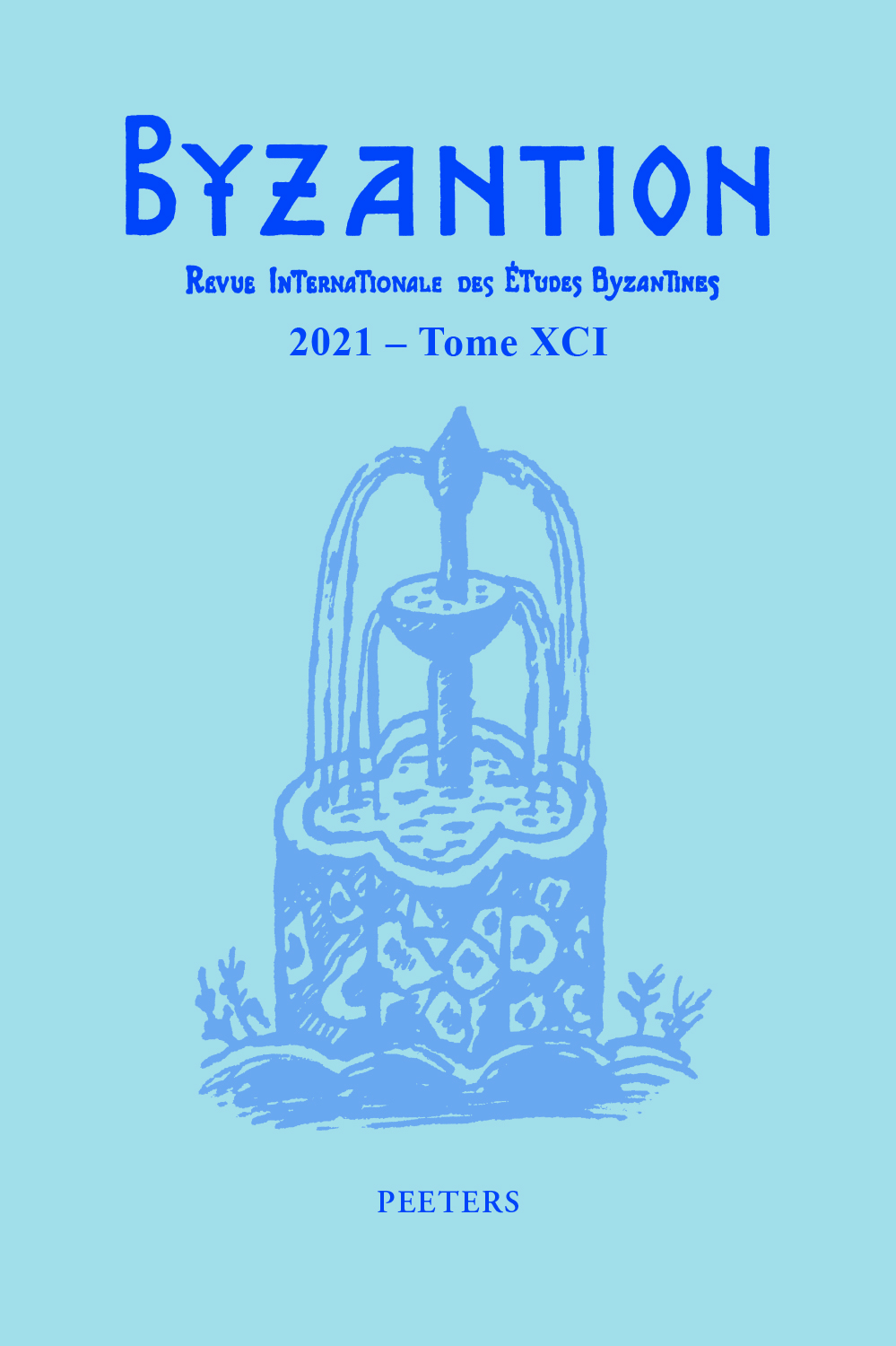 Document Details :

Title: Beauty in the Eyes of God
Subtitle: Byzantine Aesthetics and Basil of Caesarea
Author(s): KARAHAN, Anne
Journal: Byzantion
Volume: 82 Date: 2012
Pages: 165-212
DOI: 10.2143/BYZ.82.0.2174088

Abstract :
The quintessence of Byzantine faith is the twofold identification of the God-Man. Yet, the image of God Jesus Christ and the transcendent Trinity is a one-God concept. Inevitability, I argue Byzantine aesthetics had to recognize God as both anthropomorphous and divine. Since, omission of God's divinity would verify God as divisible. In line with apophatic theology, Byzantine aesthetics used non-categorizations and non-identifications, what I denominate meta-images, to teach about God's divinity and that God is. Since 'holy' equals right (ὀρθοδόξως) manner and right teaching about God (θεολογία), anything else would have been heresy. The desired effect of salvation would come to naught if the image did not concur with 'right opinion' (ὀρθοδοξία). Contemplation and imitation as well as communion with God depend on aesthetics 'of right belief' (ὀρθόδοξος). God is Beauty and God is Truth, and vice versa. In context of aesthetics, the idea of beauty refers to potential impetus to restore the natural image in the believer. Beauty identifies in deification (θέωσις), spiritual knowledge of the supreme beauty of God. Beauty does not refer to the perishable, but to the imperishable, not to physical strength and vigor, but to spiritual strength, yearning, and purity. Aesthetic approaches that help believers go beyond physical law to divine law, beyond the corporeal mundane to spiritual knowledge are good and beautiful. Interaction of narration, flattened corporeality, inverted perspectives, and meta-images such as light, brilliance, and patterned borders identifies the twofold reality of God and the historical event within and beyond time and space. This interaction of Incarnation (human visibility/suffering in the flesh) and Grace (divine incomprehensibility) refers to the Beauty of God, the prerequisite for salvation of humankind.


Download article