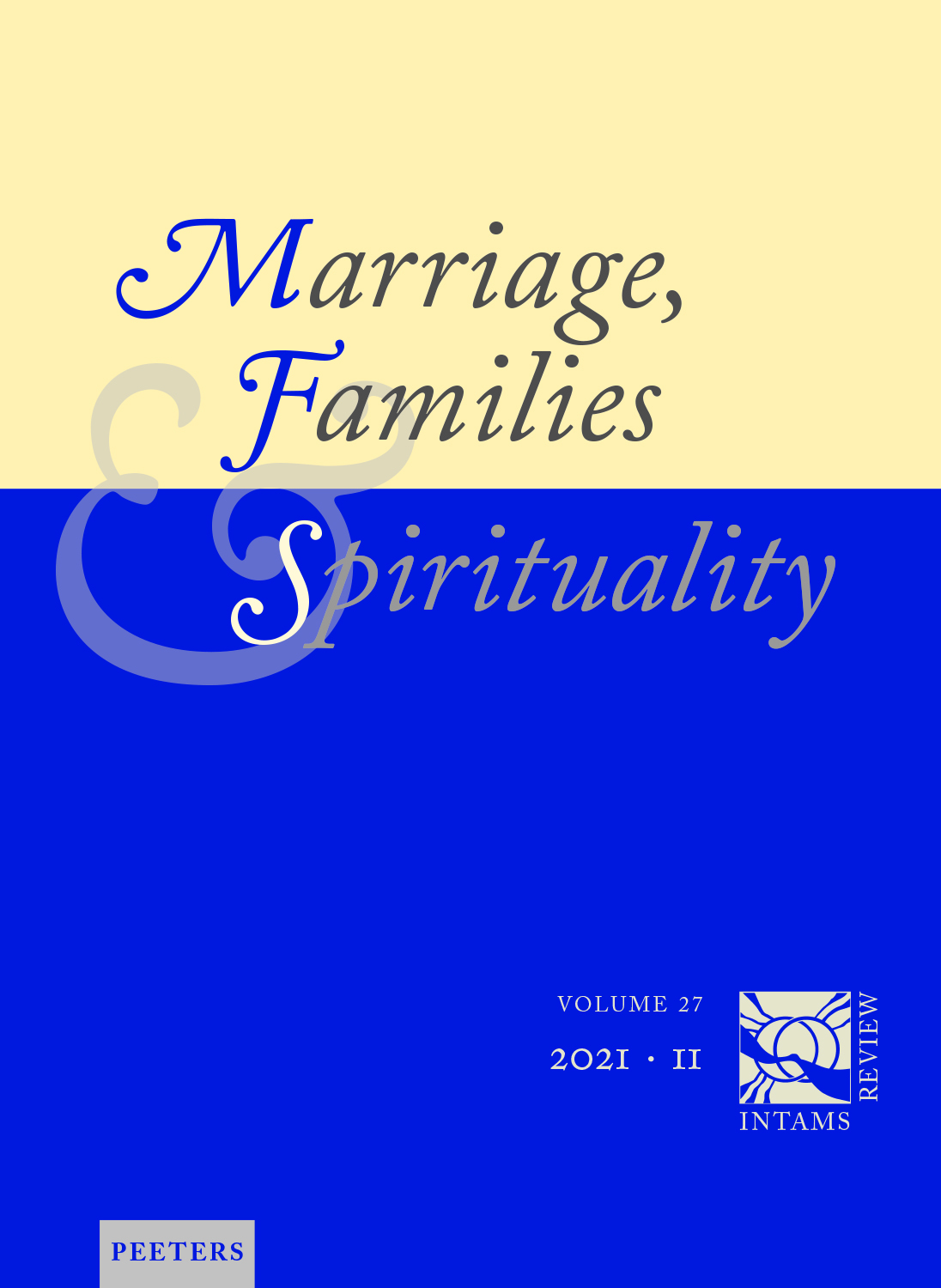 Document Details :

Title: Domestic Church as a Sacramental Model
Author(s): MASTROIANNI, Ennio
Journal: Marriage, Families & Spirituality
Volume: 18 Issue: 1 Date: 2012
Pages: 42-52
DOI: 10.2143/INT.18.1.2164161

Abstract :
The Second Vatican Council and subsequent popes provide a clear, consistent, and dominant vision for understanding Christian marriage and family. In and through the sacrament of marriage the Christian spouses, a baptized man and a baptized woman, begin a new Christian family that may be understood as a domestic church and as a basic cell of society. Recently, the foundation of Christian marriage for understanding domestic church is challenged. This article supports the magisterial position, but encourages theologians and pastoral ministers to use domestic church in a nuanced manner in order to build up effectively the Christian community. By applying the methodologies of textual analysis to the text about marriage and family in Lumen gentium, no. 11, one can formulate the Council's unambiguous and primary meaning of domestic church. Properly speaking, domestic church is an image and model for explicating the ecclesial dimension of the mystery of Christian marriage and its family. Second, by applying the model of domestic church to the sacramental reality of Christian marriage and its family, one expectedly comes to encounter the strengths and the weaknesses of this model. Third, by applying the theological lens of the principles of mediation and sacramentality to the understanding of Christian marriage and Christian family as a sacramental reality and as an ecclesial reality, albeit a sacramental reality in a proper sense and an ecclesial reality in a broad sense, one may observe a diversity of realizations of the mystery of Christian families. To meet the sociological realities of today's Christian families, theologians need to discover additional models for understanding Christian marriage and family.


Download article