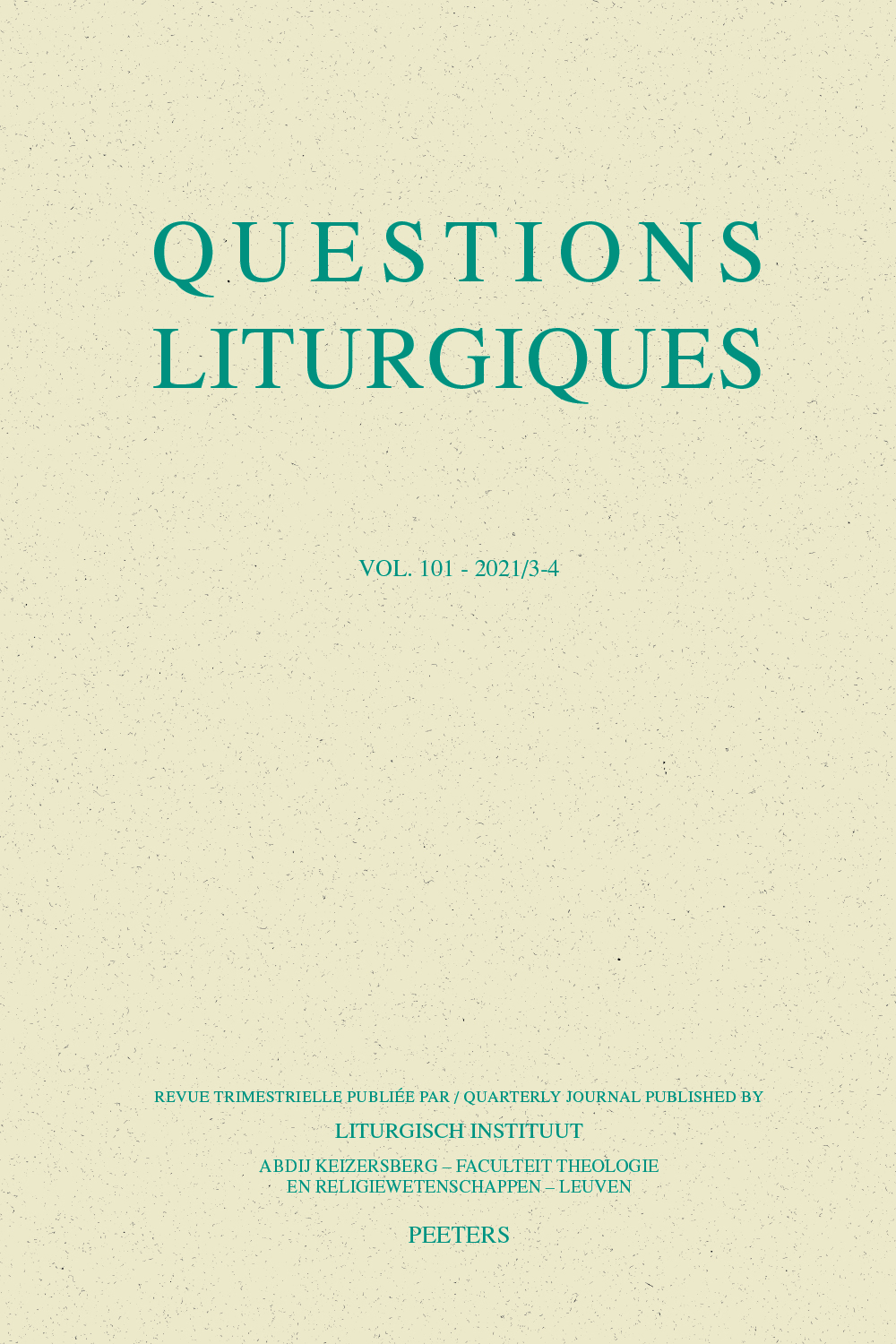 Document Details :

Title: Gregory of Nyssa's Sermon on the Ascension (CPG 3178)
Author(s): BISHOP, Richard W.
Journal: Questions Liturgiques/Studies in Liturgy
Volume: 92 Issue: 4 Date: 2011
Pages: 252-281
DOI: 10.2143/QL.92.4.2164148

Abstract :
Building on Hubertus Drobner's defense of Gregory of Nyssa's sermon, In ascensionem Christi, as an Ascension Day sermon, this article presents a rhetorical, theological analysis of the text. The sermon, devoted to an explanation of Psalms 22 and 23 (Lxx), is structured according to an ascending pattern that reinforces the sermon's occasion and theme. Gregory presents David as a trustworthy teacher and guide both for spiritual life and liturgical celebration. Psalm 22 becomes a meditation on the course of sacramental life, while Psalm 23 treats first the Christian's ascent by means of virtue and then David's disembodied ascent to heaven. The prophet witnesses Christ's descent to earth and subsequent ascent to heaven's throne, and records the angelic dialogue occasioned by these astonishing events. Thus adapted to the festal occasion, Gregory's remarks conclude with a call to imitate the prophet's virtuous conduct.


---

Dans le prolongement de la promotion par Hubert Drobner du sermon de Grégoire de Nysse In ascensionem Christi comme un sermon pour le jour de l'Ascension, cet article présente une analyse rhétoricienne, théologique de ce texte. Ce sermon, constitué comme un développement des psaumes 22 et 23 (LXX), est structuré selon un mode ascendant qui renforce son opportunité et son thème. Grégoire présente David comme un orateur et guide respectable à la fois quant à la vie spirituelle et à la célébration liturgique. Le psaume 22 s'impose comme une méditation sur la vie sacramentelle, alors que le psaume 23 traite tout d'abord de l'ascension chrétienne au moyen d'une vie vertueuse et ensuite de la montée désincorporée de David vers les cieux, d'où le prophète atteste de la descente du Christ sur la terre et de son ascension subséquente jusqu'au trône céleste, et rapporte le dialogue angélique introduit par ses événements merveilleux. Tout ceci est adapté à la célébration de cette fête. Les remarques de Grégoire se concluent par un appel à se conformer à la conduite vertueuse du prophète.


Download article