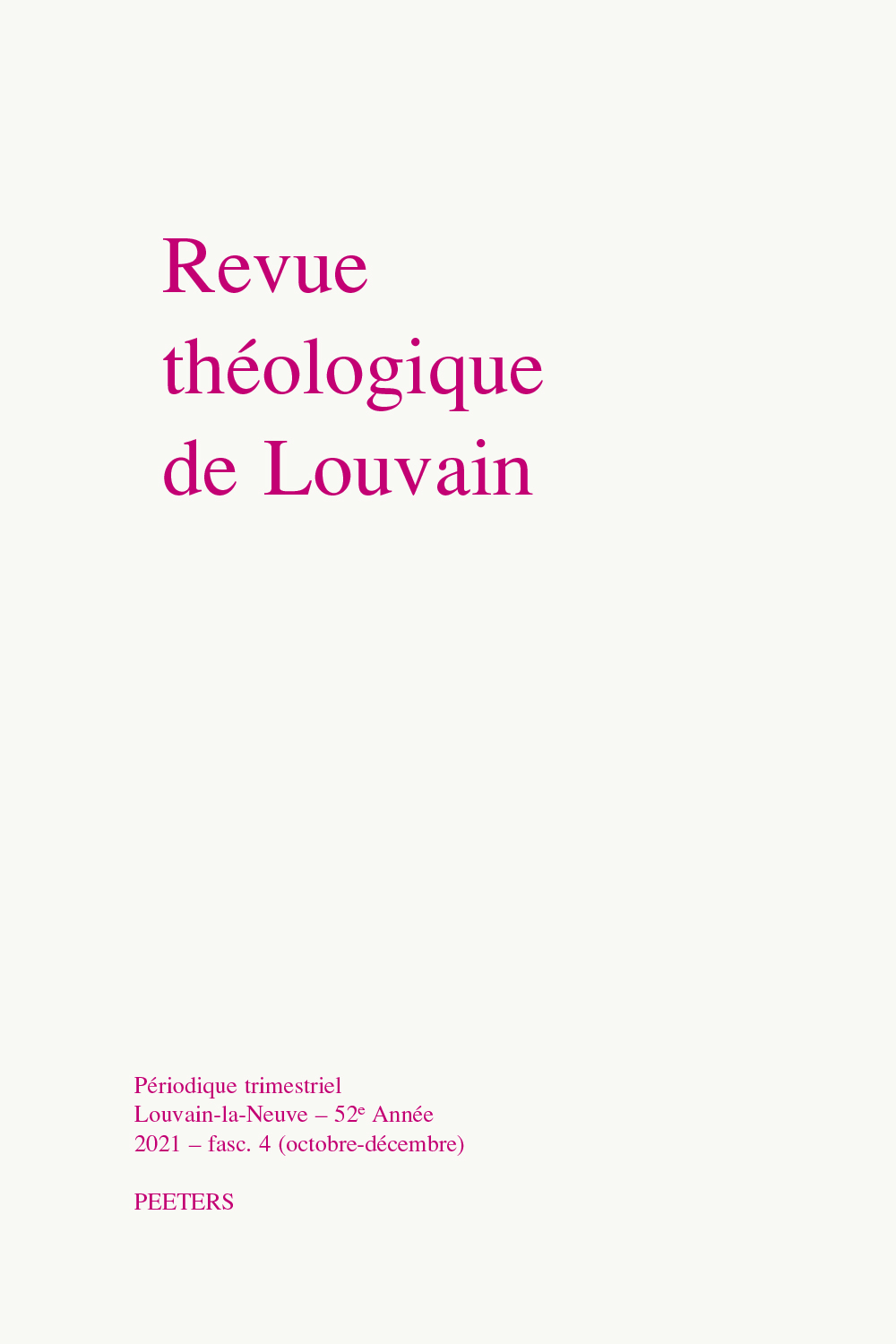 Document Details :

Title: Crises et mutations du droit de l'Église catholique dans les sociétés européennes sécularisées
Subtitle: Vers une éthique de responsabilité sociale
Author(s): CHRISTIANS, Louis-Léon
Journal: Revue Théologique de Louvain
Volume: 43 Issue: 2 Date: 2012
Pages: 195-224
DOI: 10.2143/RTL.43.2.2159007

Abstract :
Comment les tendances lourdes de l'évolution du droit canonique depuis une cinquantaine d'années peuvent–elles contribuer à une analyse pluridisciplinaire des mutations de l'Église catholique elle-même? Peut-on discerner certains liens ou certains indices de connexité entre évolution du droit canonique et mutation de l'Église catholique dans les sociétés sécularisées de l'Europe du Nord-Ouest, voire entre les dysfonctionnements du premier et l'affai(bli)ssement de la seconde? Le texte voudrait montrer comment une triple crise de légitimité, d'effectivité et de légalité du droit canonique met en lumière l'évolution de l'Église catholique et les enjeux d'une nouvelle relation entre responsabilité et authenticité.


---

How can the major tendencies in the evolution of canon law since about fifty years contribute to a multidisciplinary analysis of the changes within the Catholic Church itself? Is it possible to discern certain links or clues of a connexion between the evolution of canon law and the changes in the Catholic Church in the secularized societies of North-West Europe, or even between the malfunction of the former and the weakening and subsidence of the latter? This article hopes to show how a triple crisis of legitimacy, effectiveness and legality of canon law brings to light the evolution of the Catholic Church and the issues involved in a new relationship between responsibility and authenticity.


Download article