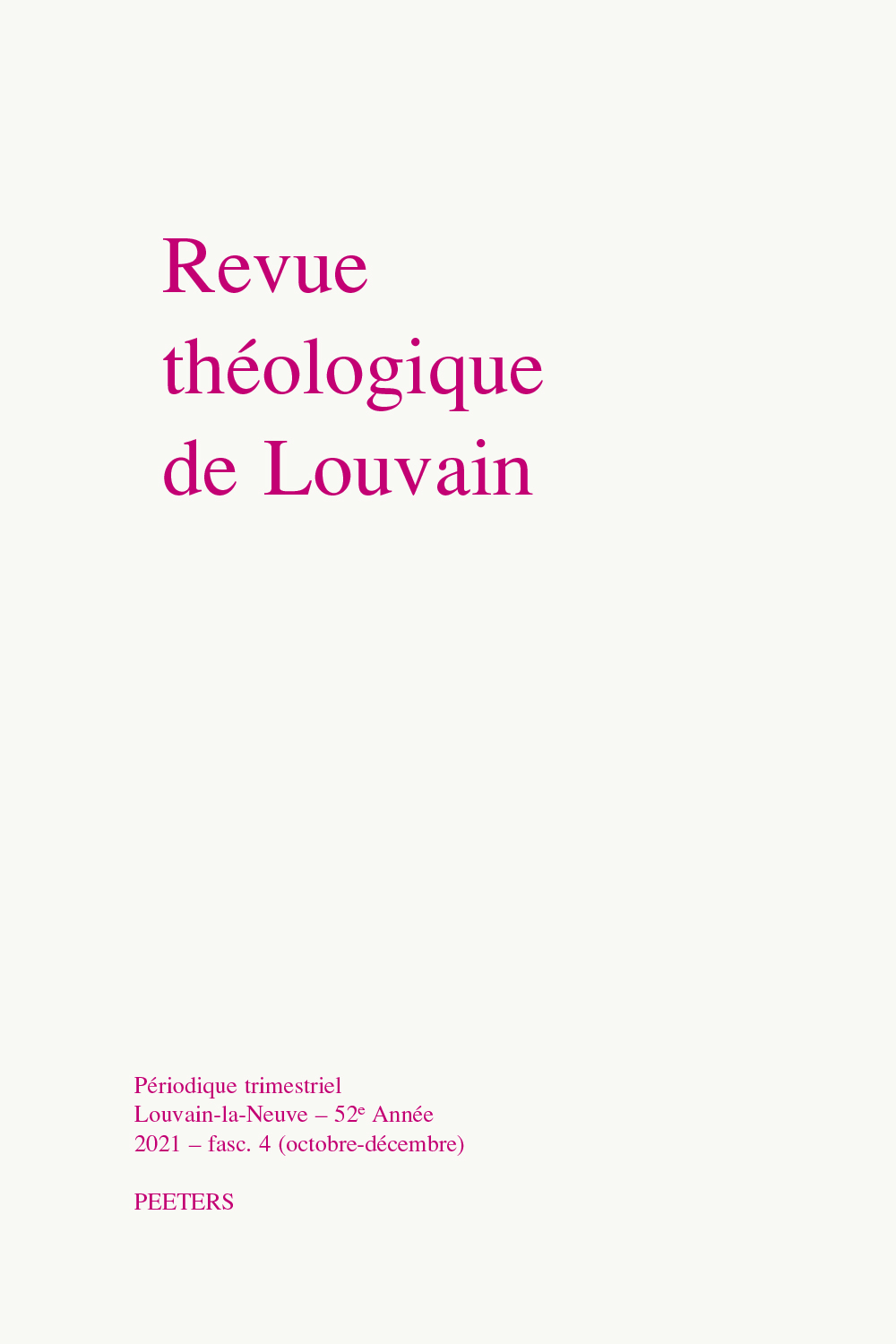 Document Details :

Title: Fides qua creditur et Fides quae creditur
Subtitle: Retour sur une distinction qui n'est pas chez Augustin
Author(s): RIAUDEL, Olivier
Journal: Revue Théologique de Louvain
Volume: 43 Issue: 2 Date: 2012
Pages: 169-194
DOI: 10.2143/RTL.43.2.2159006

Abstract :
On attribue habituellement la distinction entre fides qua creditur et fides quae creditur à Augustin, dans le De Trinitate (XIII, 2, 5). Cette distinction connaît actuellement un regain d'intérêt en théologie francophone, pour une part sous l'influence des travaux de Denis Villepelet. L'objet de cet article est d'une part de montrer que cette distinction n'est pas augustinienne, et d'autre part que son usage est pour le moins problématique. D'origine étonnamment luthérienne, au XVIIe siècle, l'expression fides quae creditur risque d'induire une représentation de l'objet de la foi en termes de «contenu», de «doctrine», alors qu'il s'agit de Dieu et de sa Parole.


---

The distinction between fides qua creditur and fides quae creditur is habitually attributed to Augustine in the De Trininate (XIII, 2, 5). Today this distinction is the object of renewed interest in French-speaking theology, partly because of the work of Denis Villepelet. The subject of this article is, on the one hand, to show that the distinction is not Augustinian and that, on the other hand, its use is, at the least, problematical. Astonishingly Lutheran in its origins in the 17th century the expression fides quae creditur runs the risk of inferring a representation of the object of faith in terms of 'content', or 'doctrine' whereas it concerns God and his Word.


Download article