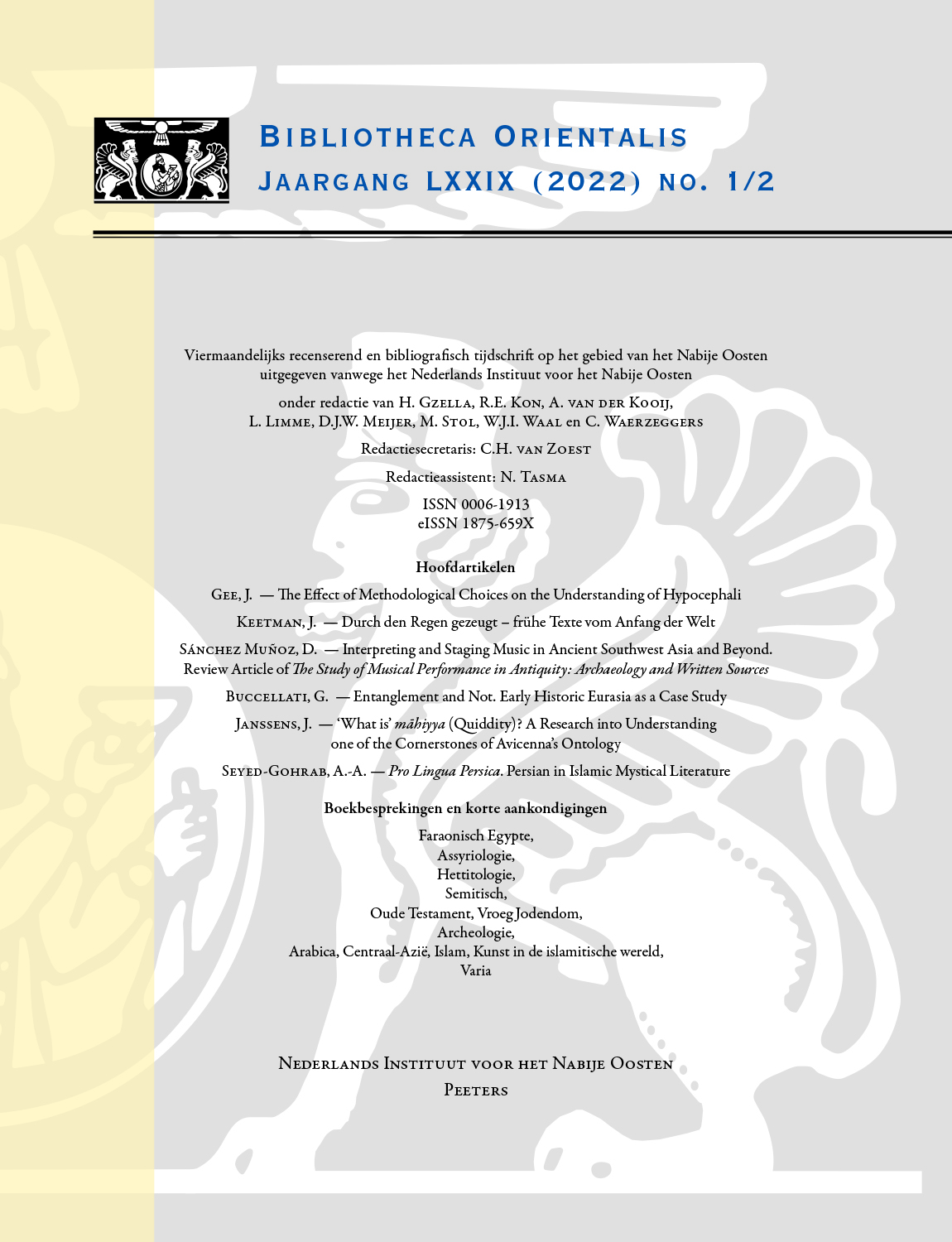 Document Details :

Title: Arabica
Author(s):
Journal: Bibliotheca Orientalis
Volume: 68 Issue: 5-6 Date: 2011
Pages: 614-625
DOI: 10.2143/BIOR.68.5.2152697

Abstract :
VAN GELDER, G.J., HAMMOND, M. - Takhyil. The Imaginary in Classical Arabic Poetics. The E.J.B. Gibb Memorial Trust, Cambridge, 2008.

AL-SHAYZARĪ, 'Abd al-Raḥmān ibn Nasr (eds. KANAZI, G.J., et al.) - Rawḍat al-qulūb wa-nuzhat al-muḥibb wal-maḥbūb. (Codices Arabici Antiqui 8). Verlag Otto Harrassowitz, Wiesbaden, 2003.

REICHMUTH, S. - The World of Murtaḍā al-Zabīdī (1732-91). Life, Networks and Writings. The E.J.W. Gibb Memorial Trust, Cambridge, 2009.

LENTIN, J., GRAND'HENRY, J. (eds.) - Moyen arabe et variétés mixtes de l'arabe à travers l'histoire. Actes du Premier Colloque International (Louvain-la-Neuve, 10-14 mai 2004). (Publications de l'Institut Orientaliste de Louvain 58). Université Catholique de Louvain, Institut Orientaliste, Louvain-la-Neuve, 2008.


Download article