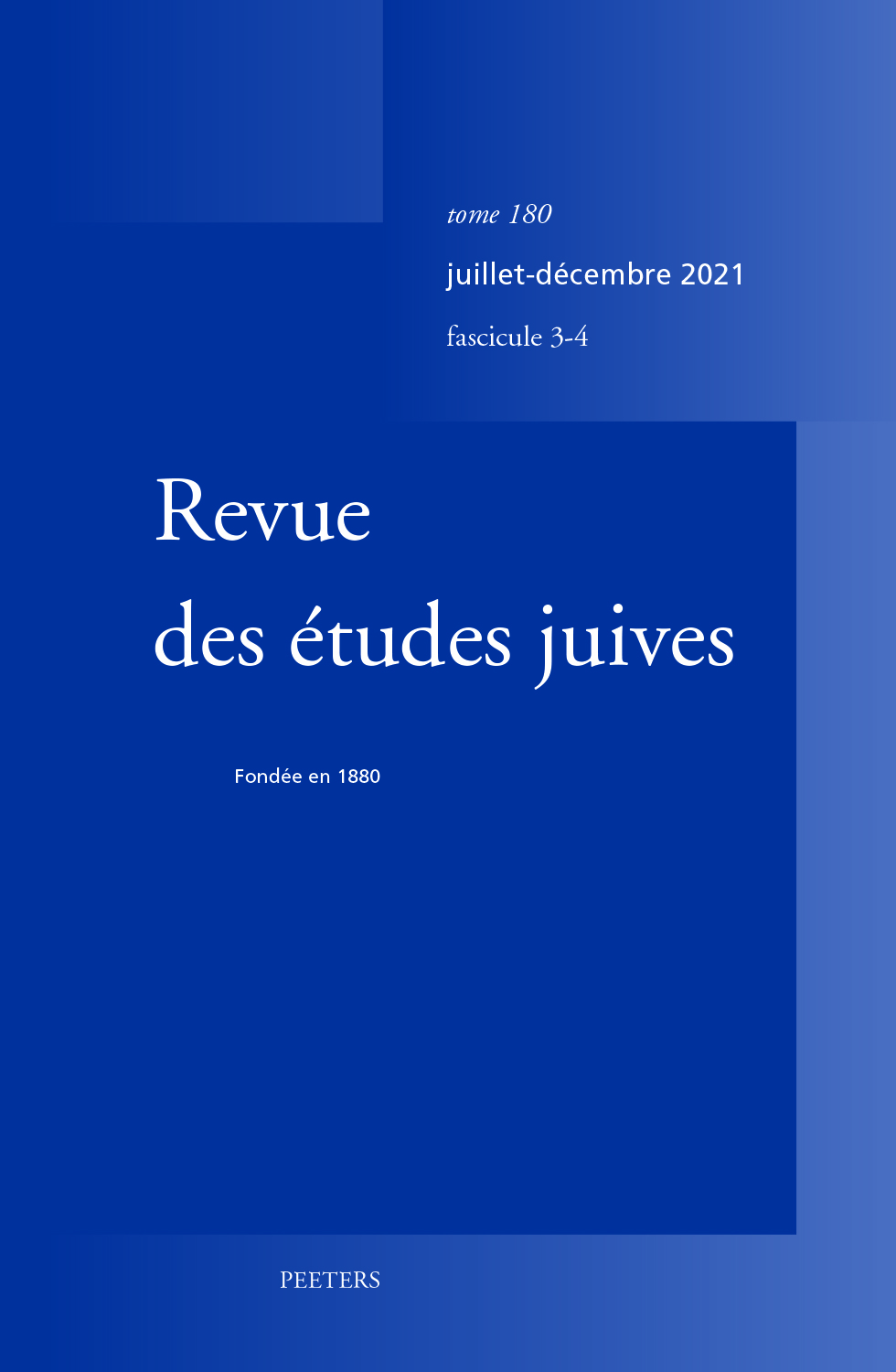 Document Details :

Title: Did the Khazars Convert to Judaism?
Author(s): GIL, Moshe
Journal: Revue des Études Juives
Volume: 170 Issue: 3-4 Date: juillet-décembre 2011
Pages: 429-441
DOI: 10.2143/REJ.170.3.2141801

Abstract :
The Khazars have for a long time been considered to have converted to Judaism. The idea was taken over from Arab sources, and enthusiastically received by Jews during the Middle Ages and even in our days. This article reviews the Arab sources. The initiator was a man belonging to the Abbasid Court in Baghdad, who was sent as envoy, with a delegation, to the land of the Khazars. Around AD 920, while meeting with the king of the Bulgars, who was then subjected to the Khazars, this king said some harsh things about them, calling him and his people the Khazars, Jews, yahūd, used as an obvious insult. His written account inspired some Arab writers to believe that the Khazars were Jews. This idea was adopted by Jews who lived in that time in Arab countries, and knew Arabic; they believed that a whole nation, the Khazars, had indeed accepted Judaism. This article shows that the best among the Arab writers did not believe it at all, and that this belief is devoid of any real historical value.


---

Longtemps la croyance voulait que les Khazars se soient convertis au judaïsme. L'idée a été reprise des sources arabes, et retenue avec enthousiasme par les Juifs au Moyen Âge et même de nos jours. Cet article passe en revue les sources arabes. À l'origine de cette idée fut un homme appartenant à la Cour abbasside à Bagdad, qui fut envoyé comme ambassadeur, avec une délégation, en terre khazare. Vers l'an 920, lors d'une rencontre avec le roi des Bulgares, soumis alors aux Khazars, ce roi prononça des propos sévères à leur encontre, désignant le roi des Khazars et son peuple du terme insultant de Juifs, Yahūd. Le compte rendu écrit de l'envoyé conduisit quelques écrivains arabes à croire que les Khazars étaient juifs; comme la majorité des Juifs vivaient à cette époque dans les pays arabes, et connaissaient l'arabe, ils crurent que tout un peuple, les Khazars, avait en fait embrassé le judaïsme. Cet article montrera que les meilleurs écrivains arabes n'ont pas du tout adhéré à cette croyance, et que celle-ci est dépourvue de toute valeur historique réelle.


Download article