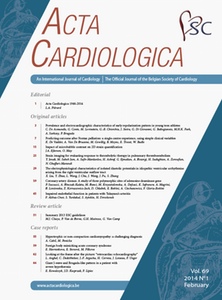 Document Details :

Title: Impact of fatty acid food reformulations on intake of Dutch young adults
Author(s): E.H.M. Temme , I.L. Millenaar , G. Van Donkersgoed , S. Westenbrink
Journal: Acta Cardiologica
Volume: 66 Issue: 6 Date: 2011
Pages: 721-728
DOI: 10.2143/AC.66.6.2136955

Abstract :
Background: The Dutch 'Task Force for the Improvement of the Fatty Acid Composition' initiated fatty acid reformulations in branches using vegetable oils and fats to reduce the trans (TFA) and saturated fatty acid (SFA) content of foods.
Objective: This study estimates the impact of recent reformulations in the task force food groups by estimating changes in median intake of TFA and SFA in Dutch young adults.
Methods: This is a modelling study with food consumption data of young adults. Intakes were estimated before reformulation using food composition data of 2001 as a reference and while including most recent fatty acid composition of foods for task force food groups. Food composition of other foods and food consumption was assumed unchanged.
Results: Average TFA intake significantly decreased from 1.0 E% in the reference to 0.8 E% in the reformulation scenario. Pastry, cakes and biscuits, and snacks contributed most to the decrease of TFA. Estimated SFA intake did not change. When solid baking and spreading fats were additionally replaced with fluid ones, SFA intake decreases from 12.9 E% to 12.1 E%.
Conclusion: Fatty acid reformulation in the task force food groups contributed to reductions in TFA intake. For further reductions in SFA intake a different food choice is primordial.