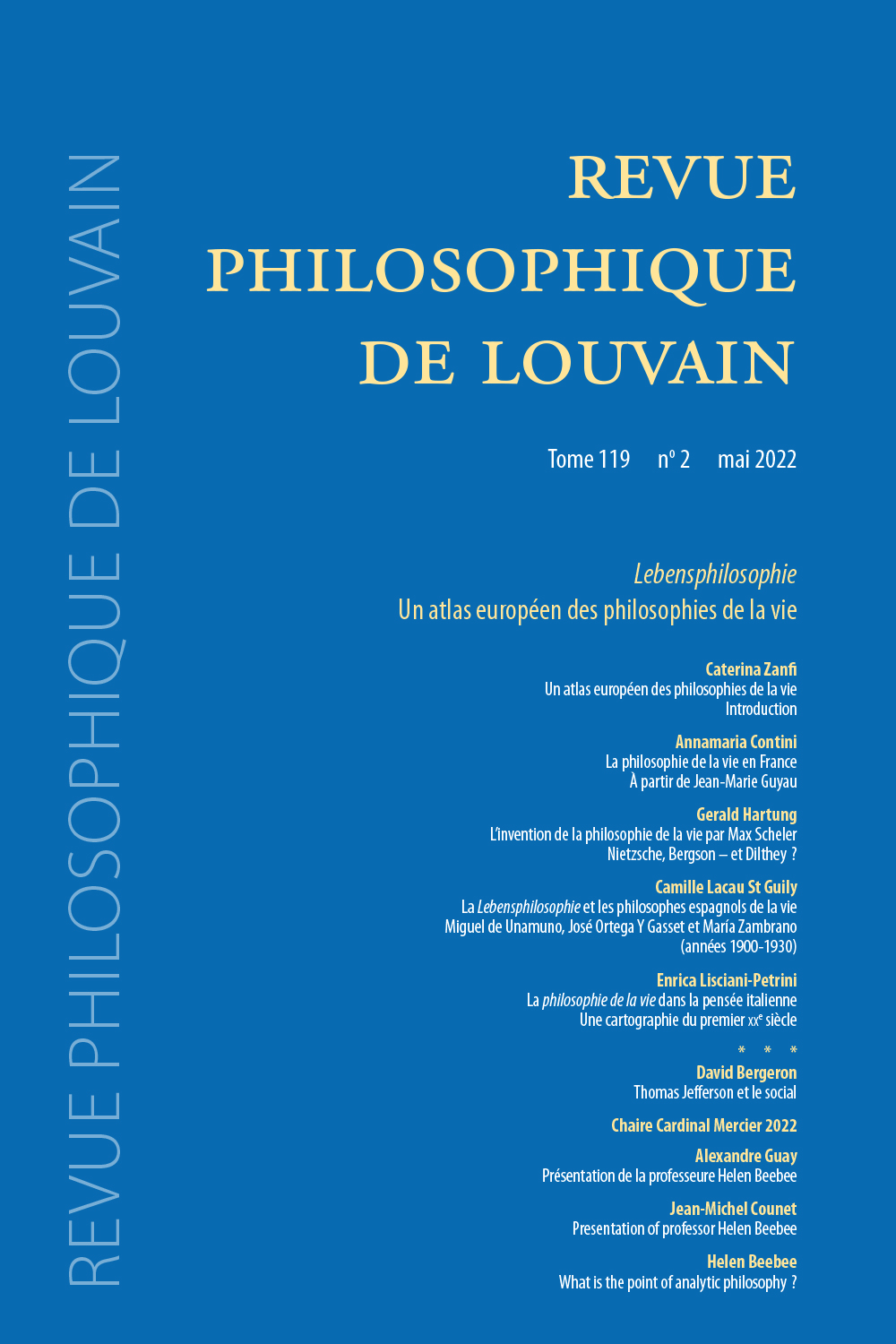 Document Details :

Title: L'Europe des «valeurs communes» et le recul du multiculturalisme
Subtitle: La diversité supplantée par l'unité?
Author(s): PÉLABAY, Janie
Journal: Revue Philosophique de Louvain
Volume: 109 Issue: 4 Date: novembre 2011
Pages: 747-770
DOI: 10.2143/RPL.109.4.2136945

Abstract :
Cet article cherche à problématiser la conception de l'intégration politique qui se rattache à l'idée d'une «Europe des valeurs communes». Afin d'interroger les rapports complexes qu'entretiennent unité et diversité au sein du projet européen, le rôle que joue à cet égard le recours grandissant à un «langage des valeurs communes» est analysé à partir d'une étude de cas consacrée au Programme «Éducation à la citoyenneté démocratique» développé par le Conseil de l'Europe. L'analyse montre qu'il existe plusieurs usages politiques des «valeurs européennes», dont certains ne vont pas sans impliquer un changement dans le statut accordé à la «diversité» ainsi qu'un abandon du modèle multiculturaliste. Pour finir, l'approche communautarienne de l'intégration européenne que défend Amitai Etzioni est ici examinée, l'objectif étant de mieux cerner la nature et la portée des tensions qui existent entre une «politique des valeurs européennes» et les attendus d'une «politique de la diversité».


---

This article seeks to problematise the concept of political integration attached to the idea of a «Europe of common values». In order to inquire into the complex relationships between unity and diversity within the European project, the role played in this regard by the growing recourse to a «language of common values» is analysed based on a case-study devoted to the Programme «Education to democratic citizenship» developed by the Council of Europe. The analysis shows that there exist several political usages of «European values», certain of which necessarily imply a change in the status accorded to «diversity» as well a abandonment of the multiculturalist model. In conclusion, the communitarian approach to European integration defended by Amitai Etzioni is examined here, the aim being to determine better the nature and implications of the tensions that exist between a «policy of European values» and the reasons given for a «policy of diversity».


Download article