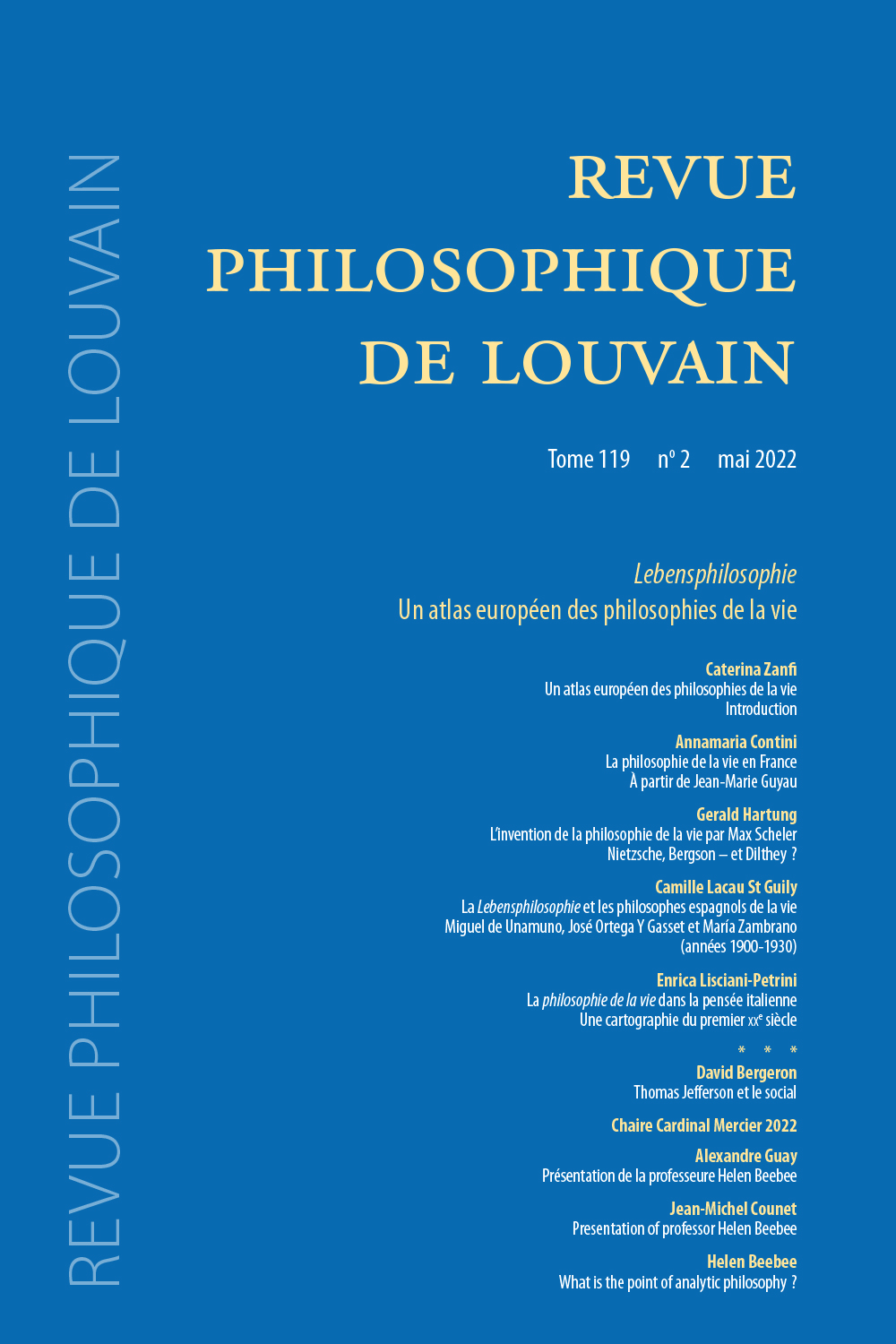 Document Details :

Title: Le foulard de la parlementaire
Subtitle: Républicanisme critique et criticisme républicain
Author(s): DE BRIEY, Laurent
Journal: Revue Philosophique de Louvain
Volume: 109 Issue: 4 Date: novembre 2011
Pages: 697-721
DOI: 10.2143/RPL.109.4.2136943

Abstract :
L'article revient sur la controverse suscitée en Belgique par la prestation de serment d'une parlementaire portant le foulard islamique. Il souligne la similitude des arguments invoqués avec ceux qui ont surgi lors du débat français sur le port du foulard que Laborde analyse dans son livre Français, encore un effort pour être républicains!, mais met en évidence que ces arguments peuvent prendre des sens différents selon qu'ils sont invoqués dans un cadre libéral ou républicain. À l'instar de Laborde, l'article défend un républicanisme critique, même si le qualificatif y est davantage compris en référence au criticisme kantien qu'à la critique sociale. Le primat accordé par Laborde à la déconstruction des situations de domination s'estompe dès lors au profit d'une reconstruction d'une identité interculturelle.


---

The article returns to the controversy aroused in Belgium by the swearing-in of a parliamentarian wearning an Islamic scarf. It emphasizes the similarity of the arguments used to those that arose during the French debate on wearing the scarf, which Laborde analyses in her book Français, encore un effort pour être républicains! (People of France, another effort to be republican!), but points out that these arguments can take on different meanings depending on whether they are used in a liberal or a republican framework. Following Laborde, the article defends a critical republicanism, even if the adjective is understood more in reference to Kantian criticism than to social criticism. The primacy accorded by Laborde to the deconstruction of situations of domination is thus toned down to the advantage of the reconstruction of an intercultural identity.


Download article