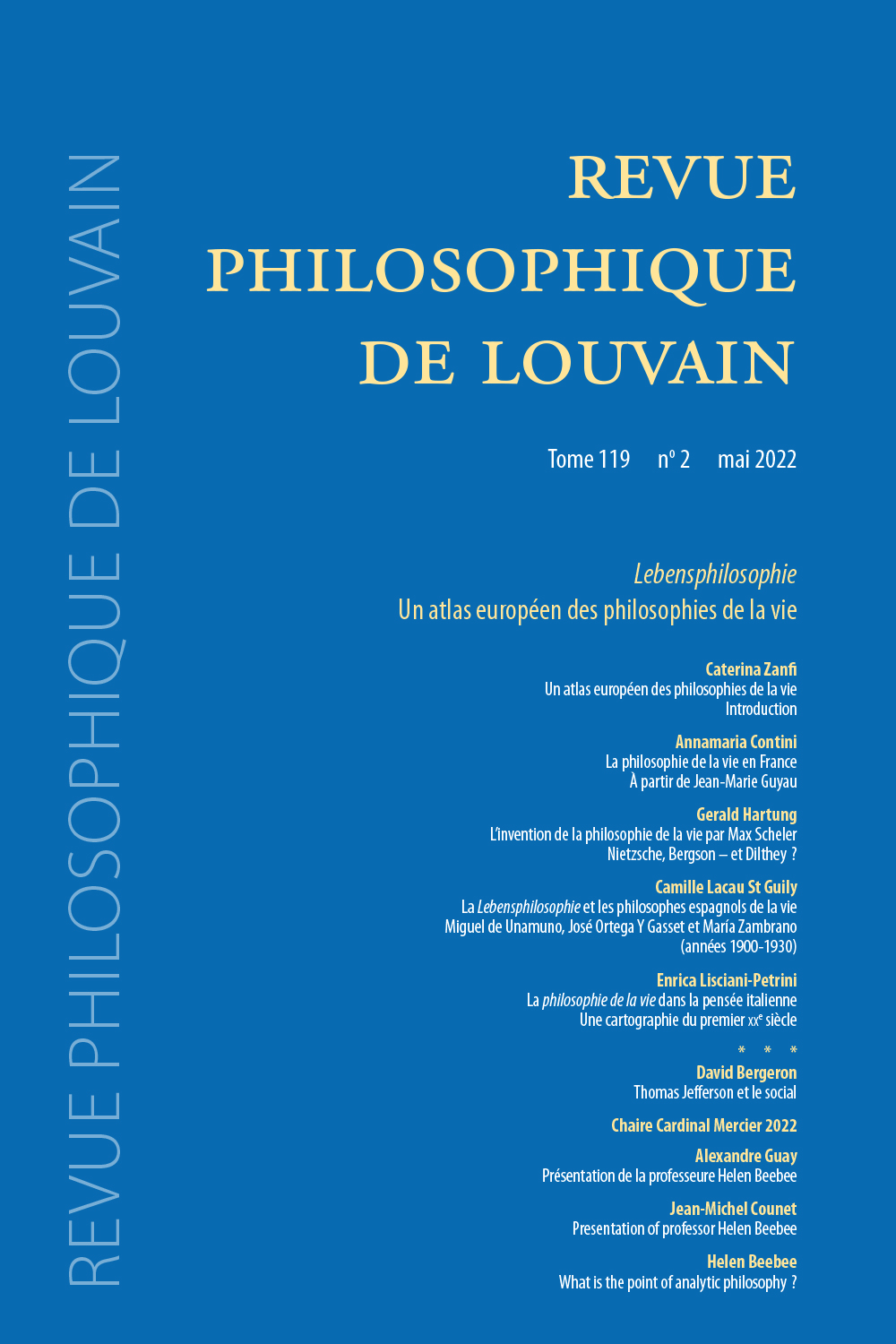 Document Details :

Title: Les fondements égalitaristes des pratiques d'accommodement de la diversité religieuse
Author(s): BOUCHER, François
Journal: Revue Philosophique de Louvain
Volume: 109 Issue: 4 Date: novembre 2011
Pages: 671-695
DOI: 10.2143/RPL.109.4.2136942

Abstract :
Dans ce texte, j'explore le débat philosophique sur les fondements égalitaristes des mesures d'exemptions légales pour motifs religieux. Dans un premier temps, je montre comment ce débat a été confiné dans les termes d'une conception particulière de l'égalité, soit l'égalité de fortune. J'explique d'abord l'idée principale de cette conception et montre ensuite comment celle-ci a été appliquée au débat sur les fondements normatifs des exemptions accordées aux minorités religieuses. Dans un deuxième temps, je soutiens que cette approche est insatisfaisante et mène à une impasse. Finalement je cherche à mettre en lumière une autre approche alternative qui me semble être beaucoup plus prometteuse. En m'inspirant des travaux récents de Charles Taylor et de Jocelyn Maclure ainsi que de ceux de Paul Bou-Habib, je suggère que les fardeaux inégalitaires que les mesures d'accommodement raisonnables visent à corriger peuvent être compris grâce au lien que ces auteurs établissent entre les convictions religieuses et la valeur de l'intégrité morale de la personne.


---

In this text I explore the philosophical debate on the egalitarian foundations of measures providing for legal exemptions for religious motives. In the first stage I show how this debate has been confined to the terms of a particular conception of equality, namely equality of fortune. I first explain the principal idea underlying this conception and then show how the latter has been applied to the debate on the normative foundations of exemptions granted to religious minorities. In the second stage I maintain that this approach is unsatisfactory and leads to a dead end. Finally, I seek to set out an alternative approach that seems to me to be much more promising. Drawing inspiration from recent works by Charles Taylor and Jocelyn Maclure as well those of Paul Bou-Habib, I suggest that the inegalitarian burdens that reasonable measures of accommodation seek to correct can be understood thanks to the link which the authors establish between the religious convictions and the value of the moral integrity of the person.


Download article