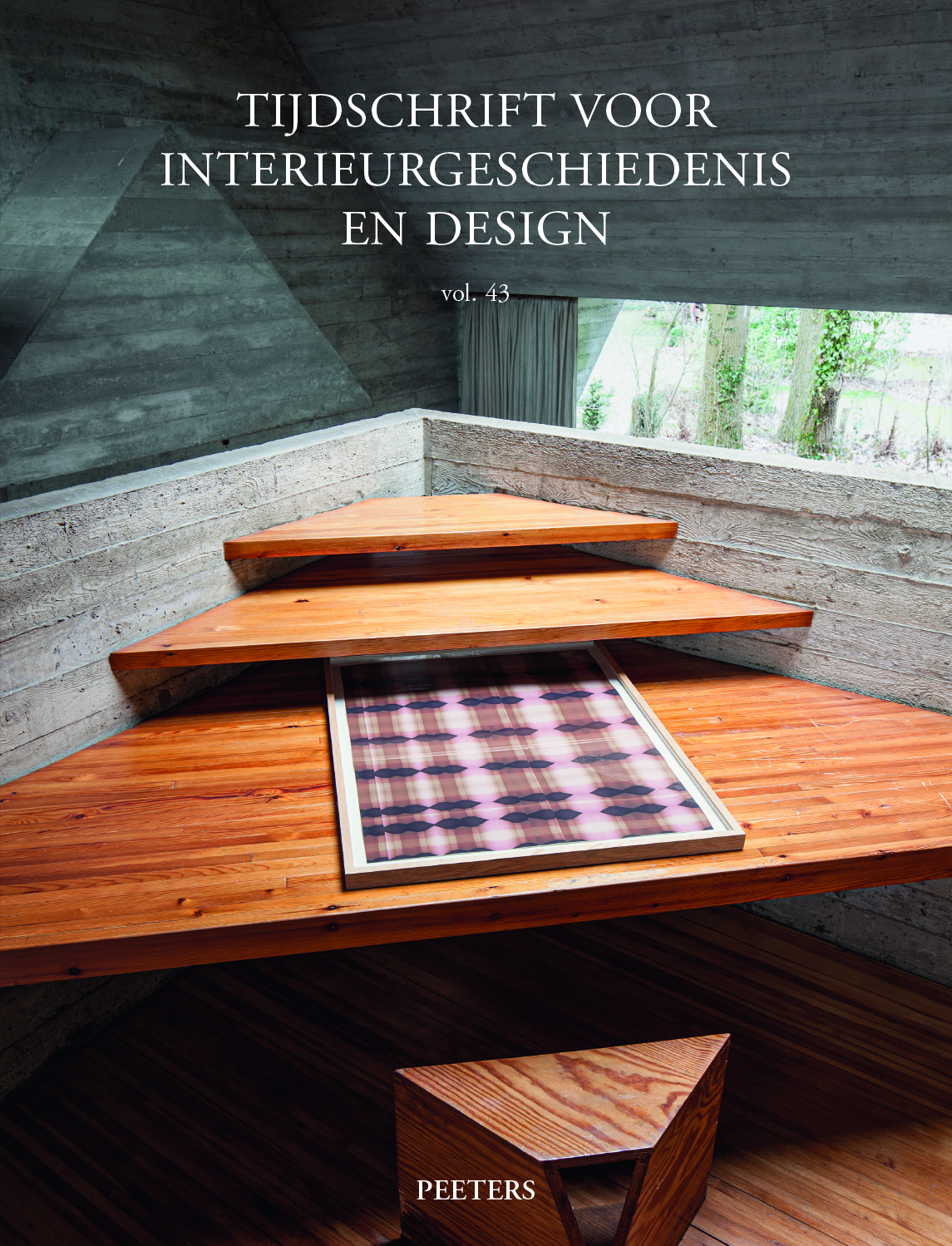 Document Details :

Title: 'De kleur zal de plastische waarde der vlakken onderstrepen'
Subtitle: Het kleurgebruik in het interieur van Huub Hoste
Author(s): VERDONCK, Ann
Journal: Tijdschrift voor Interieurgeschiedenis en Design
Volume: 36 Date: 2007-2009
Pages: 69-86
DOI: 10.2143/GBI.36.0.2131156

Abstract :
For Huib Hoste (Bruges 1881 – Hove 1957), a modernist with neo-Gothic roots, colour was an essential architectonic component of the modern spatial art, equal to iron, glass or reinforced concrete. Three representative cases illustrate the development and the highpoint of his colour applications in the 1920s and 1930s. After the First World War, Hoste's use of colour began to develop somewhat hesitantly in the Vandemeulebroecke – Staelens country house (Avelgem, 1919) but then evolved quickly into flamboyant colour schemes during the 1920s, as in his use of colour to manipulate and dematerialise the space in the Billiet living-room (Bruges 1927). Here he introduced the typical neo-Gothic colour palette (based on pure pigment colours) into a modern concept. At the beginning of the 1930s, Hoste chose to use wallpaper rather than paint, while his colour schemes became more muted. The concept for Martha Vande Walle's study (Izegem 1930-1931) is, for example, an intriguing composition that goes far beyond the level of mere wallpaper. In the extensive discourse on modern architecture and urban building, Huib Hoste often ranged widely over the use of colour in the work of architects who worked both in Belgium and abroad. However, Hoste wrote no concrete texts on harmony rules and colour theories in his own work. Indeed, one would not suspect someone as anti-dogmatic and non-conformist as Hoste to produce theoretical underpinnings for these remarkable colour schemes. He unhesitatingly compared the application of colour to the playing of an instrument: 'Anyone who is unable to play an instrument will never be able to produce anything but false sounds, while the true artist will be able to produce the most varied tones with one'.


Download article