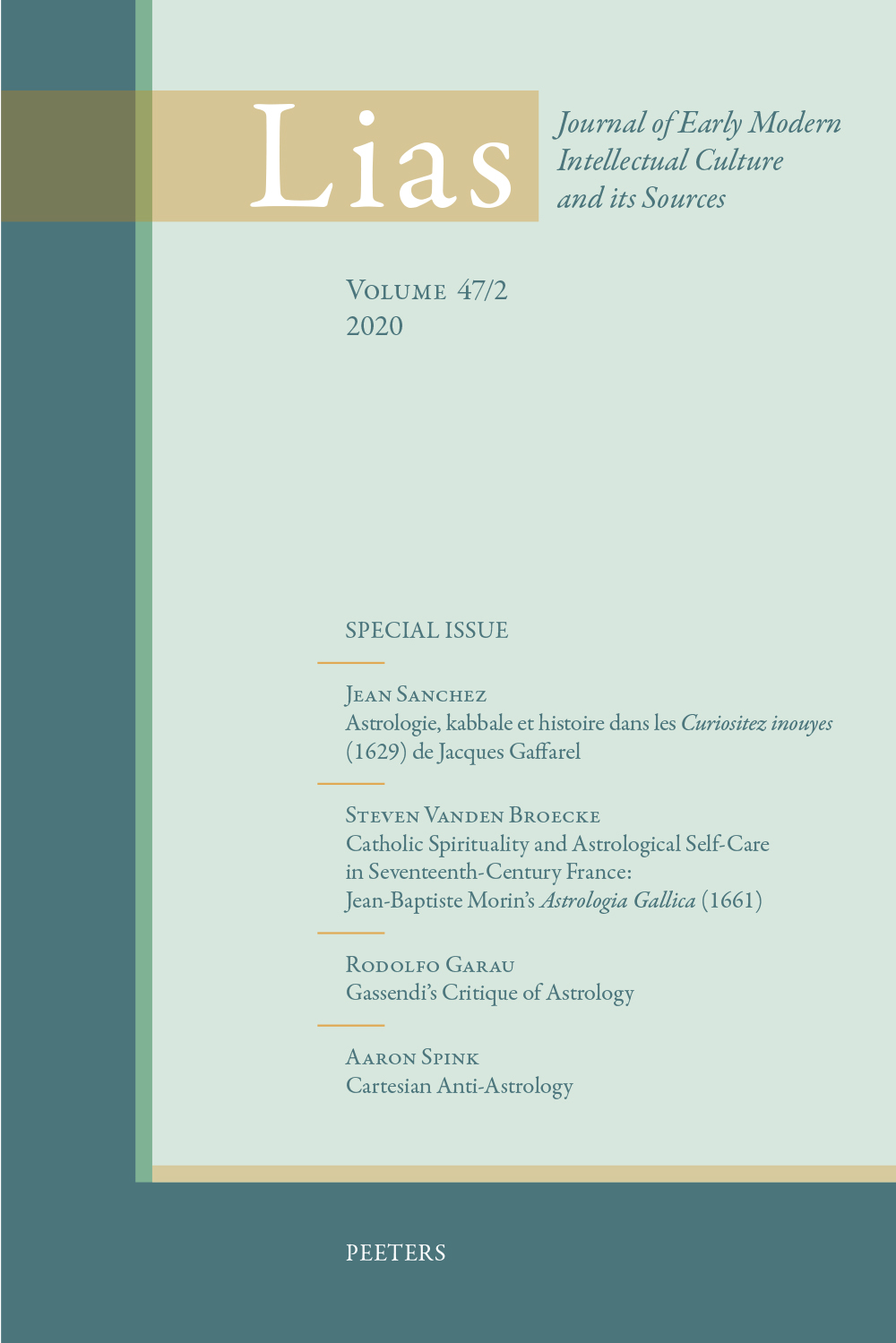 Document Details :

Title: Observations critiques de M. le C. Gordon De Percel sur son Livre de l'Usage des Romans
Subtitle: Un manuscrit inédit de Lenglet Dufresnoy (Partie 1)
Author(s): CORMIER, Jacques , HERMAN, Jan
Journal: Lias
Volume: 38 Issue: 1 Date: 2011
Pages: 149-183
DOI: 10.2143/LIAS.38.1.2126654

Abstract :
The manuscript by Lenglet Dufresnoy that we will publish in three successive installments will primarily appeal to the interest of historians of French literature. The Observations Critiques de M(onsieur) le C(omte) Gordon De Percel Sur Son Livre de l'Usage des Romans constitute a document that sheds unexpected light on a crucial stage of the history of the French novel. This manuscript ought to be perceived in the context of the well-known 'banishment of the novel', enacted by the chancellor d'Aguesseau in 1737. Literary historians are well aware of the fact that Lenglet Dufresnoy took it upon himself to uphold the novel in his De l'Usage des Romans, published in 1734 under the pseudonym of Gordon de Percel. This defense of the novel was disallowed by Dufresnoy a year later, in 1735, in L'Histoire justifiée contre les Romans, which he published under his own name. Our manuscript holds the answer of his alter ego, Gordon de Percel, to the criticism that ensued the publication of De l'Usage des Romans. The manuscript includes ten unpublished chapters. The first installment of our publication concerns the first two of these ten chapters. The manuscript is captivatingly illustrative of the figure of Lenglet Dufrenoy himself – a prolific and erudite libertine writer. Our introduction traces the portrait of this author, drawing on contemporary and partly forgotten documents.


Download article