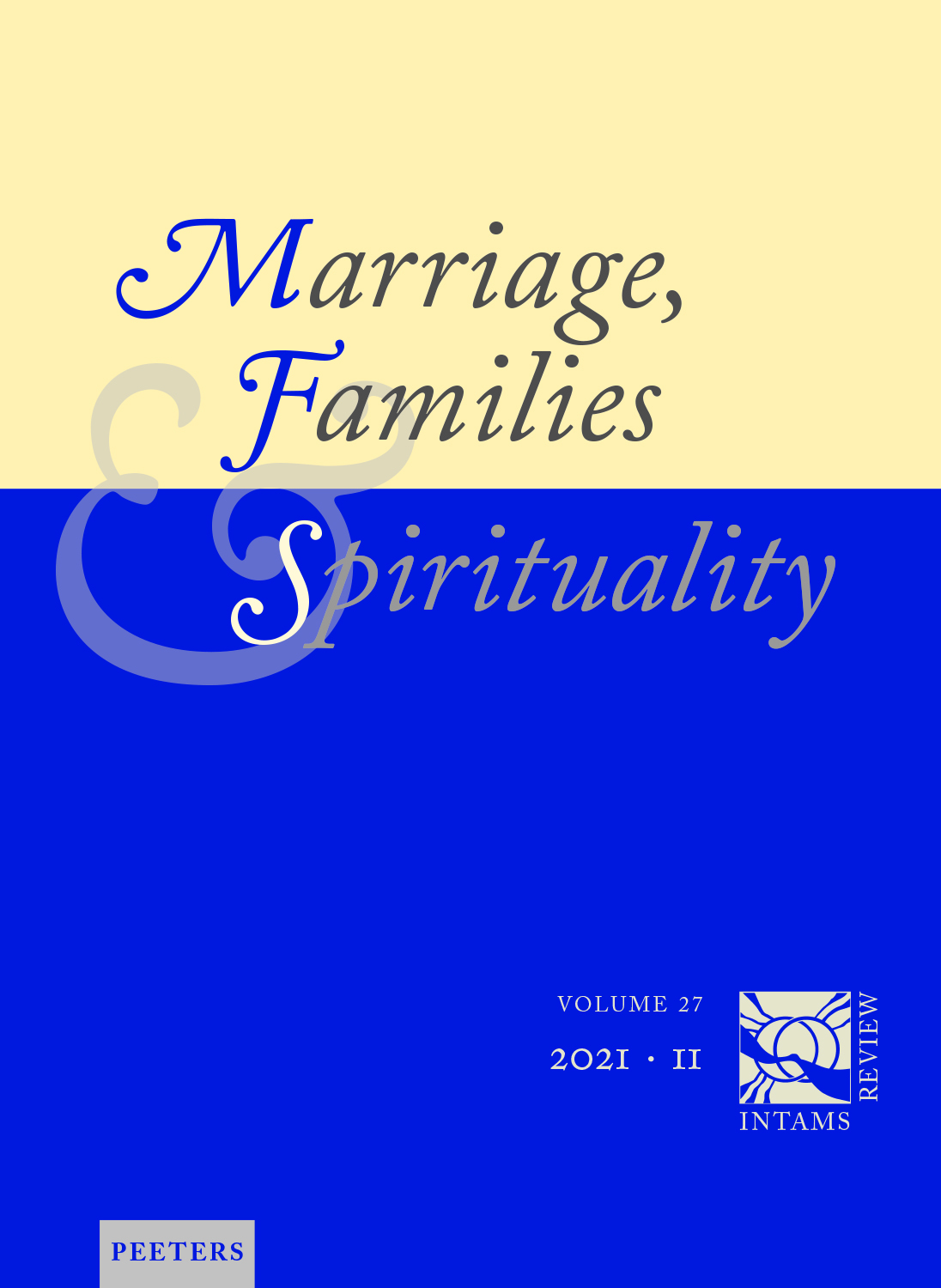 Document Details :

Title: Sinnkonstruktionen und Eigentheorien von Brautpaaren
Subtitle: Ein praktisch-theologischer Beitrag zur empirischen Rekonstruktion
Author(s): MERZYN, Konrad
Journal: Marriage, Families & Spirituality
Volume: 17 Issue: 1 Date: 2011
Pages: 3-13
DOI: 10.2143/INT.17.1.2126627

Abstract :
From the perspective of the married couple, the church wedding can be considered as a dramatic presentation of mutual self-commitment, underscoring the authenticity of the ritual promises of the bride and groom. In the retrospective perceptions of the couples, the marriage ceremony serves not only to demonstrate and make public a decision that had already been attained independently, that is, as a ritual of confirmation. Instead, the communal and official performance of the ritual is construed primarily in terms that suggest the nature of a rite of passage within one's life-history. In this context, both modern media and established conventions prove to be influential forces shaping the ecclesiastical ritual. The concrete form of the entire wedding experience appears as a creative, and individually-accented, process of interpretation, whose complexity can be minimized by reliance on conventions. For weddings, the conventions functioning within the framework of this process of interpretation prove to be influenced by images of weddings delivered by the mass media, one could even say subjected to a process of advancing media domination. In the perception of the bridal couple, the central content of such dramatic presentations lies in the mutual self-commitment that takes place within the liturgical interplay of promise and blessing. At the same time, the pastoral role, in the perception of the interviewed couples, is especially important in providing an experience that is described as 'personal'. This description suggests a specific characteristic of pastoral performance: What appears most important for pastoral effectiveness is not so much the manner in which the individual pastor performs his or her role, but is rather connected with the increasing general role-expectation of personal presence. From the couple's point of view, it is not only the pastor's liturgical actions that make a church wedding 'personal', but also the pastor's conveying of personal trustworthiness, both in pre-marital conferences and in the wedding liturgy, that is above all else responsible for this specific quality of the event.


Download article