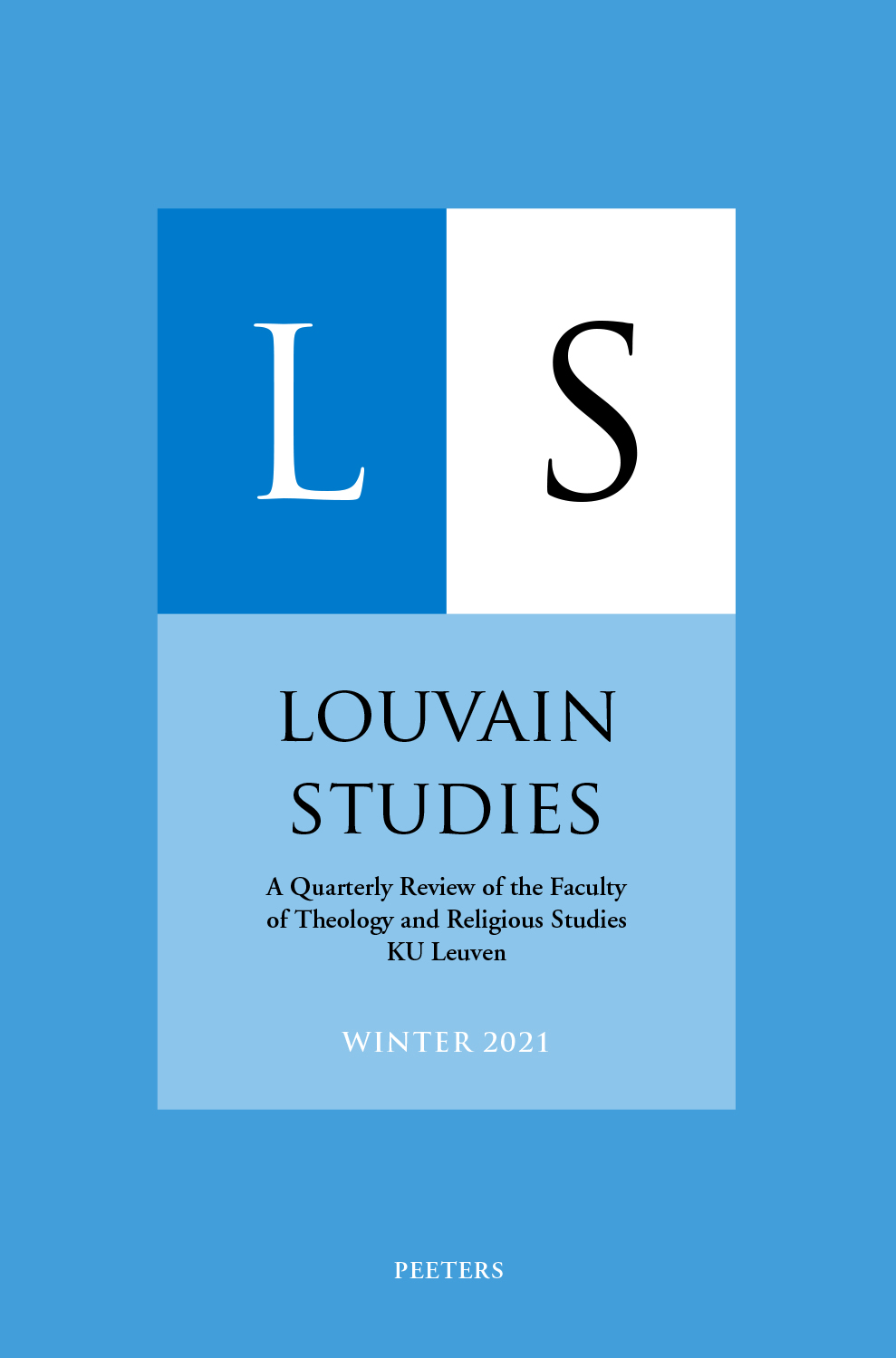 Document Details :

Title: How Not to Behave in the Household of God
Author(s): COLLINS, Raymond F.
Journal: Louvain Studies
Volume: 35 Issue: 1-2 Date: 2011
Pages: 7-31
DOI: 10.2143/LS.35.1.2084426

Abstract :
The catalogue of vices is a literary form often used by ancient philosophic moralists, especially the Stoics and Cynics. Typically, vices were multiplied so as to almost totally discredit those whose way of life was held in discredit by the moralists. Similar catalogues appear in the New Testament, particularly in its epistolary literature. Eight catalogues of vices are found in the so-called Pastoral Epistles, five in 1 Timothy, 1 in 2 Timothy, and two in Titus. Sometimes the catalogues were used in much the same way as they were used by the philosophic moralists, namely, to demonstrate the reprobate character of those who did not follow the 'healthy teaching' held in high regard by the Pastorals. Other catalogues were used to present a contrary image of the characteristics desired of those who held leadership positions in the 'household of God'. On one occasion a catalogue is used to contrast the believer's present way of life with his or her former way of life. All told, the catalogues mention about fifty-five different vices but it is sometimes difficult to adequately distinguish one vice from another. This, however, is a feature of the use of catalogues of vices in antiquity. The cumulative effect of the list was more important than the individual vices that are mentioned. Strikingly, of the many vices cited in the Pastoral Epistles' catalogues, only two refer to human sexuality. Each of these vices is mentioned but a single time. Finally, it is to be noted that the authors of the Pastorals are more interested in personal qualities than they are in abstract considerations of morality. Rarely, do the author(s) use nouns to identify vice. Their preferred way of speaking about vice is to use adjectives and participles.


Download article