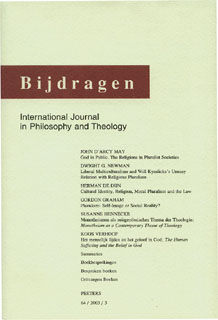 Document Details :

Title: Free Speech and Bad Speech
Subtitle: Kasky v. Nike and the Right to Lie
Author(s): NEWEY, Glen
Journal: Bijdragen
Volume: 71 Issue: 4 Date: 2010
Pages: 407-425
DOI: 10.2143/BIJ.71.4.2064952

Abstract :
In this article Glen Newey defends the view that freedom of expression, and specifically free speech, enjoys special status because it is a necessary condition of politics itself. The first political question concerns the terms on which people associate with one another. This requires free speech, because in order to associate, people need to think of themselves as entering into unconstrained agreements and this demands full access to information. He considers different ways in which free speech has been understood and argues that underlying classical liberal defences is a concern to protect the content rather than occasions of speech. He then applies this understanding to toleration. He argues that free speech is prior to toleration, rather than a corollary of it and considers the implications of this view for some recent controversies concerning free speech.