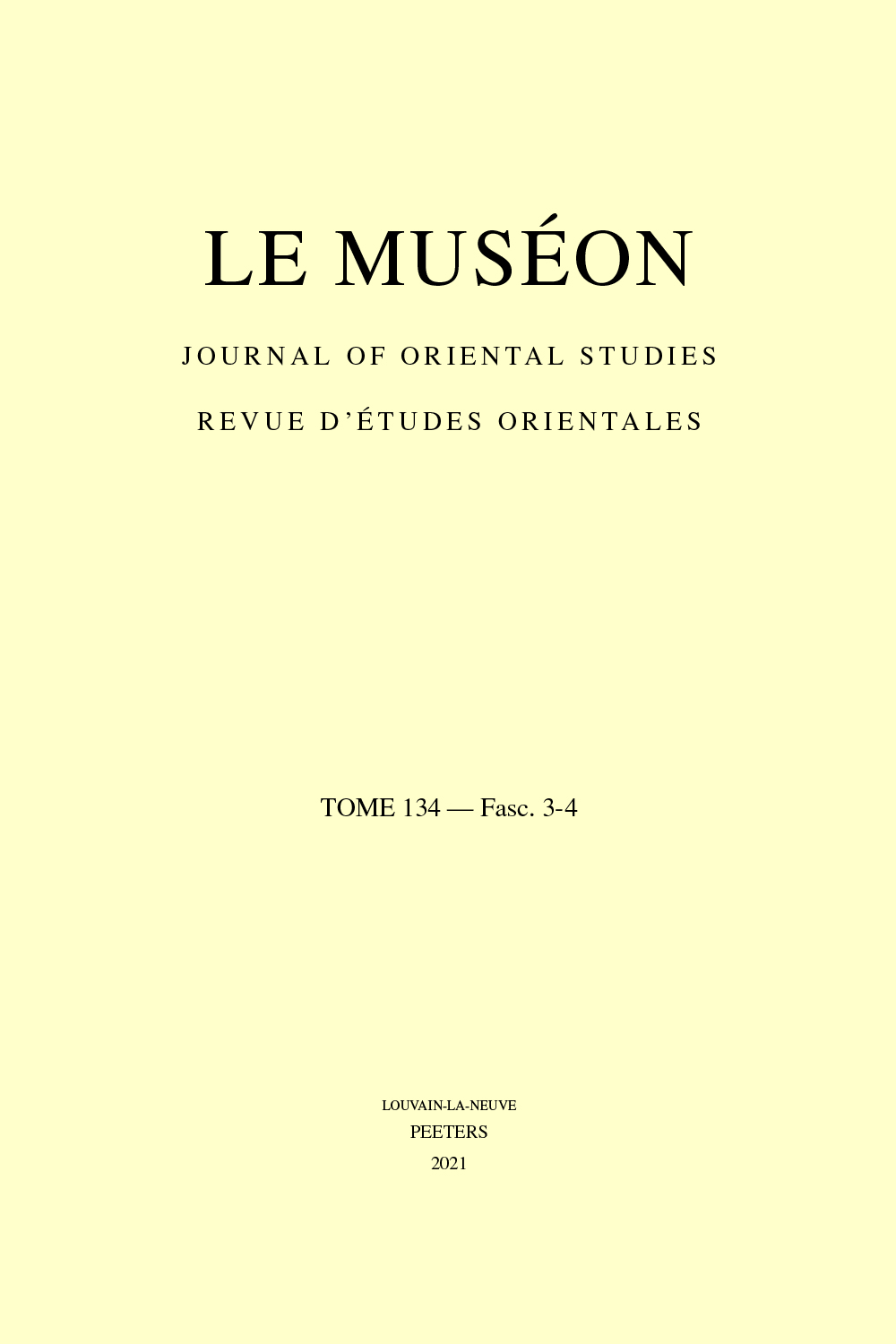 Document Details :

Title: Une curieuse table d'ombres au monastère de Baouît
Author(s): DELATTRE, Alain
Journal: Le Muséon
Volume: 123 Issue: 3-4 Date: 2010
Pages: 273-286
DOI: 10.2143/MUS.123.3.2062386

Abstract :
An enigmatic Greek inscription painted on a wall in the monastery of Bawit was first published in 1904 by the archaeologist Jean Clédat, without any translation or commentary. I offer here a new edition, using a transcription made by Clédat and kept in the Louvre, and a new interpretation of the text. The inscription is an unfinished table with 12 lines and 5 columns. The first column contains the names of the months, while the other ones have only numbers: the figures '1' and '15' are repeated several times, respectively in the 2nd and 4th columns. In the 3rd and 5th columns, the numbers increase and decrease regularly. This text appears to be a shadow table, recording the lengths of some shadow at noon on the 1st and 15th of each month. Comparison with similar texts from Christian Egypt shows some uncommon characteristics in the Bawit table: usually tables indicate the length of the shadow at various times of the day, the gnomon being a person, who has just to measure the length of his own shadow in feet. The Bawit shadow table records only the noon shadow and its precision is greater than in the other documents. Moreover, the gnomon was higher than a human body or it was a meridian line. The practical function of the inscription is not known.


Download article