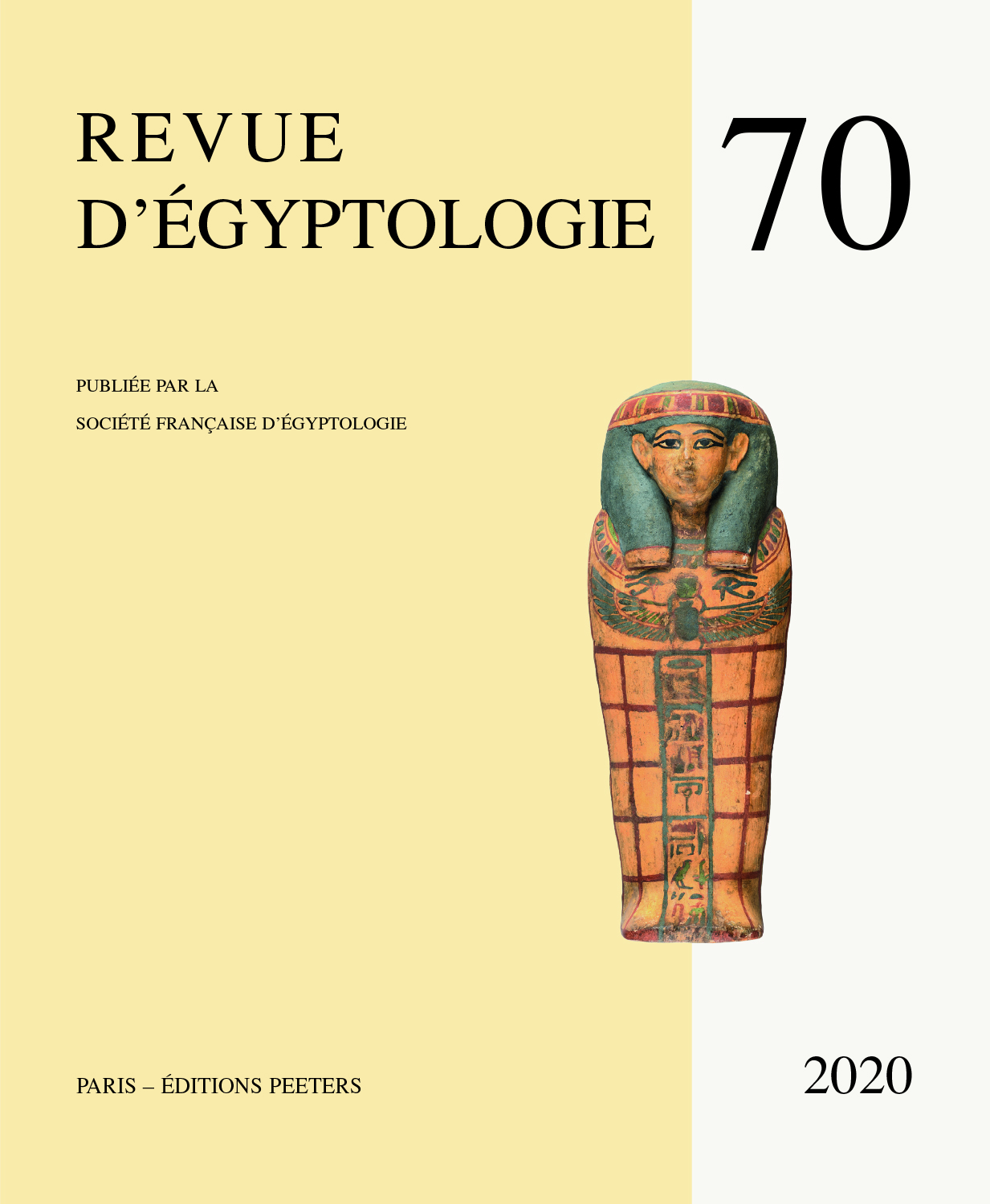 Document Details :

Title: Nekhbet, l'œil droit du dieu solaire
Author(s): PREYS, René
Journal: Revue d'Égyptologie
Volume: 61 Date: 2010
Pages: 159-177
DOI: 10.2143/RE.61.0.2059906

Abstract :
Les recherches ont tendance à faire de Nekhbet la simple représentante de la Haute-Égypte, fonction qui la rattache à la déesse Ouadjit. Une étude des épithètes de la déesse démontre cependant qu'elle intervient non seulement dans le couronnement royal, mais également dans le couronnement du dieu solaire dont elle garantit le pouvoir. Dans ce contexte, elle porte fréquemment l'épithète wnmt-n-r' «oeil droit de Rê» qui est à l'origine de tout un jeu de termes autour des différentes manifestations (vautour, cobra et oeil) de la déesse. Le parallélisme avec Ouadjit «oeil gauche d'Atoum» permet de développer ses fonctions liées aux thèmes du couronnement, du cycle solaire et de la protection du dieu solaire pendant le jour et la nuit. Finalement, on peut constater que d'autres divinités empruntent non seulement l'apparence mais également la fonction de Nekhbet.


---

Studies on the goddess Nekhbet tend to reduce her role to the duality of the country, being the representative of Upper Egypt together with Wadjit, linked to Lower Egypt. Nevertheless, the epithets of the goddess show that she acts not only on behalf of the pharaoh but also of the solar god whose power she guarantees. In this context, she is called wnmt-n-r' «right eye of Re» leading to a number of plays on words around the different manifestations of the goddess (vulture, cobra, eye). Through the parallelism with Wadjit «left eye of Atoum», her functions are extended to the coronation, the solar cycle and the protection of the sun god by day and by night. Finally, other deities assume not only the appearance but also the function of Nekhbet.


Download article