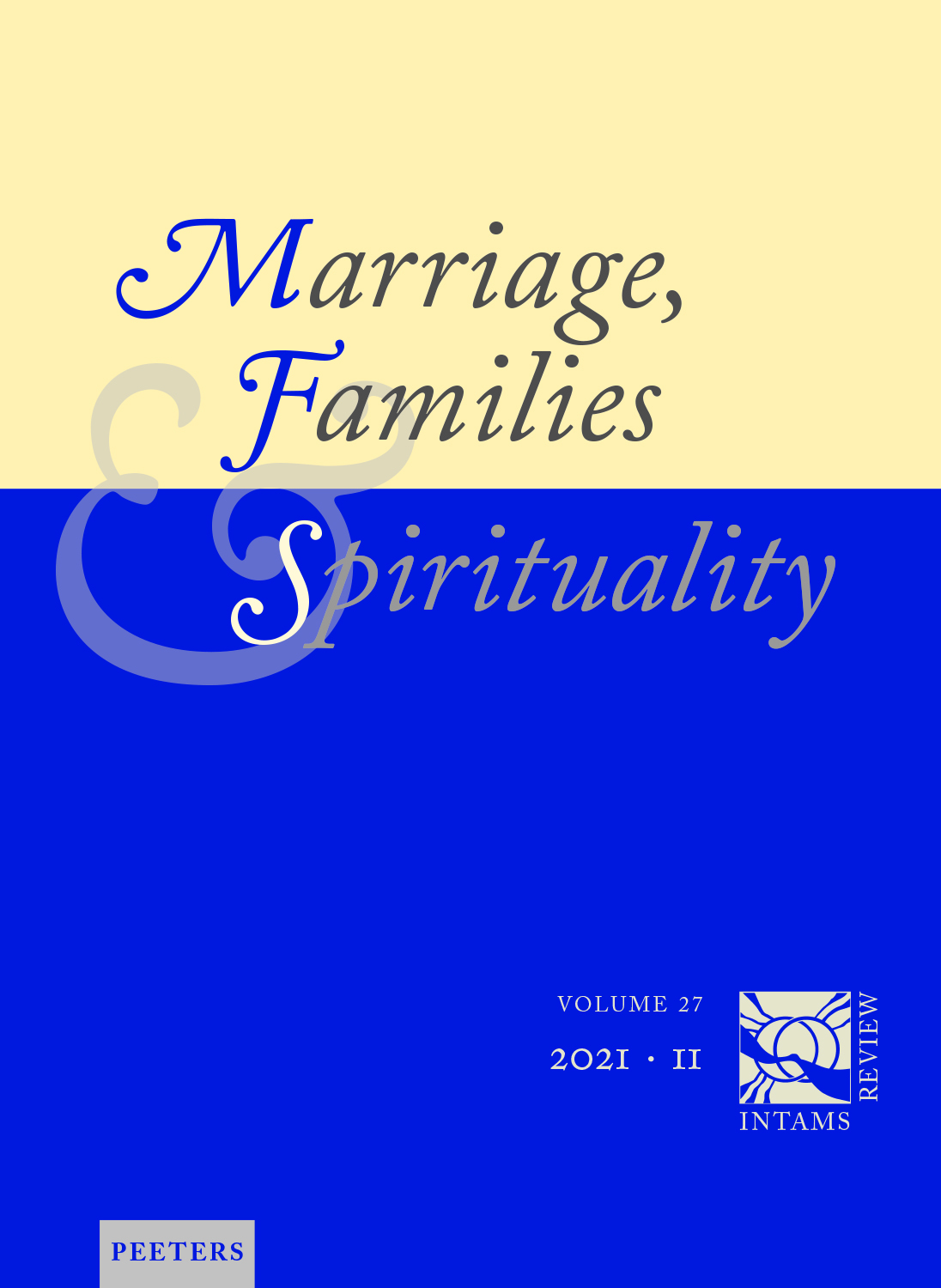 Document Details :

Title: La célébration du mariage entre tradition et développement
Subtitle: Réflexions à partir du Rituel francophone de 2005
Author(s): BRICOUT, Hélène
Journal: Marriage, Families & Spirituality
Volume: 16 Issue: 1 Date: 2010
Pages: 27-33
DOI: 10.2143/INT.16.1.2056194

Abstract :
To fully embrace the Good News of marriage, the 'theology in action', which makes up the celebration according to the Roman Ritual in her French adaptation of 2005, puts forward a good initiative, drawing simultaneously on the tradition of the Church while remaining alert to the changes of our times; the Ritual, which particularly honours the spiritual dimension distinctive of sacramental marriage, giving to the celebration the character of the sanctification of the married couple by the Holy Spirit, and a missionary commission that is both humane and ecclesial from the moment of their conjugal vows. Because of its essential meaning, for the celebration of the sacrament to be experienced in a conscious and fruitful way, a certain progression of faith is necessary. In the actual context, this requirement of truth encourages the accompaniment of young couples, enabling them to find their bearings with regard to the Faith, the Church, the Gospel; in many cases, this may profitably take the form of a 'proposition of the faith', to use the designated expression for the pastoral option recommended by the French bishops. One observes elsewhere that, more or less explicitly, couples are expectant of the opportunity for such development, since existential questions arise through the crucial engagement they are preparing to take, and the commitment of the Church to the fidelity and the unicity of the marriage gives her a guiding role. Supported by an accompaniment that takes into account the maturing of the commitment, and the (re)discovery of the gospel of Christ and of the faith of the Church, the 'church' marriage may become the setting for a truly humane and spiritual progression.


Download article