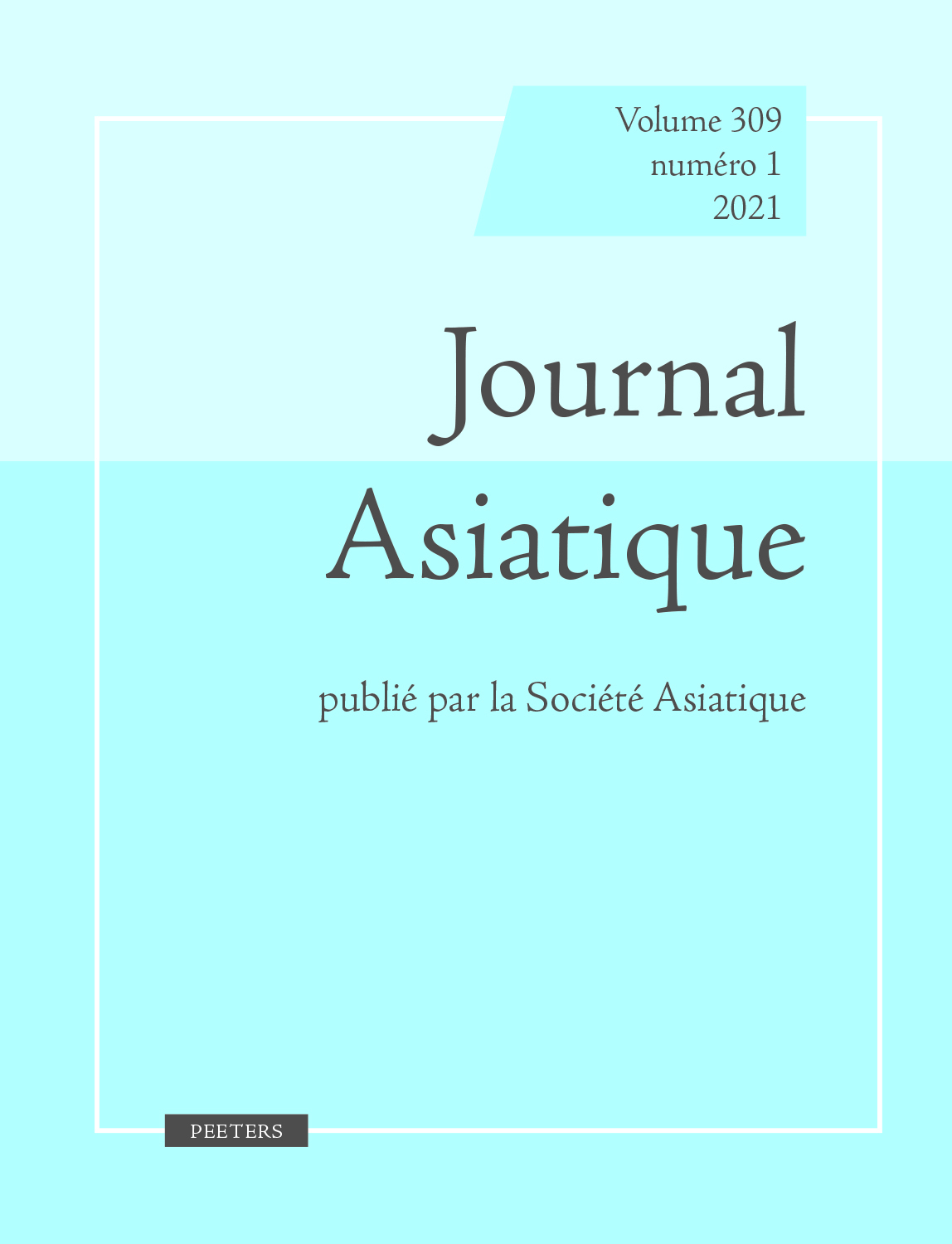 Document Details :

Title: Le rhinocéros dans la relation de voyage d'Evliyâ Çelebî, voyageur ottoman
Author(s): BACQUÉ-GRAMMONT, Jean-Louis , LESUR-GEBREMARIAM, Joséphine
Journal: Journal Asiatique
Volume: 298 Issue: 1 Date: 2010
Pages: 203-237
DOI: 10.2143/JA.298.1.2055073

Abstract :
The rhinoceros was well-known in the Roman world where one could see him sometimes in the circus games, in Rome. But none of them is attested after the millennium festival of Rome, in 248 A. D. It is only in 1515 that one of these animals, gradually considered as mythical, arrived again in Europe. In the Islamic world, rhinoceroses were probably brought from India at various dates, because some Arabic and Persian writers describe them with some accuracy. We shall attempt here to half-open very modestly the file of the knowledge of this animal by translating and commenting on the relating passages in Evliyâ Çelebî's (1611-1684) travel book. Conspicuously the strange animal he pretends to have meet and which he presents as a rhinoceros is not a rhinoceros. But this Ottoman traveller is a witness of the traffic of rhinoceroces horns and leather as well as tales about them in Sudan and elsewhere.


---

Le rhinocéros était connu dans le monde romain où il apparaissait parfois aux jeux du cirque, dans la capitale. Mais aucun spécimen n'est attesté au-delà des fêtes du millénaire de Rome, en 248 de notre ère. Il fallut attendre 1515 pour que l'un de ces animaux devenus mythiques arrivât de nouveau en Europe. Dans le monde islamique, des rhinocéros durent être amenés d'Inde à diverses reprises car plusieurs auteurs arabes et persans les décrivent avec une certaine précision. Nous tentons ici d'entrouvrir très modestement le dossier de la connaissance de cet animal en traduisant et commentant les passages que lui consacre dans sa relation le voyageur ottoman Evliyâ Çelebî (1611-1684). L'étrange animal qu'il dit avoir rencontré et qu'il présente comme un rhinocéros n'en est évidemment pas un. Mais ce voyageur ottoman est témoin du trafic des cornes et du cuir de ces bêtes et de ce qu'on racontait à leur sujet au Soudan et ailleurs.


Download article