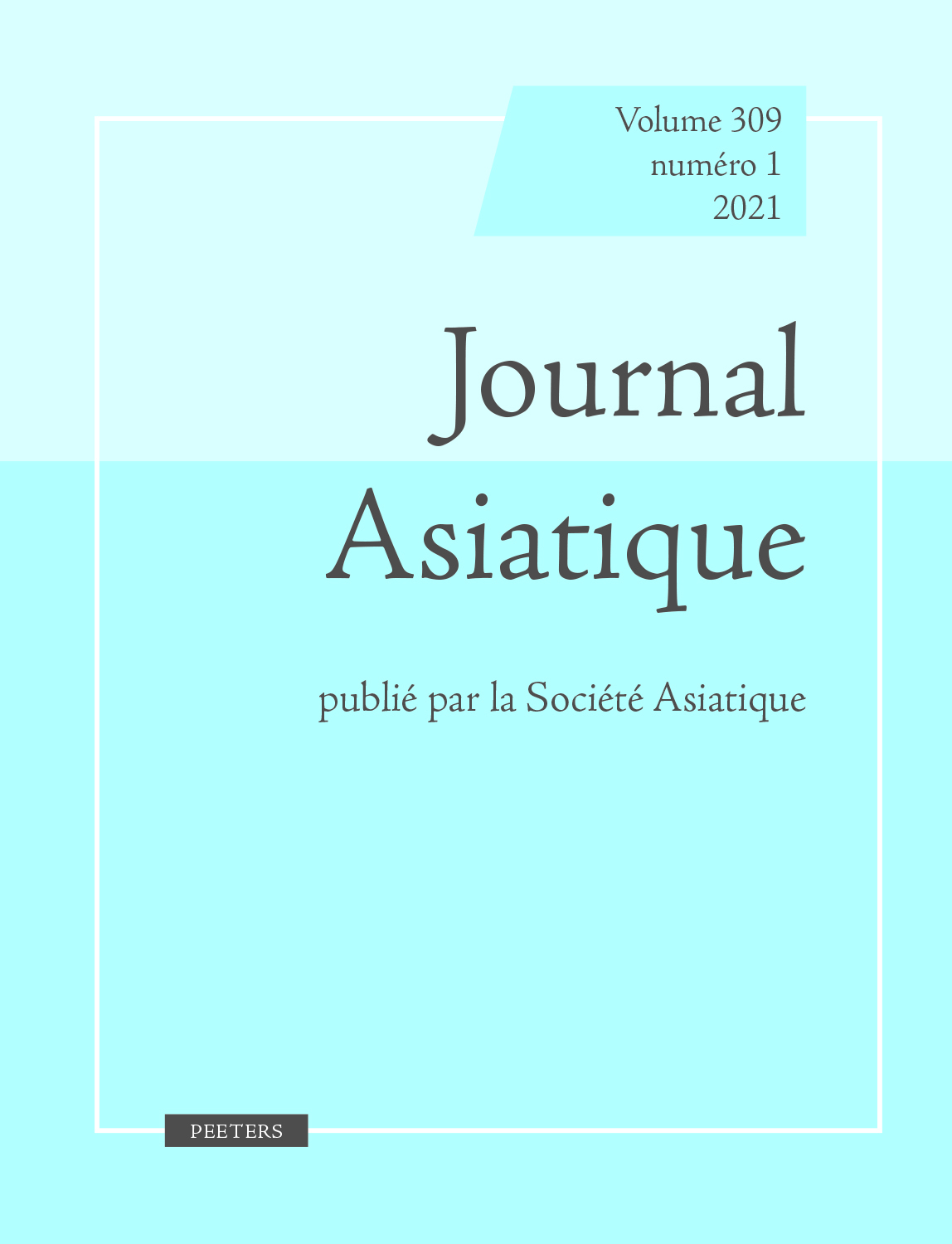 Document Details :

Title: La sabiduría del tres al cuatro
Subtitle: Un inadvertido topos de la literatura árabe: la enumeración retórica
Author(s): BUENDÍA, Pedro
Journal: Journal Asiatique
Volume: 298 Issue: 1 Date: 2010
Pages: 5-30
DOI: 10.2143/JA.298.1.2055065

Abstract :
In Arabic literature there exist many examples of what we could call «rhetorical enumeration». In general, this enumeration usually groups three or four highly heterogeneous elements under a common characteristic, the reasons or causes for which are not always made clear or are understood to be known to all. A classic example would be the old adage that affirms that: «There are three impossible things: the gūl, the 'anqā' and the loyal friend». These enumerations appear in the Arabic tradition so frequently that they may indicate the presence of a literary topos, a rhetorical convention rather than a repeated manifestation of simple «counted things» on the basis of the expressive needs of each narrator or their own knowledge and beliefs. These enumerations are not infrequent in other cultures and literary traditions, be they Islamic or not. The present study attempts to analyze several of the rhetorical enumerations, and proposes some explanations for why they exist in relation to Arabic culture, literature and rhetorical tradition.


---

La littérature arabe contient d'abondants exemples d'une figure que nous pourrions appeler «énumération rhétorique». Ce genre d'énumération regroupe généralement trois ou quatre éléments de nature très hétérogène, sous une caractéristique commune, dont la nature n'est pas toujours explicitée, ou est considérée comme connue. Un exemple classique peut être le vieil adage qui affirme: «Les impossibles sont trois: le gul, l''anqà' et l'ami fidèle». De telles énumérations apparaissent dans la tradition arabe avec une fréquence si remarquable que cela semble indiquer la présence d'un topos littéraire, c'est-à-dire d'une convention rhétorique, plus que la répétition de simples «choses contées» en fonction des impératifs expressifs de chaque narrateur, donc de ses propres croyances et connaissances. Par ailleurs, ce genre d'énumération n'est pas rare dans d'autres cultures et traditions littéraires, islamiques ou non. Cet article vise à analyser certaines de ces énumérations rhétoriques, et propose quelques explications sur leur raison d'être à la lumière de la culture, de la littérature et de la tradition rhétorique arabes.


Download article