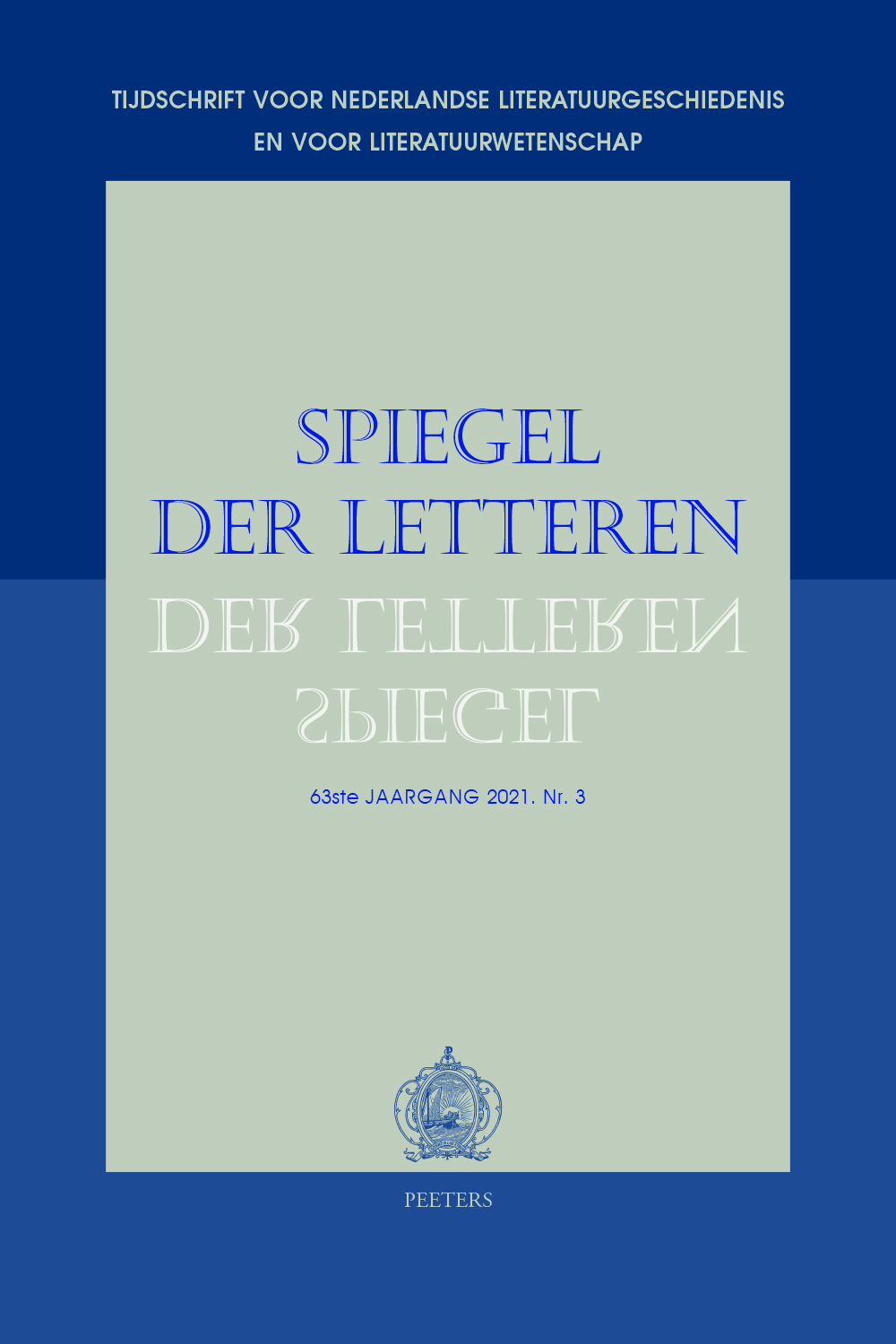 Document Details :

Title: 'Soo dat de selve schryver, desen, ende den waren God gepresen heeft'
Subtitle: Scriverius en De Nederduytsche Nonnus van Daniel Heinsius
Author(s): STEYAERT, Frans
Journal: Spiegel der Letteren
Volume: 52 Issue: 3 Date: 2010
Pages: 277-305
DOI: 10.2143/SDL.52.3.2053945

Abstract :
A critical reading shows that the traditional dating of Heinsius' hymns on Bacchus and on Christ (viz., February 1614 and end of 1615) is not tenable. The hymn on Christ uses elements of the Herodes Infanticida and of the In Theophania but not of the In cruentum Christi sacrificium, and was probably written between the middle of 1612 and March 1613. The hymn on Bacchus is older. It bears resemblance to the Hipponax and must be dated between March 1611 and June 1612. Heinsius wrote his hymns in imitation of the Hellenistic poet Nonnus and wanted to publish them together, as is shown by the dedication of the hymn on Bacchus and by a passage that was added to the hymn on Christ. Scriverius however published the hymns separately to prevent criticism and to emphasize the moderate attitude of his friend in theological matters.


Download article