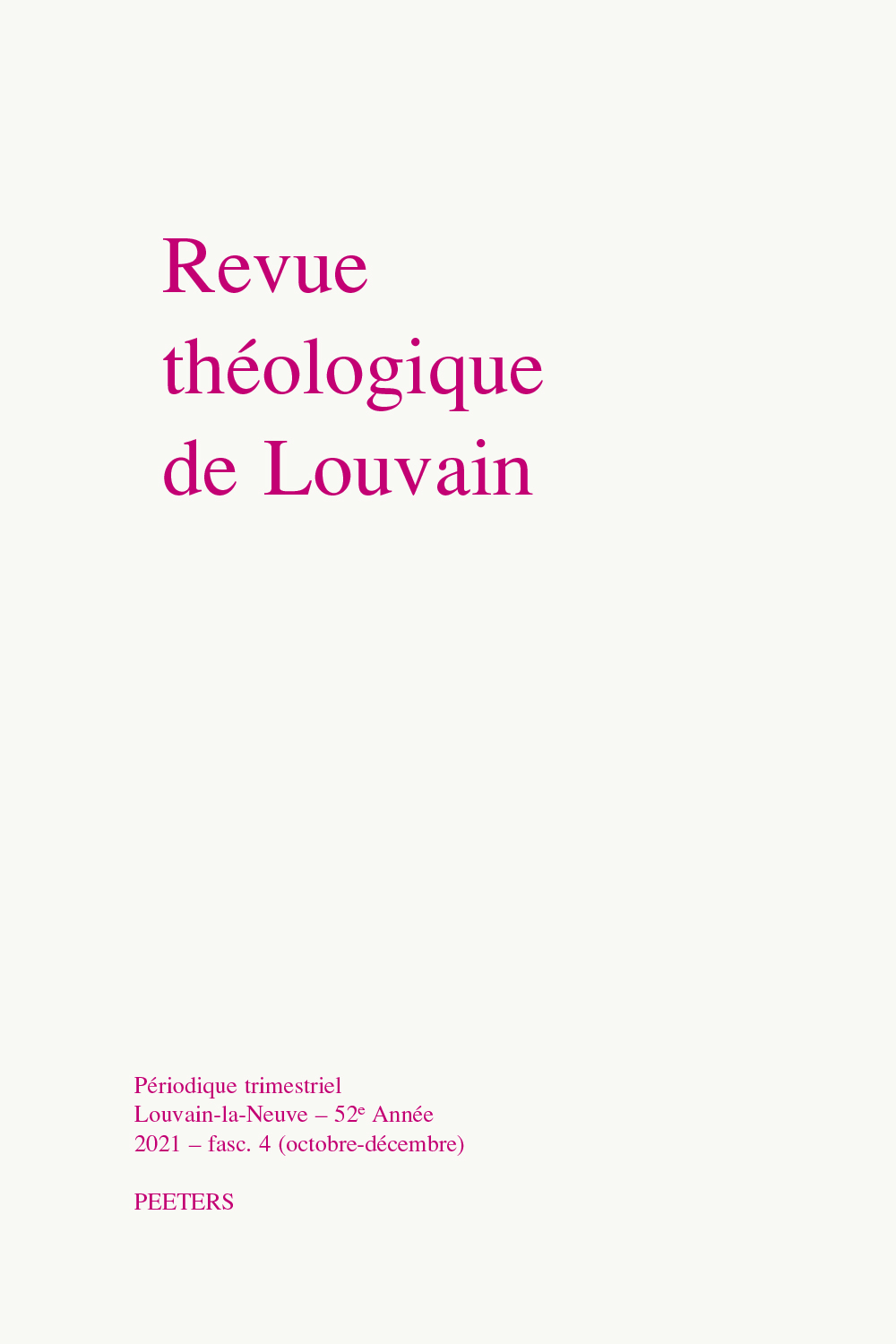 Document Details :

Title: L'ordination des femmes à l'épreuve d'une théologie de l'agapè
Subtitle: Où en sont les Églises protestantes des États-Unis d'Amérique
Author(s): HELLER, Karin
Journal: Revue Théologique de Louvain
Volume: 41 Issue: 3 Date: 2010
Pages: 345-374
DOI: 10.2143/RTL.41.3.2052755

Abstract :
L'admission des femmes à l'ordination presbytérale ou au pastorat dans les Églises issues de la Réforme est liée à la situation historique particulière des États-Unis. Actuellement, aucun argument biblique ou théologique n'est jugé insurmontable pour l'ordination des femmes. Il existe certes de vives tensions, mais des ruptures effectives interviennent plutôt à la suite de l'ordination d'hommes et de femmes homosexuels. L'admission des femmes au ministère ordonné semble reposer sur l'hypothèse qu'un clergé mixte à tous les degrés du sacrement de l'ordre assure à une Église la stabilité et la paix interne. Les débats au sein de ces Églises ont montré la faiblesse d'une interprétation de l'Écriture en termes de complémentarité entre l'homme et la femme. Ils les ont aussi conduites à une redécouverte de la grande variété de la tradition ecclésiale en la matière. L'article pose la question des enseignements que l'Église catholique romaine devrait à l'avenir tirer de l'expérience des Églises chrétiennes des États-Unis.


---

The admission of women to ordained and pastoral offices in the reformed churches is due to the particular historical context of the United States. At present, no biblical or theological arguments are regarded as insurmountable in women's ordination. There are, of course, tensions, but actual ruptures are occurring more in the wake of ordination of gays and lesbians than of ordination of women to ministry. The ordination of women seems to be predicated on the assumption that full inclusion of women in the sacramental ministries of the church guarantees the stability and internal peace of a church. The debates within the churches have in general not favoured interpreting Scripture in terms of a complementarian view of man and woman. The issue of women in ministry has challenged American churches to acknowledge the great variety in ecclesial tradition on this matter. The Roman Catholic Church could be positively tutored on this matter by the experience of the Christian churches in the United States.


Download article