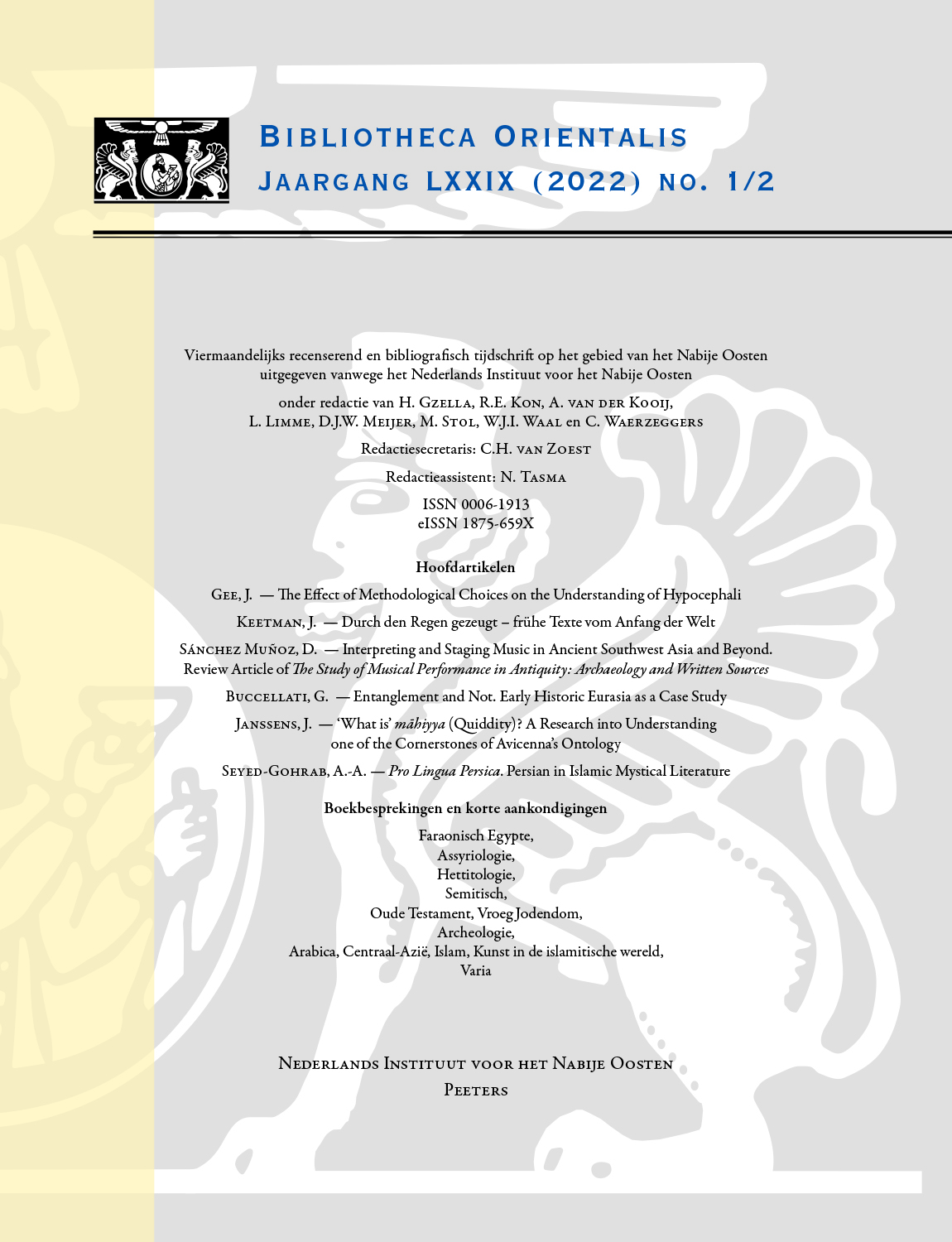 Document Details :

Title: Arabisch
Author(s):
Journal: Bibliotheca Orientalis
Volume: 67 Issue: 1-2 Date: 2010
Pages: 207-217
DOI: 10.2143/BIOR.67.1.2052748

Abstract :
ANGHELESCU, N., GRIGORE, G. (eds.) - Arabic Linguistics. (Romano-arabica 3). Editura Universitatii din Bucaresti, Bucharest, 2004.

CARTER, M.G. - Sībawayhi. (Makers of Islamic Civilization 2). I.B. Tauris, London & New York, 2004.

AYOUB, G., LENTIN, J. (éds.) - Linguistique arabe. (Cahiers de linguistique de l'INALCO 5). Publications Langues O', Paris, 2008.

MARAZKA, I., POURJAVADY, R., SCHMIDTKE, S. (eds.) - Samaw'al al-Maghibī's (d. 570/1175) Ifḥām al-yahūd. The Early Recension. (Abhandlungen für die Kunde des Morgenlandes 57,2). Verlag Otto Harrassowitz, Wiesbaden, 2006.

KANAZI, G.J. - 'Abd al Mu'īn ibn Aḥmad, widely known as Ibn al-Bakkā' al-Balkhī: The Ghawānī al-Ashwāq fī Ma'ānī al-'Ushshāq. A Treatise on the Concept of Love in Classical and Medieval Arabic Heritage. (Codices Arabici Antiqui 9). Verlag Otto Harrassowitz, Wiesbaden, 2008.


Download article