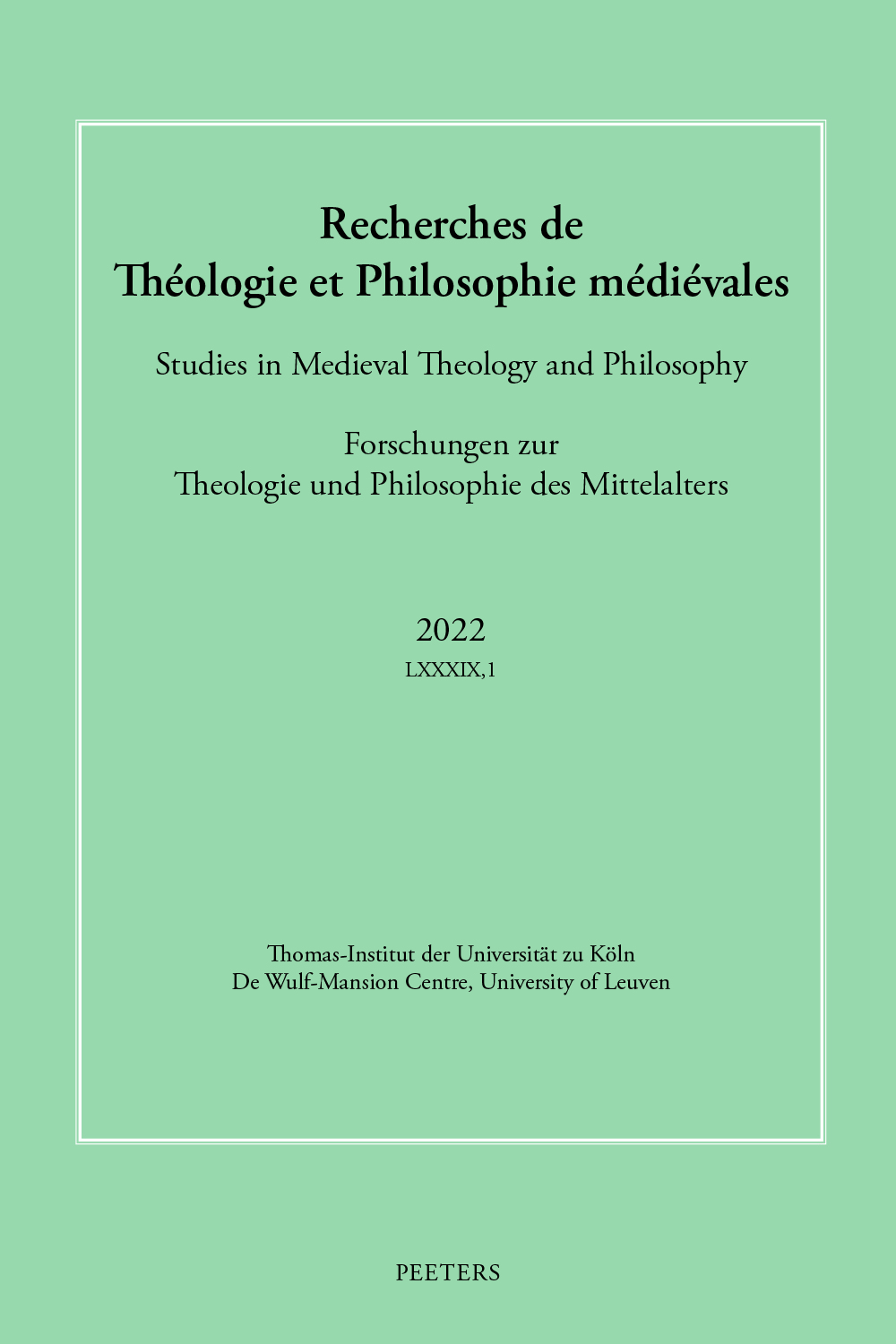 Document Details :

Title: What Can We Know about God?
Subtitle: John Buridan and Marsilius of Inghen on the Intellect's Natural Capacity for Knowing God's Essence
Author(s): KOK, Femke J.
Journal: Recherches de Théologie et Philosophie Médiévales
Volume: 77 Issue: 1 Date: 2010
Pages: 137-171
DOI: 10.2143/RTPM.77.1.2050375

Abstract :
Recent investigations into the relationship between the questions on the Metaphysics authored by Marsilius of Inghen, on the one hand, and John Buridan, on the other, have revealed interesting doctrinal contrasts between them. The present article extends these investigations by examining the metaphysical question of whether we have a natural capacity for knowing God. Even though Marsilius followed Buridan's reasoning to a great extent, he disagreed with his main point: that our intellect has the natural capacity for abstracting an absolute, simple, essential concept of God from his effects. The disagreement is rooted in their differing conceptions of what an absolute concept of God entails, viz. Buridan's strictly philosophical conception vis-à-vis Marsilius' more theological conception.


Download article