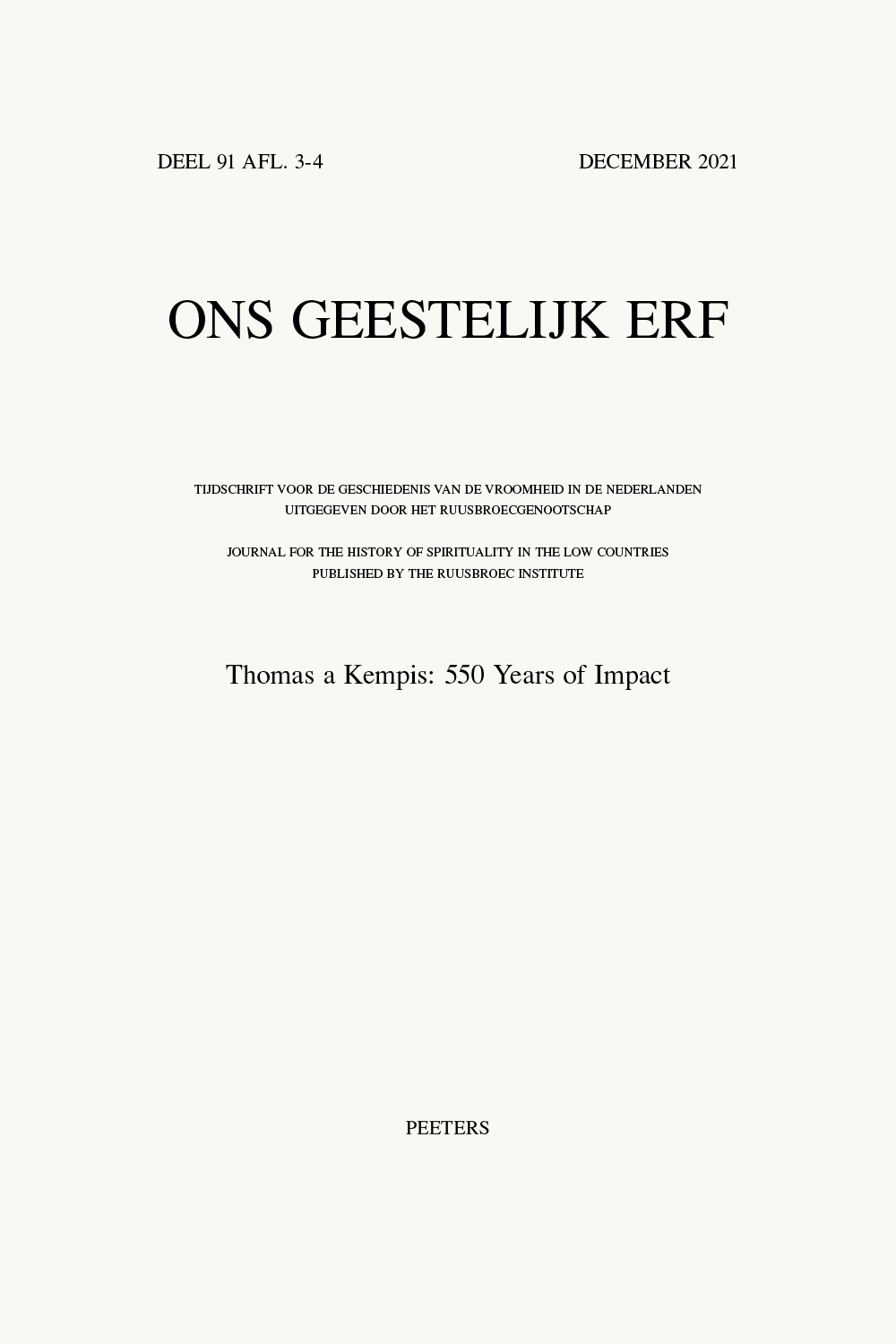 Document Details :

Title: 'For which we are created'
Subtitle: The Image of God as the Fundament for Deification in the Arnhem Mystical Sermons
Author(s): CORNET, Ineke
Journal: Ons Geestelijk Erf
Volume: 81 Issue: 1 Date: Maart 2010
Pages: 101-120
DOI: 10.2143/OGE.81.1.2049258

Abstract :
This article examines the perception of deification in the Arnhem Mystical Sermons, showing that this often forgotten concept is an integral part within which to understand mystical experiences in the medieval tradition. It first examines the 'programmatic' sermon on the church dedication, which functions as a reading key for the whole collection. This sermon explores the human person's ascent towards God which is crowned with the deifying union, based on the idea that the human person is God's temple, which means, created in God's image. After this general frame has been explored, two sermons are analysed in detail into the perception of being created in God's image and the deification as the realisation of the likeness to and union with God. These two pairs are both researched into within the Arnhem Mystical Sermons and embedded in the late-medieval mystical traditions. This article shows five distinctive characteristics in the Arnhem Mystical Sermons' understanding of deification: first, the mystical-liturgical character; second, the image of God as Trinitarian indwelling; third, a strong emphasis on the person of Christ; fourth, the perception of union with God as indistinct and deifying, and lastly, the integration of different mystical traditions into the collection.


Download article