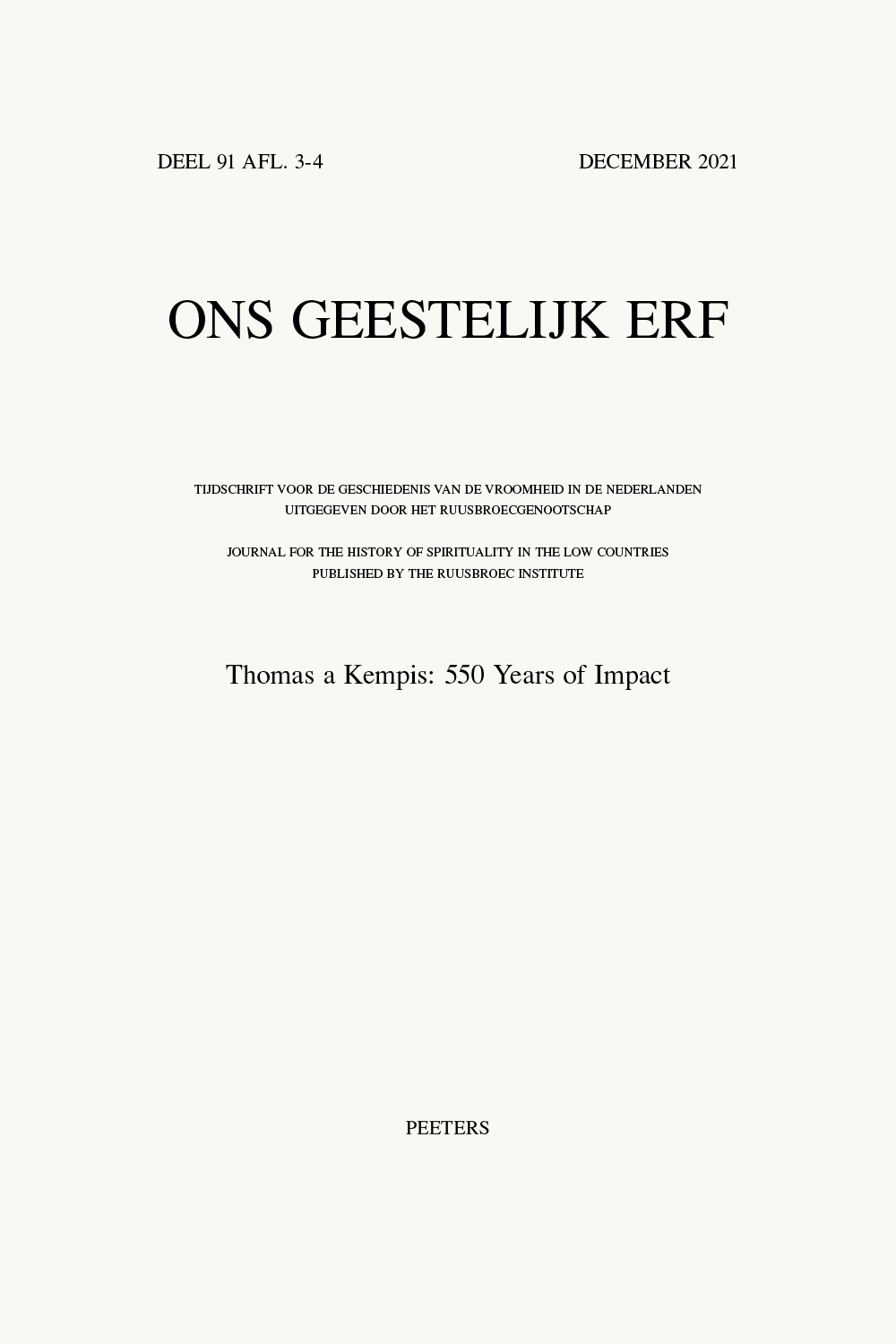 Document Details :

Title: De historische verankering van het sanctorale in de Arnhemse mystieke preken
Author(s): SCHEPERS, Kees
Journal: Ons Geestelijk Erf
Volume: 81 Issue: 1 Date: Maart 2010
Pages: 64-100
DOI: 10.2143/OGE.81.1.2049257

Abstract :
The codex containing a unique collection of sixteenth-century mystical sermons (Ms. Den Haag, Koninklijke Bibliotheek, 133 H 13) could recently be attributed to the Saint-Agnes convent in Arnhem. The collection could henceforth be named the Arnhem mystical sermons. Still, the possibility remained that the entire collection was a translation from a lost or unknown German or Latin collection. The Guelders origin of the sermons – and more specifically from Arnhem – can however be proven on the basis of the rootedness in the historical context of the sanctorale as a whole and of some individual sermons in particular. The specificity of these sermons lies precisely in their connection with local devotions and customs. The sermon Op Marien droeffenisse connects the collection with the bishopric of Utrecht and possibly even Arnhem. The sermon for Eusebius establishes a definite connection with Arnhem. The collection is to be dated after 1525, when the Utrecht liturgical calendar was reorganized, and before ca. 1565, when the codex was written. Circumstantial evidence suggests the collection dates from around 1545.


Download article