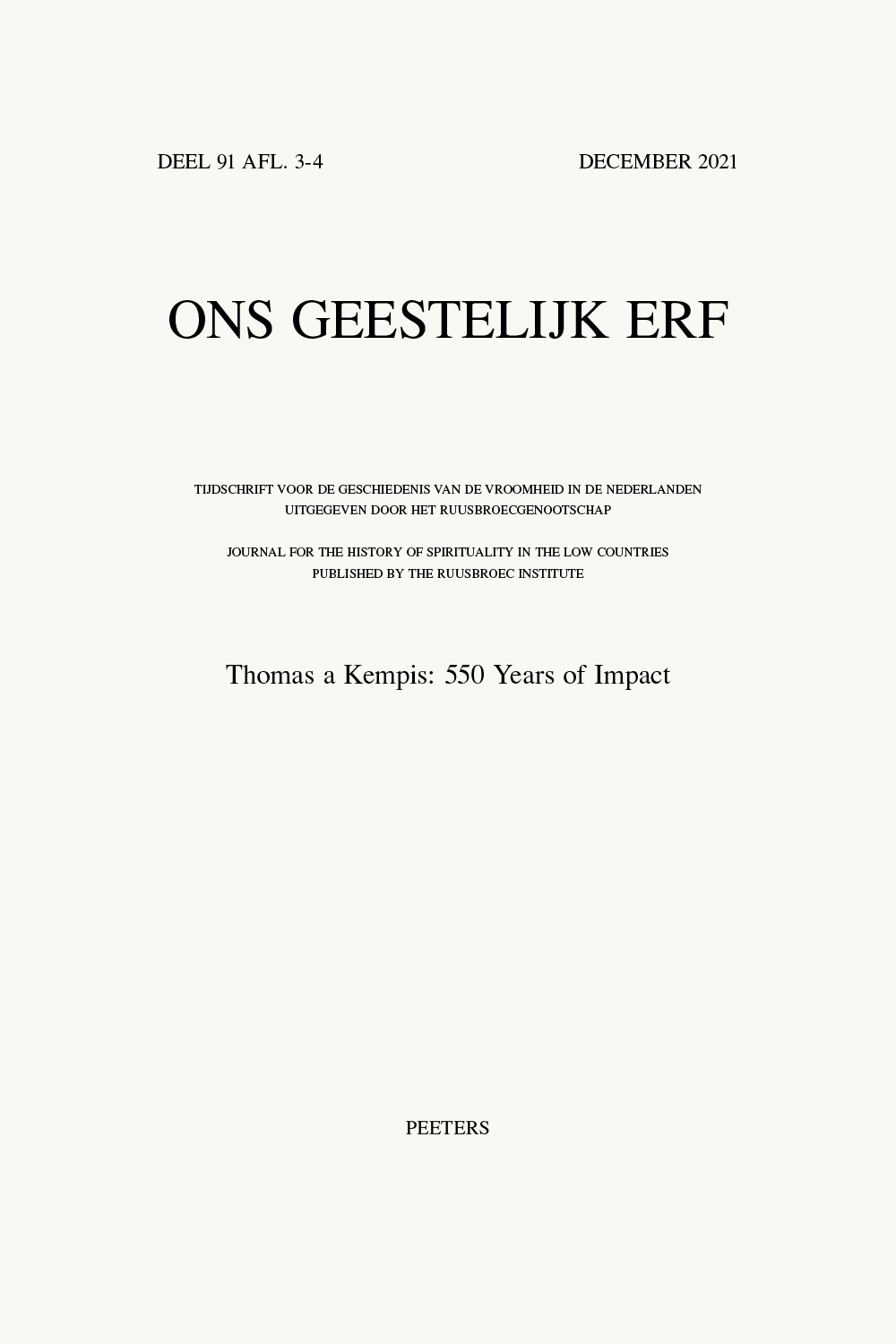 Document Details :

Title: A Dutch Translation of The Life of Adam and Eve
Author(s): MILLER, Bob
Journal: Ons Geestelijk Erf
Volume: 80 Issue: 4 Date: December 2009
Pages: 313-373
DOI: 10.2143/OGE.80.4.2047112

Abstract :
A manuscript of circa 1500-1525 contains the only extant Dutch translation of the possibly first-century Pseudepigraphon the Life of Adam and Eve, integrated into a treatise on the Fall of Lucifer and of Adam and Eve. This work is transmitted as a reading for lay brothers or sisters, in this particular case probably Franciscan Tertiaries, in the circles of the Devotio moderna. The text of the Life is situated within the known redactions of the Latin text. It is found to be a late redaction which nevertheless displays contamination from readings very close to those of the oldest known Latin witnesses of the text. The motifs found in the treatise are discussed against the background of Patristic ideas on Lucifer and the protoplasts and their reception by mediaeval Franciscan thinkers. It is emphasised that an important aspect of the discovery is that the Life of Adam and Eve is not merely transmitted as a historical narrative but is integrated into a meditation on the themes of temptation, sin and penitence as understood within the Devotio moderna. Some similar material used in the sermons of Jan Brugman is examined, and some contrasts in the way the material is used are highlighted. The combination of the two texts, the Pseudepigraphon and the mediaeval treatise, may have been intended as a tool for comparative study within the meditational programmes of the Devotio moderna. The late Middle Dutch text is edited, the treatise with an English translation and the Life with a parallel Latin text of the relevant redaction.


Download article