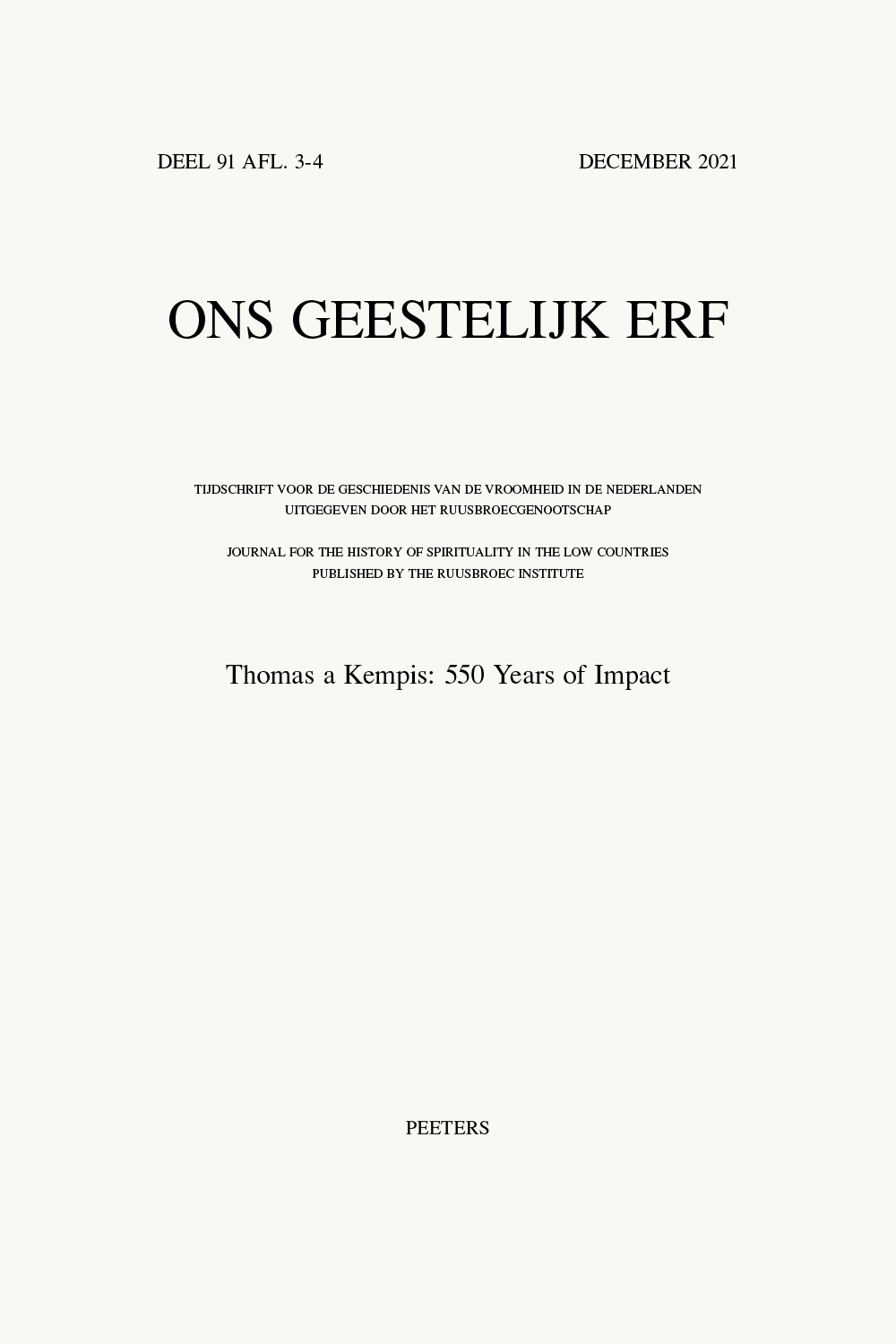 Document Details :

Title: Tussen de doornen pluk ik de rozen
Subtitle: Devote opvattingen over huwelijk en kuisheid in het Eerste Collatieboek van Dirc van Herxen (1381-1457)
Author(s): VAN BEEK, Lydeke
Journal: Ons Geestelijk Erf
Volume: 80 Issue: 4 Date: December 2009
Pages: 281-312
DOI: 10.2143/OGE.80.4.2047111

Abstract :
This paper focuses on Dirc van Herxen (1381-1457) and his opinions on marriage and chastity. Dirc van Herxen was rector of the Brothers of the Common Life in Zwolle and occupied a prominent place in the circle of the Modern Devotion during the first half of the fifteenth century. Besides numerous Latin treatises he composed a large book in Middle Dutch. This so called Eerste Collatieboek was intended for the admonitio, a special meeting aimed at religious instruction on Sundays and holy days after the vespers. During this gathering a vernacular text was read out, dealing with such topics as vices and virtues, the fear of the Lord and the rejection of the world. The topics of marriage and chastity were important to lecture on to an audience of pupils and townspeople. In his extensive chapter on marriage Dirc van Herxen argues that people who feel attracted to a life devoted to the Lord should not get married. To the other part of his audience he gives all kinds of advice about marriage and raising a family. It is remarkable that Dirc van Herxen's opinions are less rigid than those of Geert Grote, who is far more sceptical about marriage and even prescribes abstinence to married couples. Dirc van Herxen clearly did not want to widen the gap that existed between the feelings of the townspeople and the ideals of the devout.


Download article