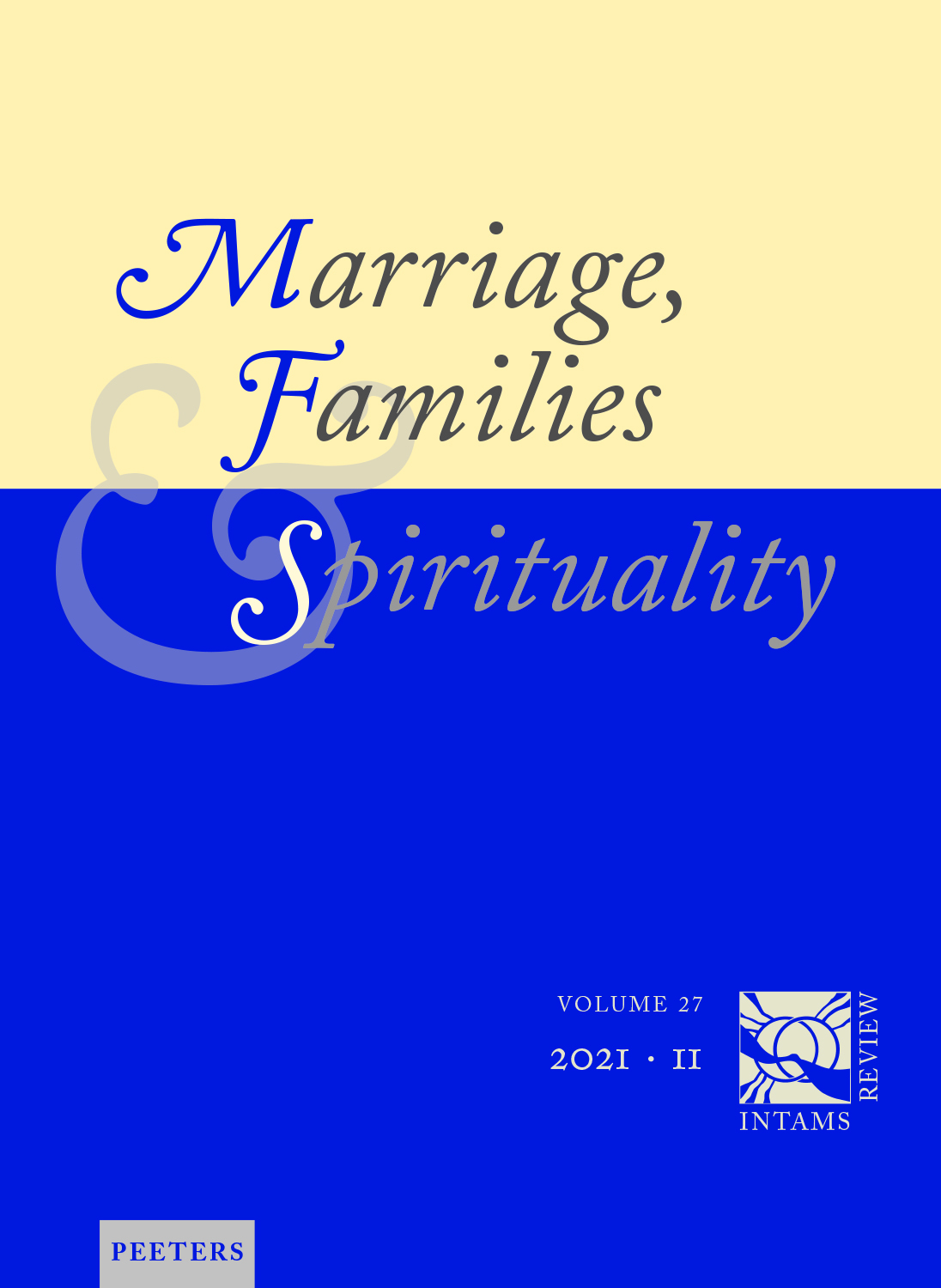 Document Details :

Title: Biography of a Marriage
Subtitle: The Sixteenth-Century Beginnings of Conjugal Spirituality
Author(s): MCPHERSON OLIVER, Mary Anne
Journal: Marriage, Families & Spirituality
Volume: 15 Issue: 2 Date: 2009
Pages: 139-149
DOI: 10.2143/INT.15.2.2047102

Abstract :
Despite their lack of formation from the church, the Acaries, happily married for thirty-one years, developed a common spiritual life that became the fountainhead of seventeenth century French spirituality. In this pivotal marriage the couple emerges for the first time as a serious spiritual unit in the history of Christian spirituality. Though neither left writings of any substance, the manuscripts from Barbe's process of beatification and other contemporary sources allow us to see the emerging outlines of a truly conjugal spirituality. For the first five years the Acaries were a fairly conventional, though unusually devout, couple. They lead separate spiritual lives, and Pierre made all the decisions as they established community of life. Being exceptionally devout and being married, however, was gradually to bring about radical change. Spiritual books that Pierre gave Barbe provided the catalyst, and a political upheaval separated them long enough for each to develop in ways that would lead to more balance in their relationship and thus greater spiritual unity. Pierre's exile in a Carthusian monastery with its frugal meals and simplicity of life gave him the equivalent of Barbe's early contemplative experience with the Poor Clare sisters, and Barbe's activity in clearing the Acarie name (they had been accused in some criminal matter) and recovering most of their estates gave her an education in Latin, law, and politics that approximated Pierre's scholastic training with the Jesuits. When they were reunited, they had to devise new ways of living together – i.e., a truly conjugal spirituality that would carry them through the thirteen years of radical proximity left for their common life. Spiritually, the Acaries rewrote all the 'rules'. They were each other's spiritual guides, and achieved sanctity together in their married state. Their conjugal disciplines, in contrast to the eremitical or monastic ones of silence and solitude, were those of attachment and communication, verbal and non-verbal. They did things together insofar as that was possible, which enabled them to perfect the arts of dialogue, negotiation, compromise, and balance. They became a living example of 'one flesh' – that paradoxical, impossible two-in-oneness where each partner acts with the other in mind, their focus of spiritual attention gradually shifting from within themselves to the spaces between them, to their encounters, and to the resulting interpenetration.


Download article