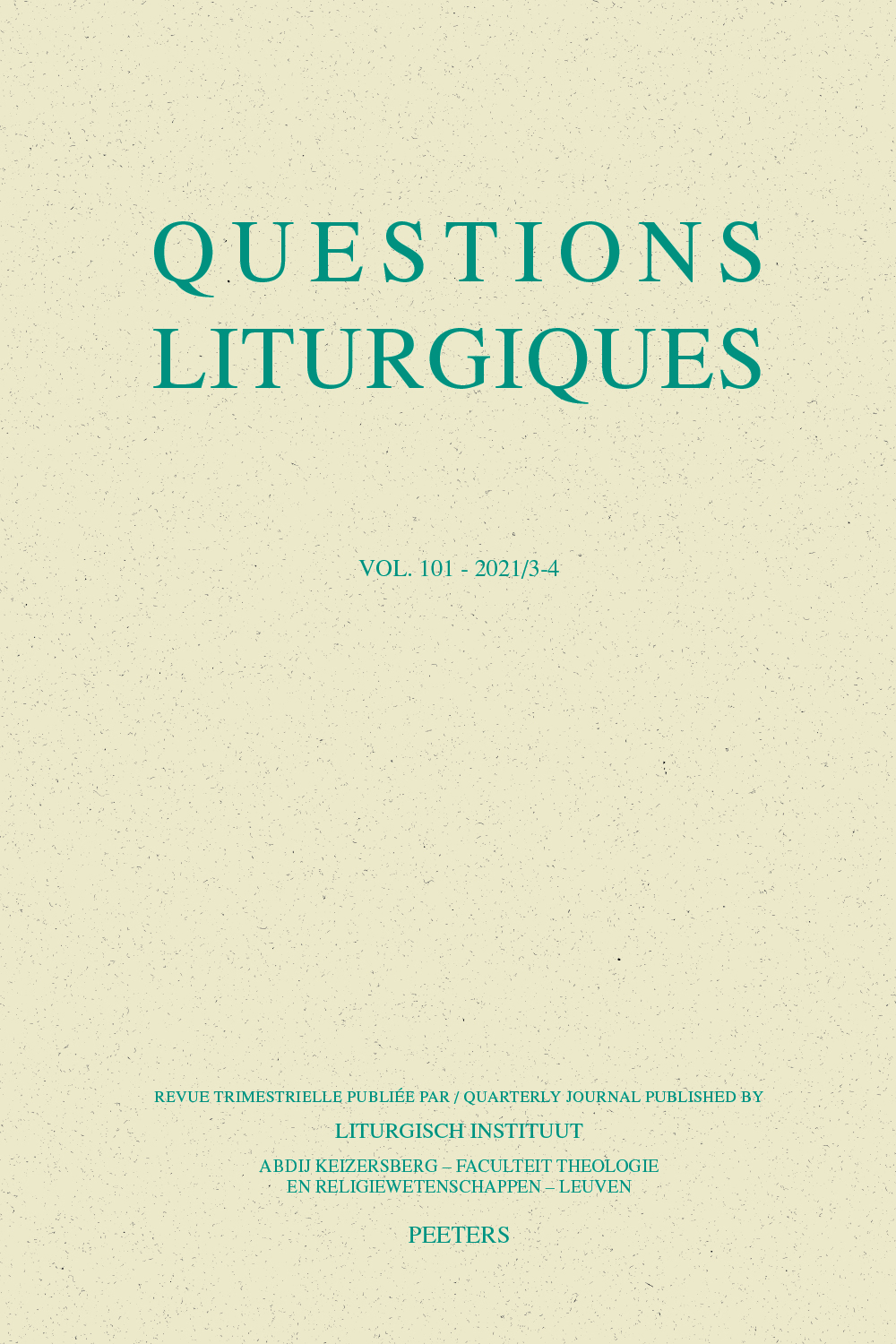 Document Details :

Title: De nouveaux défis pour la liturgie
Author(s): PINCKERS, Ghislain
Journal: Questions Liturgiques/Studies in Liturgy
Volume: 91 Issue: 1-2 Date: 2010
Pages: 76-79
DOI: 10.2143/QL.91.1.2047031

Abstract :
Ancien professeur de théologie et ancien secrétaire général de la C.I.P.L., Gh. Pinckers a accepté le difficile exercice d'évoquer de «nouveaux défis pour la liturgie de demain». Dans un monde en voie de sécularisation, monde de l'immédiateté et de la multiplicité des images éphémères qui semble se passer de Dieu, que devient l'eucharistie dominicale concurrencée par le week-end marqué par la multiplicité des offres et une mobilité toujours plus grande? Quel est l'avenir du chant liturgique des assemblées dans les églises urbaines ou semi-urbaines, face au savoir-faire et aux richesses culturelles de bien des chorales parfois peu sensibles à la dimension communautaire de la liturgie? Le baptême des petits enfants demandé par les parents n'est-il pas surtout un rite de la naissance, voire un rite de passage plutôt que le sacrement de la foi confessée? Les prêtres ploient sous le fardeau en raison de leur petit nombre et de l'âge: l'Église aura-t-elle la force de créer des voies d'accès nouvelles vers le ministère ordonné; verrons-nous des hommes mariés accédant à l'ordination presbytérale et les femmes partageront-elles un jour la responsabilité pastorale? Enfin, les langues liturgiques véhiculaires pourront-elles soutenir l'épreuve des traductions «littérales», telles que le Saint-Siège les exige aujourd'hui?


---

Gh. Pinckers is former professor in theology and former general-secretary of the Commission Interdiocésaine de Pastorale Liturgique (C.I.P.L.). He accepted the difficult exercise of addressing the 'new challenges for the liturgy of tomorrow'. In a world subject to secularization, a world of immediate and abundant ephemeral images that seems to have little to do with God, what becomes of Sunday Eucharist when it has to compete with a weekend that is marked by a multiplicity of offers and an ever growing mobility? What is the future of liturgical songs in urban or semi-urban churches, who face the savoir-faire and the cultural richness of many choirs that often have very little sensitivity towards the communal dimension of the liturgy? Has not the baptism asked by parents for their little children become a birth ritual, more a rite of passage than the sacrament of the confessed faith? Priests go around bent under the heavy weight caused by their small number and their age: will the Church be able to create new access to the ordained ministry; will we see married men being admitted to the ordination of presbyter and will women one day share pastoral responsibility? To end with, will the official liturgical languages survive the test of the 'literal' translations the Holy See is undertaking today?


Download article