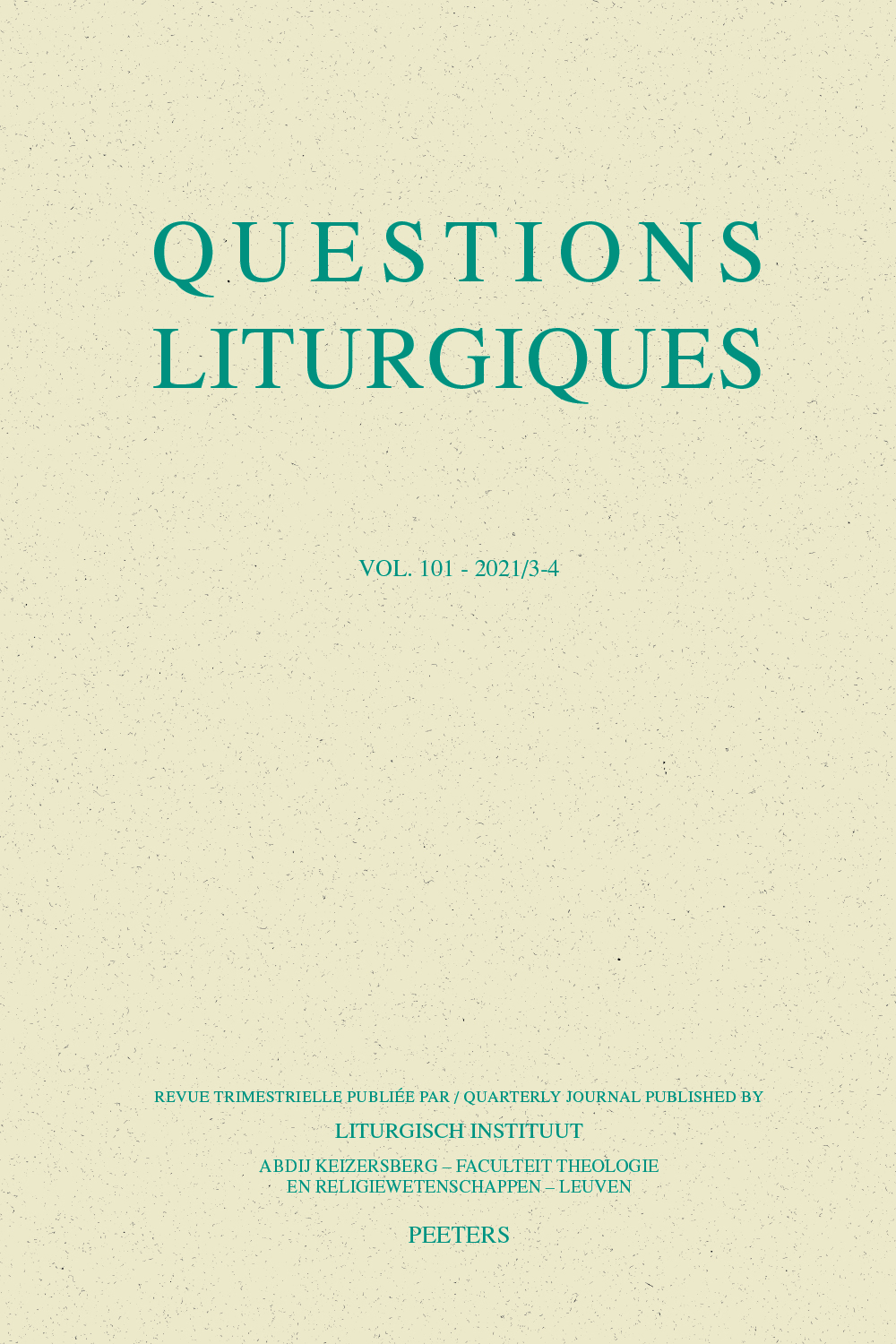 Document Details :

Title: Dom L. Beauduin et le congrès des oeuvres catholiques de Malines à l'occasion du centenaire du Mouvement liturgique belge (1909-2009)
Author(s): HAQUIN, André
Journal: Questions Liturgiques/Studies in Liturgy
Volume: 91 Issue: 1-2 Date: 2010
Pages: 18-36
DOI: 10.2143/QL.91.1.2047027

Abstract :
Professeur émérite de sacramentologie et d'histoire de la liturgie à la Faculté de théolo­gie de Louvain-la-Neuve, A. Haquin s'attache à l'action liturgique de Dom L. Beauduin fondée sur l'histoire, la pastorale et la théologie. Il analyse plus spécialement le contenu et les visées de la conférence liturgique inaugurale au Congrès des Œuvres Catholiques de Malines, intitulée La vraie prière de l'Église (23 septembre 1909). Il en montre la fécondité au cours des cinq années qui précéderont la première guerre mondiale: conférences et retraites en grand nombre, publications notamment de missels des fidèles, création de la revue appelée Questions Liturgiques, projet d'École liturgique, etc. Auparavant, il rappelle l'action liturgique des bénédictins au 19e siècle et l'œuvre liturgique de Pie X, mais aussi le bouillonnement liturgique du Mont César dans les années précédant le Congrès, principalement en 1909: le Rapport au Chapitre Général de Beuron, la Lettre au Cardinal Mercier, le Projet de Missel-revue, etc. En finale, il pose la question: Pourquoi le Mouvement liturgique du Mont César a-t-il si bien réussi?


---

A. Haquin is Professor emeritus of sacramentology and the history of the liturgy at the Faculty of Theology of Louvain-la-Neuve. He concentrates on the liturgical action of Dom L. Beauduin, liturgical action which was founded on history, pastoral care and theology. More specifically he analyses the content and aims of the inaugural liturgical lecture at the Congrès des Œuvres Catholiques in Mechelen. The lecture was titled La vraie prière de l'Église – 'The True Prayer of the Church' (23rd of September 1909). Haquin shows the fecundity of the lecture during the five years preceding the First World War: a great number of conferences and retreats, special publications of missals for the faithful, the foundation of the review Questions Liturgiques, the École Liturgique project, etc. Previous to this, the author recalls not only the liturgical action of the Benedictines in the 19th century and the liturgical oeuvre of Pius X, but also the liturgical bustle of Keizersberg during the years preceding the conference, mainly in 1909: the 'Report on the General Chapter of Beuron', the 'Letter to Cardinal Mercier', the Projet de Missel-revue, etc. At the end the question is asked why the Liturgical Movement of Keizersberg was so well received.


Download article