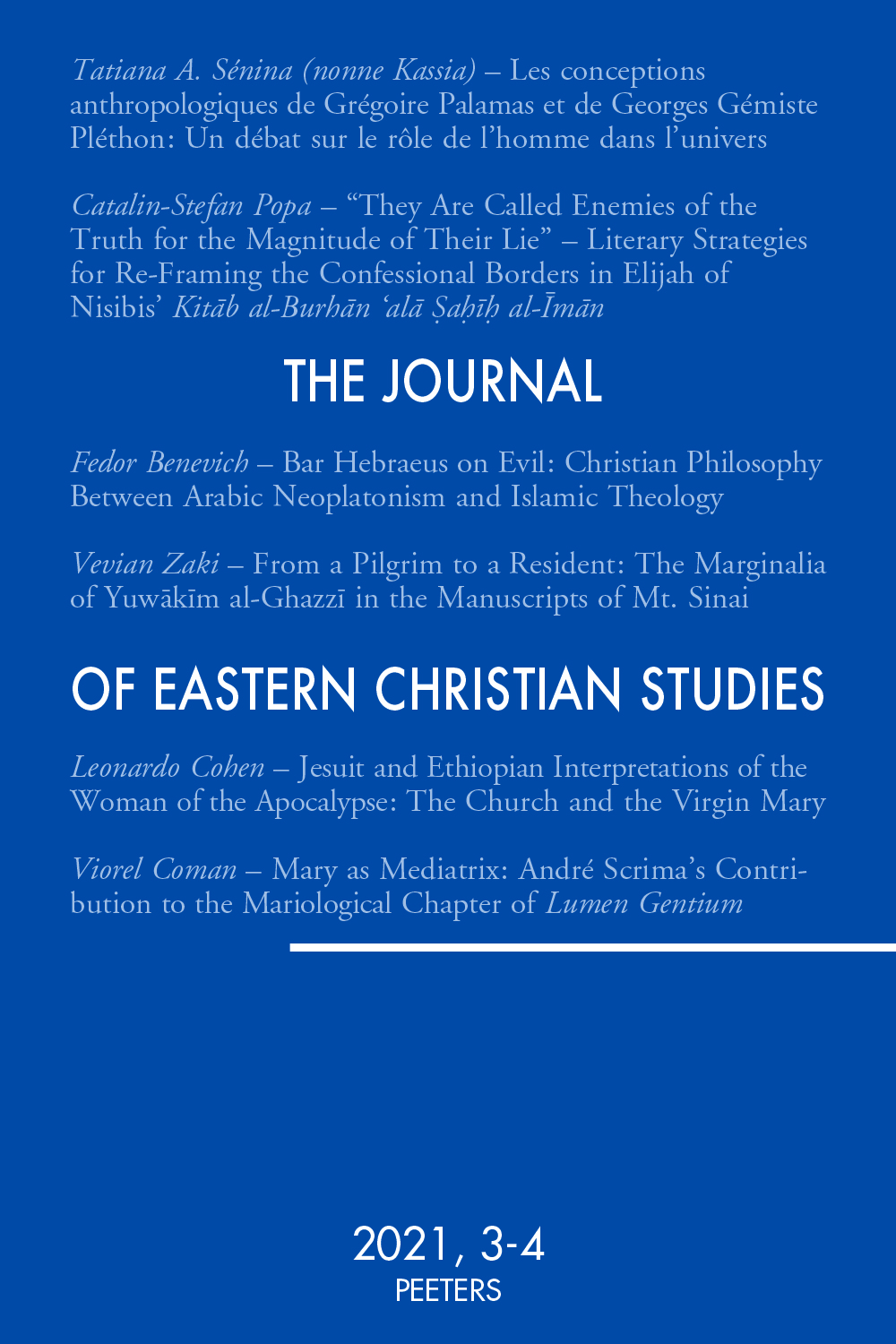 Document Details :

Title: Divine Kingdom in Syriac Matthew and the Qur'ān
Author(s): EL-BADAWI, Emran
Journal: Journal of Eastern Christian Studies
Volume: 61 Issue: 1-2 Date: 2009
Pages: 1-42
DOI: 10.2143/JECS.61.1.2045829

Abstract :
The terminology of the Qur'an regarding certain key religious aspects demonstrates an intimate relationship with the Syriac translation of the Gospel of Matthew. This paper's discussion focuses on perhaps the most salient of these religious aspects shared by both texts, namely 'divine kingdom.' By studying and comparing both the Syriac and Arabic texts firsthand, examining old Syriac and Arabian inscriptions, and reflecting upon the theories of previous scholars who addressed the Christian or Syriac influences upon the Qur'an, I come to a preliminary conclusion as to how and why such a relationship exists. Based on the gathered evidence, the paper argues that within the realm dubbed 'Syro-Arabia,' intimate socio-cultural-religious interaction and continuity persisted between Syriac/Aramaic and Arabic speakers from the early first millennium BCE through the period of late antiquity (4th-7th century CE). This resulted in the Qur'an addressing an audience that was part of the Syro-Arabian milieu, and that was familiar with the Syriac Gospel of Matthew.


Download article