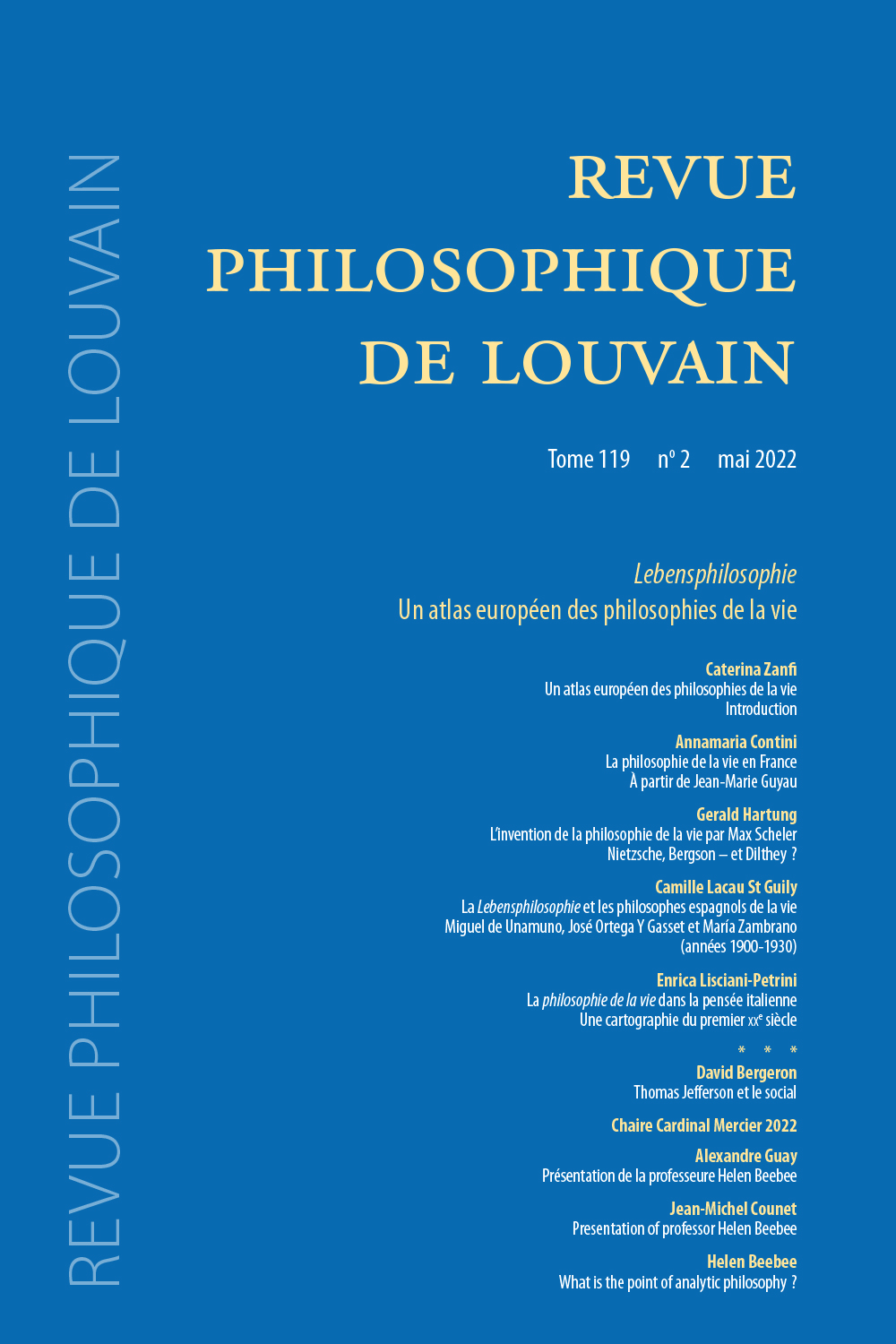 Document Details :

Title: Liberté, détermination et prescience
Subtitle: La conciliation leibnizienne
Author(s): RATEAU, Paul
Journal: Revue Philosophique de Louvain
Volume: 107 Issue: 4 Date: novembre 2009
Pages: 717-734
DOI: 10.2143/RPL.107.4.2044682

Abstract :
Pour concilier liberté humaine, toute-puissance et omniscience divines, Leibniz définit la contingence de manière à la rendre compatible avec la détermination et la certitude du futur. (Pré)déterminée sur le plan de l'existence (actualiter), la liberté de l'homme n'en est pas moins logiquement antérieure à la liberté de Dieu sur le plan de l'essence (idealiter), puisque l'idée de chacune de ses actions prévues compte parmi les raisons qui ont porté Dieu à créer ce monde plutôt qu'un autre. La conséquence théologique et morale de cette précession idéale est la suivante: l'homme ne peut être prédestiné de toute éternité au salut ou à la damnation que s'il s'y destine librement lui-même par ses actes présents. Auteur en ce sens de son destin, il doit agir selon la volonté présomptive de Dieu, comme si rien n'était déterminé ni écrit à l'avance: c'est alors que, sa liberté rencontrant la volonté divine, se réalise, de façon à la fois entièrement déterminée et tout à fait contingente, le meilleur monde possible.


---

In order to reconcile human freedom and divine omnipotence and omniscience, Leibniz defines contingency in such a way as to make it compatible with the determination and the certainty of the future. (Pre)determined at the level of existence (actualiter), human freedom is nonetheless logically anterior to the freedom of God on the level of essence (idealiter), since the idea of each of man's foreseen actions counts among the reasons that led God to create this world rather than another. The theological and moral consequence of this ideal antecedence is the following: man cannot be predestined from all eternity to be saved or damned unless he freely destines himself by his present acts. Being the author in this sense of his destiny, he must act according to the presumed will of God, as if nothing was determined or written in advance: it is at the point when his freedom meets the divine will that the best possible world is realised in a manner that is both entirely determined and completely contingent.


Download article