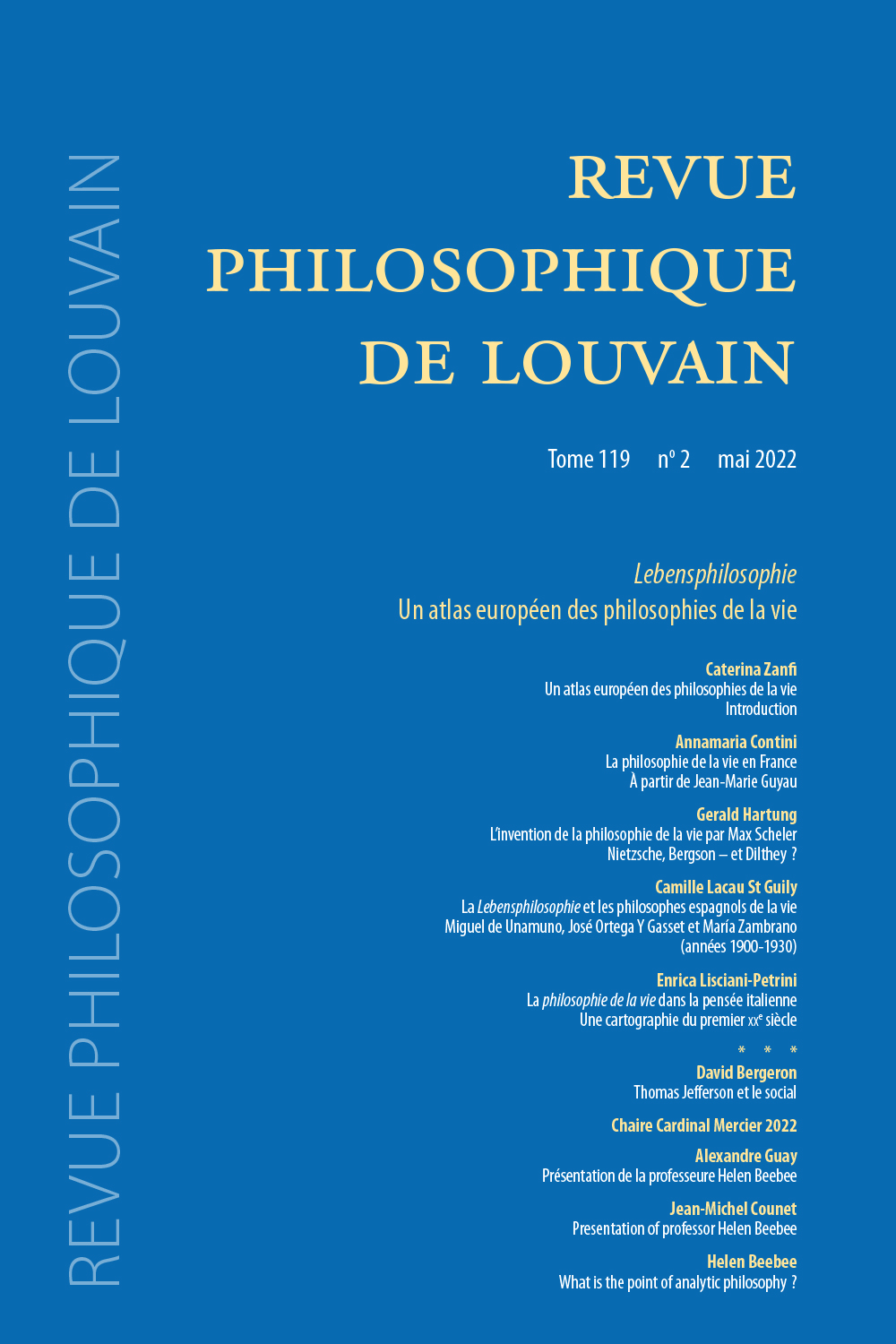 Document Details :

Title: Liberté, compatibilisme et agnosticisme chez Locke
Author(s): GLAUSER, Richard
Journal: Revue Philosophique de Louvain
Volume: 107 Issue: 4 Date: novembre 2009
Pages: 675-697
DOI: 10.2143/RPL.107.4.2044680

Abstract :
Bien que, dans l'Essai II 21, Locke ne prenne aucune position explicite sur la compatibilité ou sur l'incompatibilité de la liberté humaine avec le déterminisme psychologique, la question subsiste de savoir si un compatibiliste pourrait être satisfait de la théorie lockéenne de la liberté. Le présent article examine trois textes de Locke où celui-ci exprime clairement un agnosticisme sur des questions relatives à la liberté humaine. Nous tentons de montrer que ces textes ne manifestent aucun penchant en faveur d'un incompatibilisme libertaire, et qu'ils ne menacent pas la thèse selon laquelle un compatibiliste serait satisfait de la théorie de la liberté exposée dans II 21. Il est montré, bien plutôt, que les déclarations agnostiques de Locke proviennent de — et reflètent — l'échec de sa tentative d'intégrer harmonieusement sa conception de l'action humaine tout court, qu'elle soit libre ou non, dans sa vision globale de l'univers, c'est-à-dire, d'un côté, par rapport au déterminisme mécaniste et, d'un autre côté, par rapport à la co-présence nécessaire de l'esprit fini avec la toute-puissance et l'omniscience divines.


---

Although in Essay II 21 Locke takes no explicit stand as to whether human freedom is, or is not, compatible with psychological determinism, the question remains whether a compatibilist would be satisfied with Locke's theory of freedom. I examine three passages from Locke's works, where he clearly expresses agnosticism on questions relating to human freedom. I argue that none of them express a leaning towards libertarian incompatibilism, and that they do not threaten the claim that a compatibilist would be satisfied with the theory of freedom expounded in II 21. Locke's agnostic claims regarding freedom, it is argued, stem from — and reflect — his failure to understand how human action tout court, whether free or not, can be accommodated within his overall view of the universe, i. e. on the one hand with mechanistic determinism, and on the other hand with the necessary co-presence of the finite mind with God's omnipotence and omniscience.


Download article