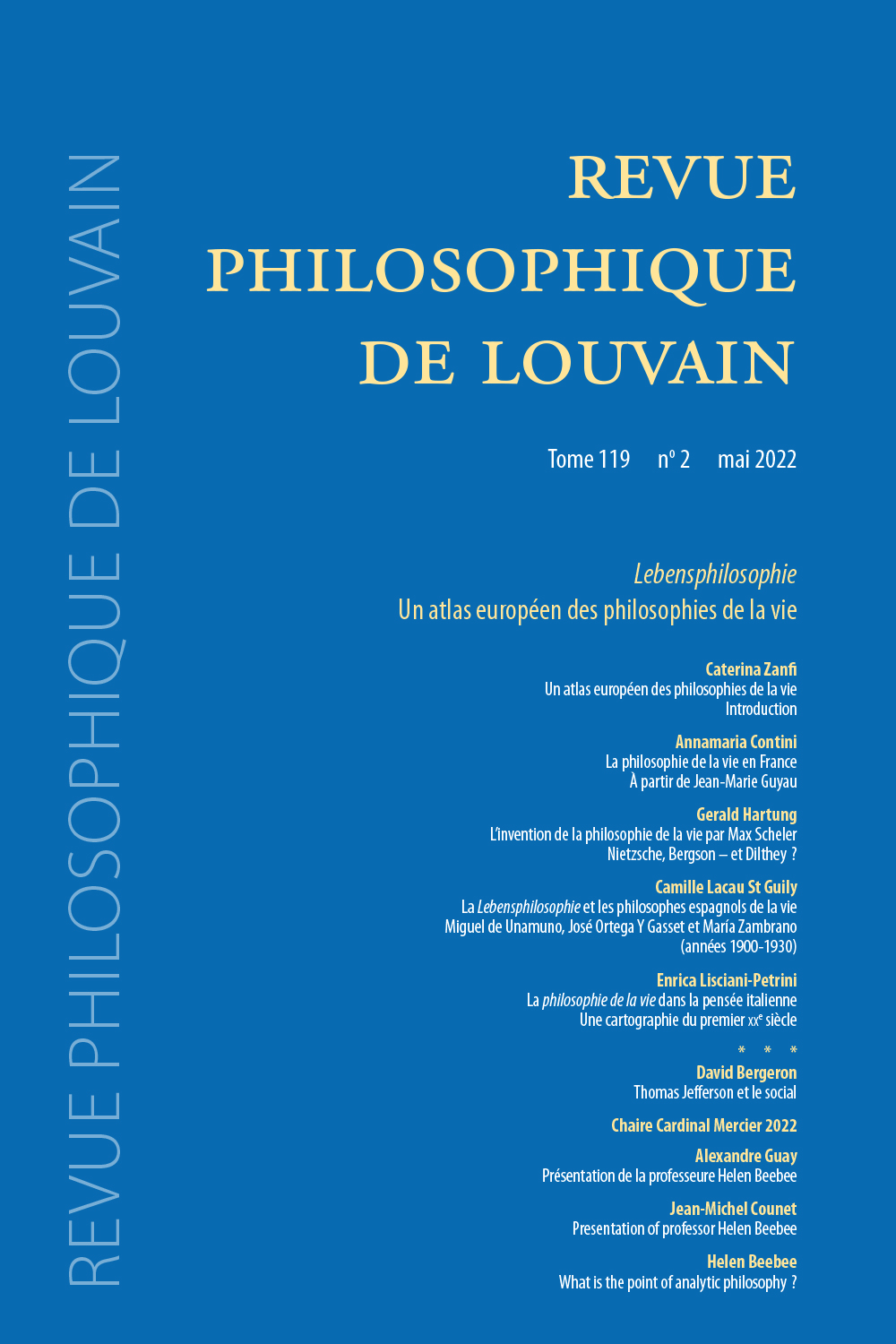 Document Details :

Title: Liberté morale et causalité selon Ralph Cudworth
Author(s): JAFFRO, Laurent
Journal: Revue Philosophique de Louvain
Volume: 107 Issue: 4 Date: novembre 2009
Pages: 647-673
DOI: 10.2143/RPL.107.4.2044679

Abstract :
Selon Cudworth, la controverse sur la liberté et la nécessité qui a opposé Hobbes et Bramhall peut être tranchée contre le nécessitarisme hobbesien si on s'appuie sur une bonne théorie de la délibération pratique. La thèse principale de cet article est que cette théorie est dispositionnelle. Être libre, ce n'est pas contrôler directement et à loisir ses propres volitions, mais c'est, à un niveau plus profond que celui du train causal des états psychologiques, s'efforcer de développer des dispositions qui rendent l'âme capable de viser le bien. L'article montre que cette conception de la liberté morale, qui est bien différente de la caractérisation lockienne de la liberté et qui gagne à être comparée, plutôt qu'opposée, à la conception cartésienne, a sa source dans Plotin. La théorie dispositionnelle permet de contourner une objection que les humiens font encore aujourd'hui à l'autorité de la raison en matière morale.


---

According to Cudworth, the controversy concerning freedom and necessity between Hobbes and Bramhall can be decided to the detriment of Hobbes's necessitarianism, if one relies on a good theory of practical deliberation. The principal thesis of this article is that this theory is dispositional. To be free is not to control one's own volitions directly and at leisure, but it is, at a more profound level than that of the causal train of psychological states, to make an effort to develop dispositions that render the soul capable of aiming at the good. The article shows that this conception of moral freedom, which is very different from Locke's characterisation of freedom, and which gains by being compared, rather than opposed, to Descartes' conception, has its source in Plotinus. The dispositional theory makes it possible to get around an objection that the followers of Hume still raise today against the authority of reason in the field of ethics.


Download article