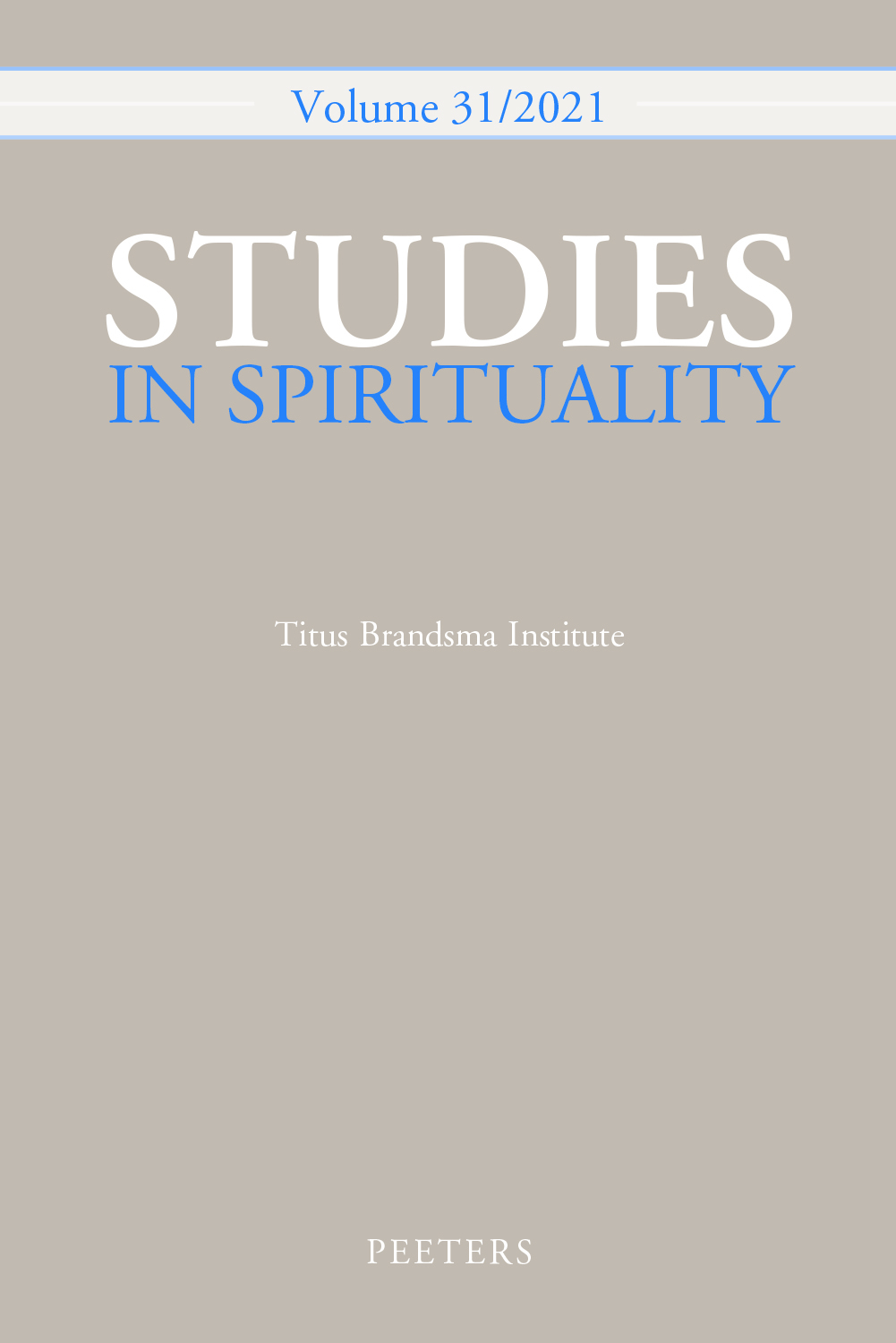 Document Details :

Title: Erotic Mysticism in Puritan Eucharistic Spirituality
Author(s): HESSEL-ROBINSON, Timothy
Journal: Studies in Spirituality
Volume: 19 Date: 2009
Pages: 93-112
DOI: 10.2143/SIS.19.0.2043675

Abstract :
This essay explores how Puritan writers between 1586 and 1729 articulated their experiences of the Lord's Supper as an erotically charged encounter with Christ. Drawing on the Song of Songs, many Puritan writers appropriated its erotic language and imagery to express their desire for Christ, and their sense that the Lord's Supper is the most intimate earthly medium by which Christ communes with his people. Three specific themes emerge, each treated in turn: 1) Christ as a seducer of the soul; 2) longing for consummation which is not fully possible in this life; 3) conception and pregnancy likened to bearing spiritual fruit. After a section specifically treating the Lord's Supper, the essay draws on the work of postmodern theorist Julia Kristeva, whose notion of 'semantic polyvalence' helps to interpret the phenomenon of erotic mysticism. Rather than seeing such experiences as the result of an unhealthy sublimation, they are interpreted as representations of an ultimately mysterious encounter with the holy. The essay concludes by suggesting that these historical themes provide resources for rediscovering Christ's intimate, embodied presence in contemporary Reformed Eucharistic spirituality.


Download article