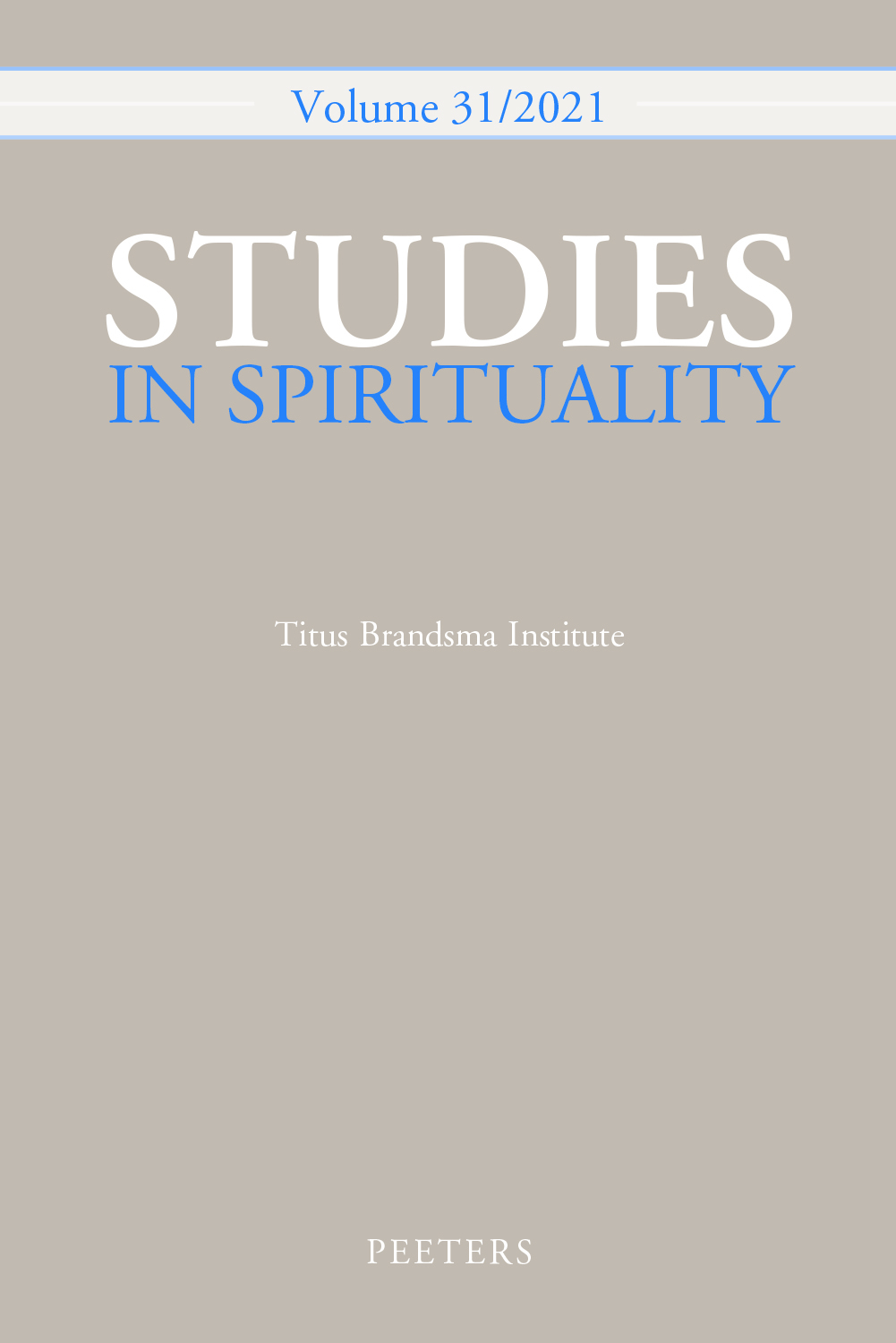 Document Details :

Title: Taste, Sound, and Smell in the Mystical Realm
Subtitle: Visionary Phenomenology on the Basis of Sensual Experiences: Agnes Blannbekin († 1315)
Author(s): CLASSEN, Albrecht
Journal: Studies in Spirituality
Volume: 19 Date: 2009
Pages: 71-91
DOI: 10.2143/SIS.19.0.2043674

Abstract :
The investigations of the history of mentality in the Middle Ages led to the study of the history of emotions, and this has now opened the window toward the senses and sense perception – certainly a far-reaching critical approach in historical anthropology and cultural-religious history. Whereas Franciscan spirituality, for instance, has long been recognized as having been deeply determined by sense-oriented religiosity, medieval mysticism has not yet been fully examined in this light. The Austrian beguine Agnes Blannbekin († 1315) offers rich material in her mystical accounts that she related to her male confessor drawing from intense sense perception. In fact, as this article illustrates, much of her mystical theology was determined by visual, auditory, and savory signals. Other mystics such as Hildegard of Bingen also reported about strong spiritual images or musical experiences, but Agnes can be credited for having discovered the metaphysical especially via the human senses, and this more than most other mystics of her time. This even included the swallowing of Christ's foreskin, which carried no sexual overtones, as we might think today; instead it intensified for her the bodily experience of the Godhead in most sensuous terms. Through Agnes's mystical visions we can gain a clear understanding of how medieval people treated the senses and what relevance they attributed to a wide variety of sense perceptions. Some of the most important aspects were the visualization of the Godhead through colors and taste, but then also through music and touch. Even though the mystical revelation was basically an out-of-body experience, Agnes intriguingly reconnects it with her body by way of physical sense perception.


Download article