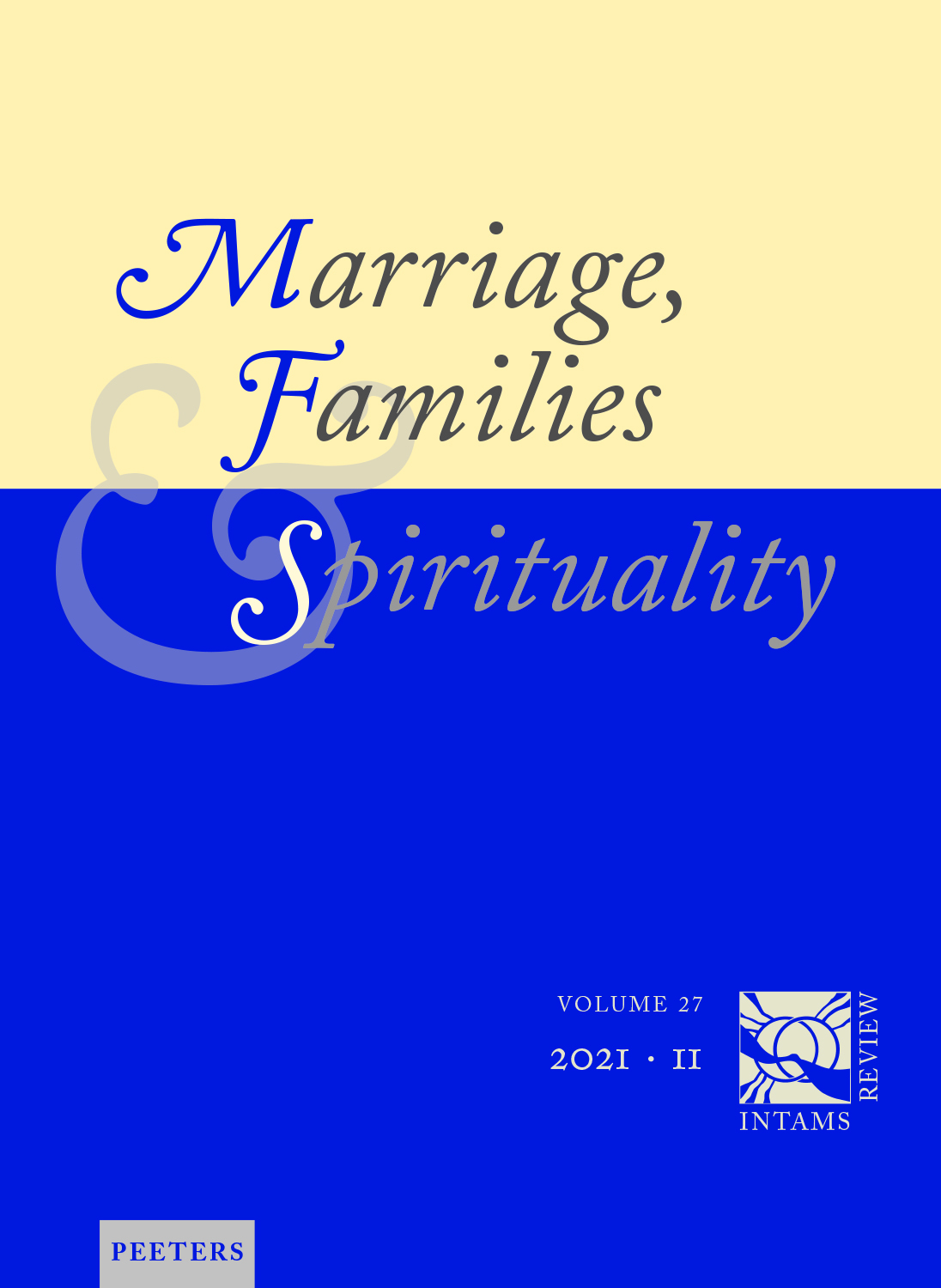 Document Details :

Title: The Image of Marriage as a Postmodern Drama in Cinema
Author(s): DE BLEECKERE, Sylvain
Journal: Marriage, Families & Spirituality
Volume: 15 Issue: 1 Date: 2009
Pages: 3-11
DOI: 10.2143/INT.15.1.2042592

Abstract :
During the twentieth century, the medium of film has thoroughly shaped our image culture in general and the image of marriage in particular. Therefore, popular film appears in this article as a mirror for the image of marriage. The article proposes the on-going rediscovery of the meaning of the marital relationship in our postmodern culture and society. The hypothesis articulates the rediscovery of the marital relationship as an essential and existential zone where men and women give meaning to their life on earth. From that perspective, the paper discusses several films from the second half of the twentieth century and from the current decade. It opens with the recent teenage film Juno which exemplifies the dynamic and contemporary image of marriage. That image, typical for the film medium, contrasts with the rather static sociological image of the implosion of marriage as an institution. The latter image, intentionally or unintentionally, suggests by the very nature of its argumentation the notion of marriage as a lost ideal. It implies that in former days marriage, as a sociological reality, was always a stable way of life, which then received its stamp of perpetuity through the ecclesiastical sacrament. That image – at the same time both simplistic and idealized – reveals a lack of historical realism. Contemporary film culture rectifies that image through screen versions of historical novels and docudramas. The marital image in film culture, found in historical movies such as Sense and Sensibility, Titanic, and The Duchess, clears the way for the image of marriage as a postmodern drama about men and women who are trying to find meaning in life. The popular image culture suggests not only that marriage has lost its standing as a sociological institution but also that a rediscovery of the marital relationship in the mode of a postmodern drama is at hand. Several important films are discussed to illustrate the essence of that drama.


Download article