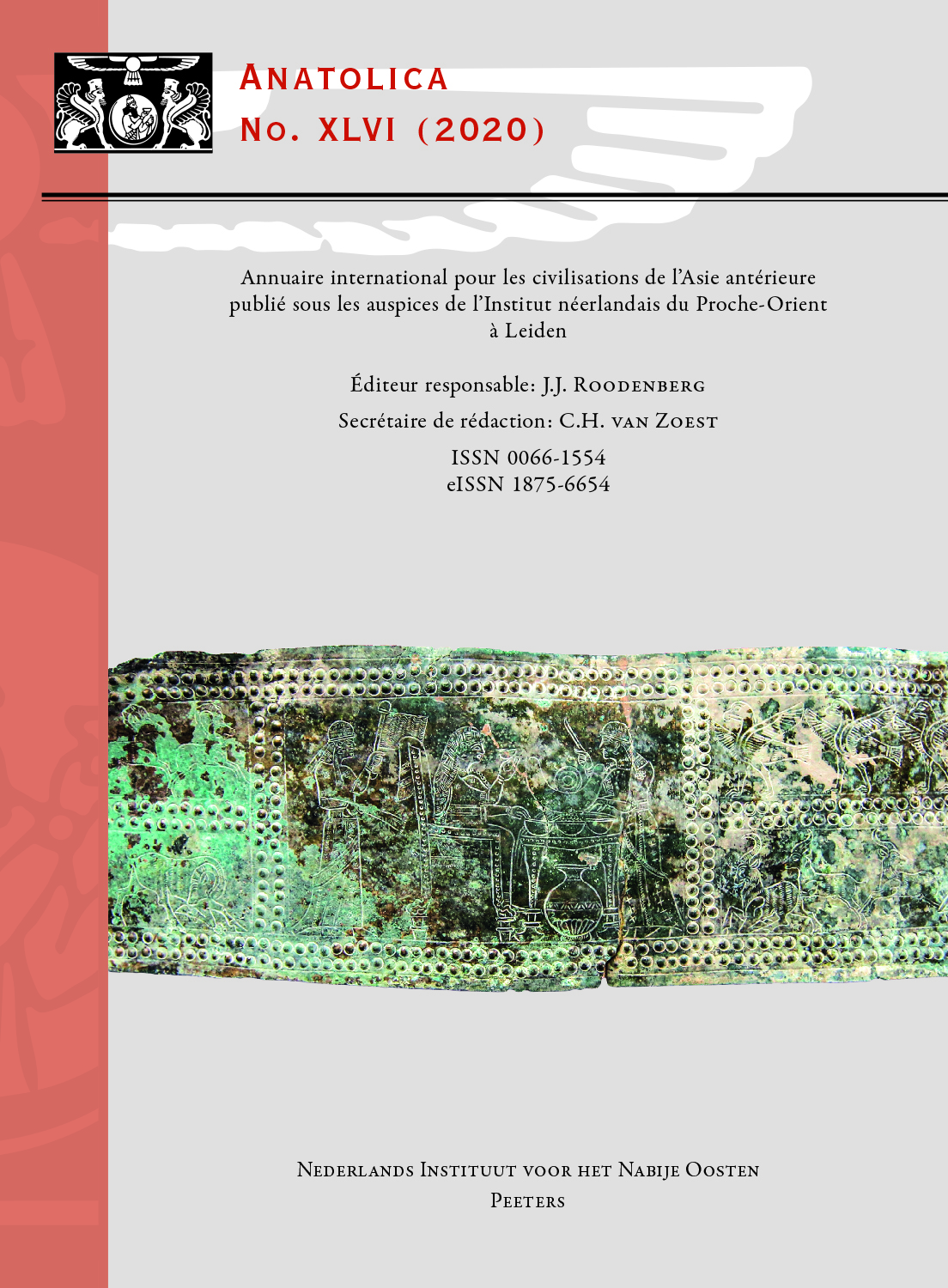 Document Details :

Title: The Upper Tigris Archaeological Research Project (UTARP)
Subtitle: A Preliminary Report from the 2007 and 2008 Field Seasons at Kenan Tepe
Author(s): PARKER, Bradley J. , FOSTER, Catherine P. , NICOLL, Kathleen , KENNEDY, Jason R. , GRAHAM, Philip , SMITH, Alexia , HOPWOOD, David E. , HOPWOOD, Marie , BUTLER, Kristen , HEALEY, Elizabeth , UZEL, M. Barış , JENSEN, Reilly
Journal: Anatolica
Volume: 35 Date: 2009
Pages: 85-152
DOI: 10.2143/ANA.35.0.2038073

Abstract :
During the summers of 2007 and 2008, members of the Upper Tigris Archeological Research Project (UTARP) undertook an eighth and ninth season of fieldwork in the Upper Tigris River region of southeastern Turkey (figure 1). The 2007 field season was aimed at completing the excavations of the Ubaid period domestic structures partially unearthed at Kenan Tepe in previous seasons. The 2008 field season was the first of three study seasons aimed at completing the analysis of our excavated material and preparing it for publication. The 2007 season, which was our last season of excavation, took place between June 1st and July 6th. Excavations concentrated on the Ubaid period remains previously identified on the eastern slopes of Kenan Tepe's high mound (Parker, Creekmore and Dodd 2004; Parker and Dodd 2004; 2005; Parker et al. 2006). This research revealed a number of important Ubaid period contexts including outdoor work areas belonging to our Ubaid Phase 1 in trench D8, and an earlier phase of construction of our Ubaid Structure 3 in trench E2 (figure 2). We also found evidence for the latest phase of Ubaid period occupation at Kenan Tepe (Ubaid Phase 4) in Trench D6. The highlight of the 2007 season was, however, the discovery of a well preserved Ubaid period burnt house (Ubaid Phase 2/3). This structure was characterized by a dense collapse layer and a large number of in situ artifacts and ecofacts. During the summer of 2008, members of the Upper Tigris Archaeological Research Project (UTARP) returned to southeastern Turkey to conduct a study season. The aim of the study season was to process and analyze all of the relevant data from Ubaid period contexts in preparation for a final report. The 2008 study season took place between June 1st and July 3rd. What follows is a preliminary assessment of this research.


Download article