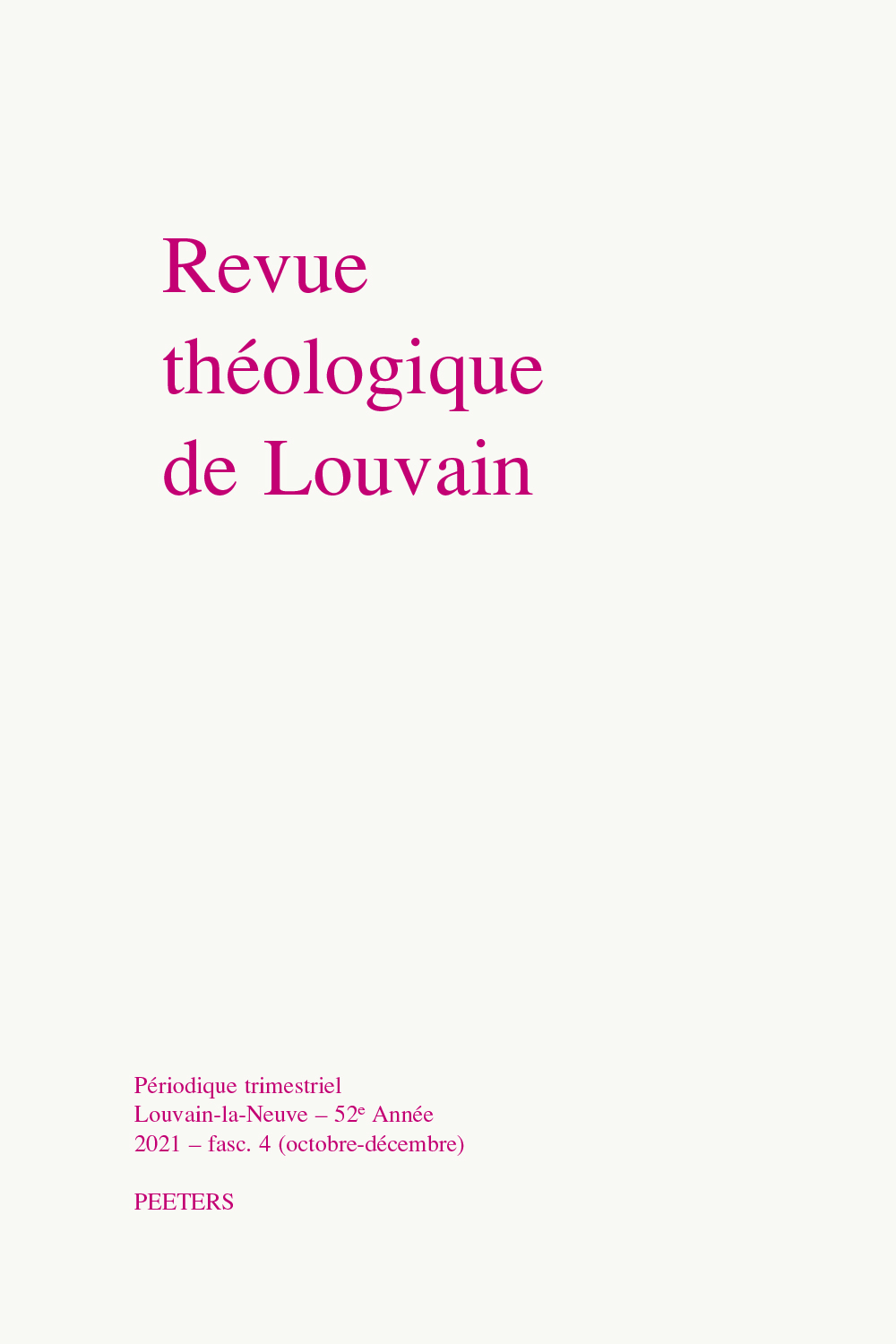 Document Details :

Title: Pourquoi se tourner vers le religieux?
Subtitle: Des besoins affectifs et cognitifs au désir d'expansion de soi
Author(s): BUXANT, Coralie
Journal: Revue Théologique de Louvain
Volume: 40 Issue: 1 Date: 2009
Pages: 41-65
DOI: 10.2143/RTL.40.1.2034482

Abstract :
Comment expliquer, dans une perspective psychologique, pourquoi certaines personnes se tournent vers le religieux aujourd'hui? Quels sont les motifs d'attraction pour le religieux? Cette question est particulièrement importante dans le contexte actuel de la sécularisation et du marché du religieux. Des résultats solides soutiennent la présence de vulnérabilités psychologiques (socio-affectives et cognitives) préalables à l'attraction pour le religieux. Outre ces besoins compensatoires, nous émettons l'hypothèse que la religiosité moderne est caractérisée par des motivations qui reflètent la réalisation de soi et le développement optimal de la personne (désir de réalisation de soi). Dans le présent article, sept études sont rapportées. Parmi des populations spécifiques (membres et ex-membres de Nouveaux Mouvements Religieux, convertis à des religions traditionnelles, personnes en recherche sur le plan spirituel et athées), plusieurs mesures ont été examinées dans le cadre de ces deux paradigmes (besoins de compensation et désir de réalisation de soi). Les comparaisons aux scores obtenus par la population tout-venant sur les mêmes mesures suggèrent la coexistence de ces deux types de motifs. En outre, les différences quantitatives observées entre les populations étudiées semblent pouvoir être interprétées en termes de correspondance entre la demande (motifs d'attraction) et l'offre (caractéristiques du groupe religieux/spirituel).


---

How explain, from a psychological perspective, why some people turn to religion today? What are the motives? This question is particularly important in the current context of secularized societies and religious market. There is substantial evidence in previous literature on psychology of religion to support the idea that attraction to religion occurs in the presence of pre-existing psychological vulnerabilities (socio-affective and cognitive). In addition to these compensation needs, we theorized that modern religious people can also be characterized by motivations that denote self-realization and optimal development (self-growth motives). In the present paper, seven studies are presented. Among specific populations (New Religious Movements members and ex-members, converts to traditional religions, free-lance spiritual seekers, and atheists), a variety of measures were examined in the frame of these two paradigms (compensation needs vs. self-growth motives). Comparisons to scores from the general population on the same measures suggested a co-existence of these two kinds of motives. Moreover, interesting quantitative differences observed between populations studied could be interpreted in terms of correspondence between supply (people's motives) and offer (group's characteristics).


Download article