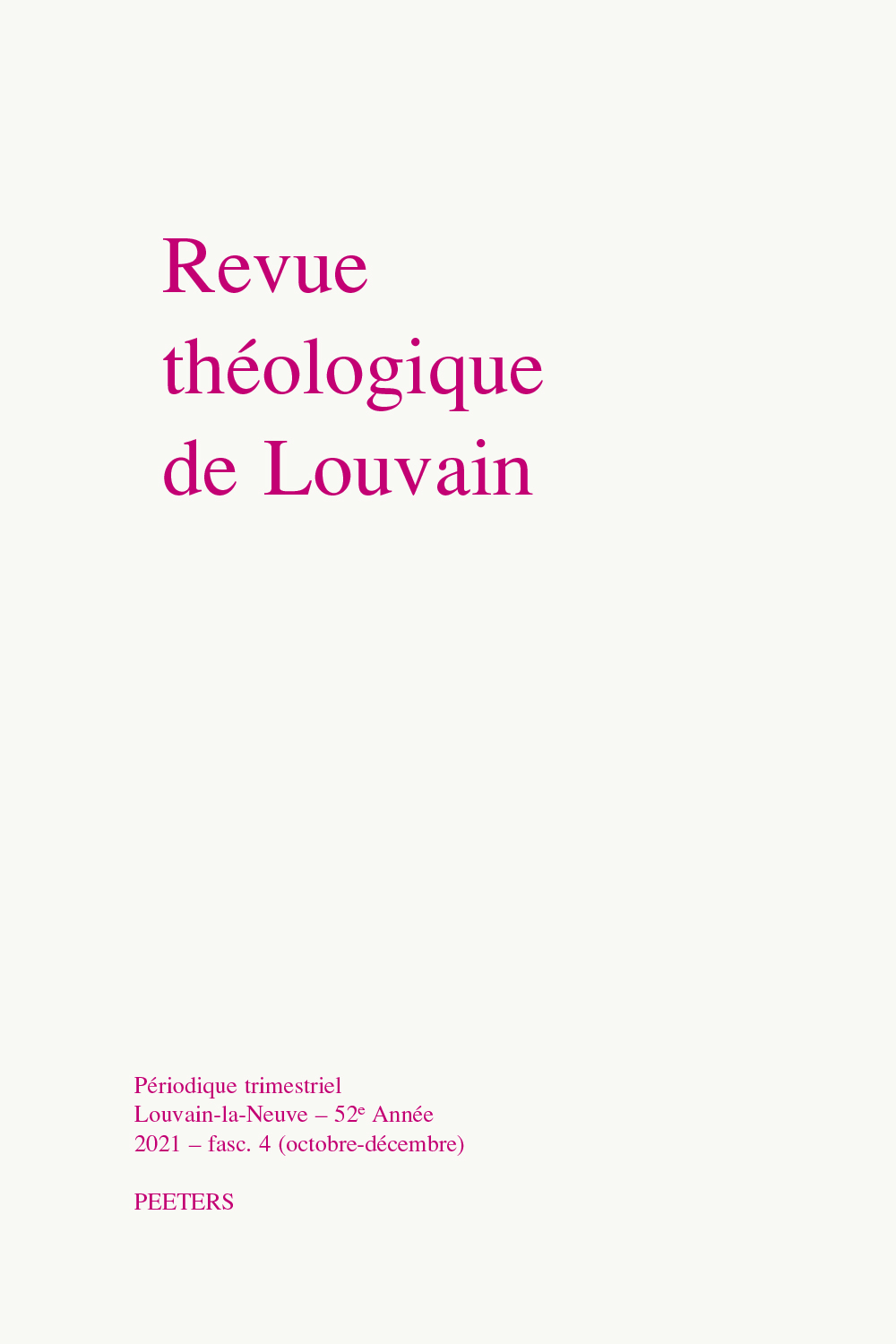 Document Details :

Title: Raison et religion
Author(s): FERRY, Jean-Marc
Journal: Revue Théologique de Louvain
Volume: 40 Issue: 1 Date: 2009
Pages: 3-13
DOI: 10.2143/RTL.40.1.2034480

Abstract :
Qui, de la philosophie ou de la religion, a confisqué la question du sens de l'existence? Sur fond de la dialectique qui mit aux prises la philosophie et la théologie durant un bon millénaire, l'article développe la thèse qu'aujourd'hui un agnosticisme théorique de base peut être clairement assumé, nul ne pouvant démontrer sa position au plan théorique. S'inscrivant dès lors dans une condition post-métaphysique, les positions adoptées, qu'elles soient athées ou spiritualistes, ne sont pas triviales. Chacune présuppose l'agnosticisme théorique et assume en conséquence son caractère d'engagement éthico-existentiel. Athéisme et fidéisme se voient par là disposés à la reconnaissance mutuelle de leurs positions respectives. Dès lors, au modèle d'opposition de la raison et de la religion peut être opposé un modèle de consensus par confrontation publique des convictions.


---

Who has confiscated the question of the meaning of existence – philosophy or religion? With as its backdrop the dialectic which has opposed theology and philosophy for a millennium, this article develops the hypothesis that a theoretical agnosticism can be clearly assumed, since nobody can demonstrate his position at a theoretical level. Placed thus in a post-metaphysical condition, the positions which are taken, be they atheist or spiritualist, are not trivial. Both presuppose theoretical agnosticism and thus assume its ethico-existential commitment. Atheism and fideism are thus disposed towards mutual recognition of their respective positions. Hence against a model of opposition between reason and religion can be opposed a model of consensus through the public confrontation of convictions.


Download article