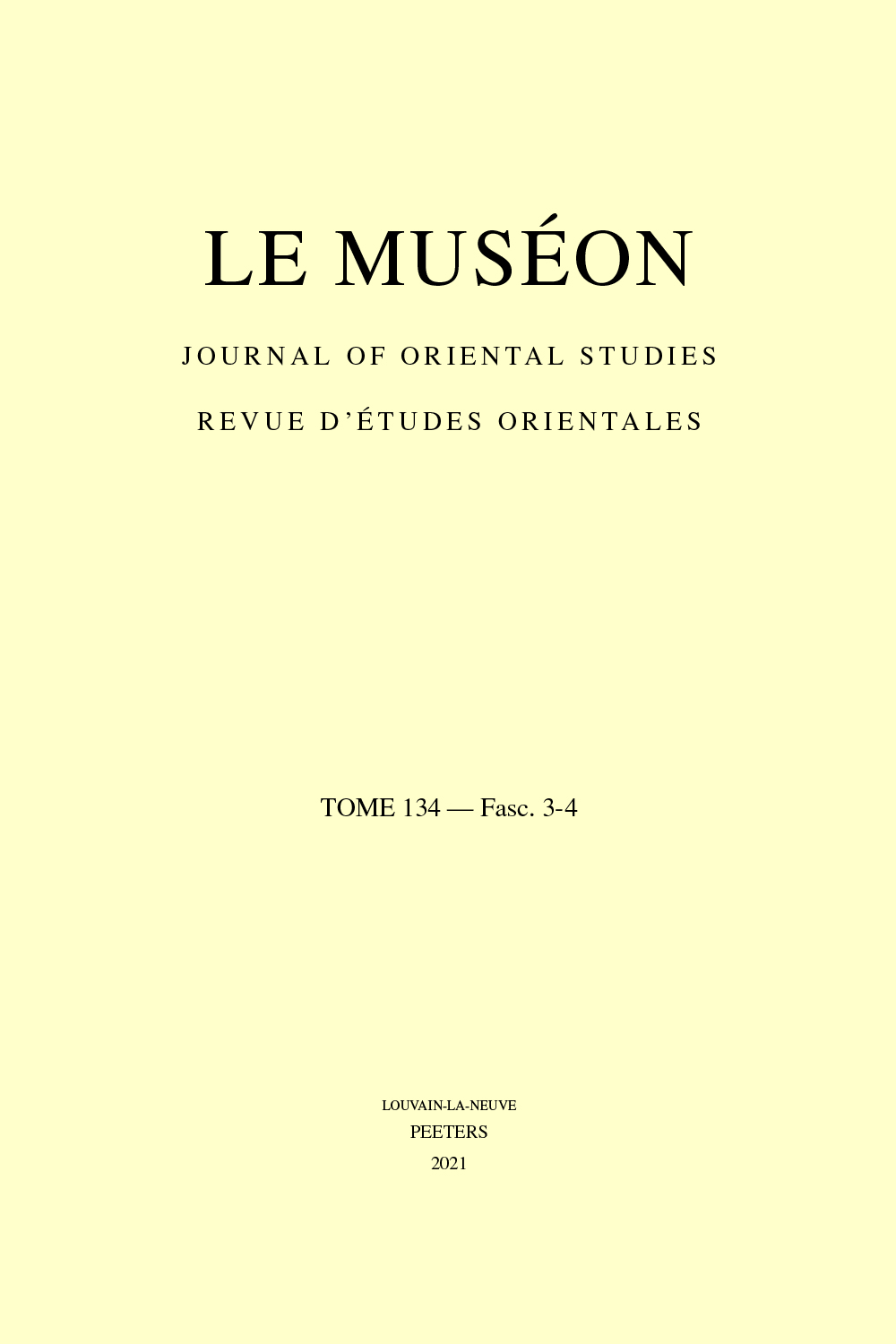 Document Details :

Title: Fuori c'è un mondo fragile
Subtitle: Due problemi di mitologia astrale nell'Iran sassanide
Author(s): ALBRILE, Ezio
Journal: Le Muséon
Volume: 121 Issue: 3-4 Date: 2008
Pages: 243-263
DOI: 10.2143/MUS.121.3.2034320

Abstract :
The article discusses two astral themes in Iran of the Sassanian age starting from archaeological, numismatic and funerary crafts. The Zoroastrian scriptures depict the entire field of existence as a complex of living beings that are implicated in a cosmic struggle against the power of Darkness. Astrology offered support for the idea of the god Ohrmazd's total goodness. Ohrmazd's first «material» (gētīg) creation was the sphere of the sky, which encloses the other creations like an egg. The various heavenly bodies were created at their places in a state of repose. Their motion began only when Ahriman and his demons, including the planets, invaded the sky from below. Ahriman's violent assault caused the death of the primordial beings. The fourth of these good creations is the bull Gāw ī ēwdād, the ancestor of Ahurian animals. His semen was carried up to the Moon where it has been purified and gave birth to a couple, male and female, of «animals from many species» (gōspandān ī purr-sardag). Further the article deals with the astral peculiarity of the Iranian kingship, with special regards to the Sassanian age. The Zoroastrian eschatology knows a way covered by the Soul through the spheres of the (mingled) Stars, the Moon and the Sun. The orderly movement of the fixed stars was considered absolutely positive, as a sort of witness of the cosmic order established by Ahura Mazdā, while the movement of the shooting stars appeared to be absolutely negative and dangerous. According to the Tištar Yašt – that is the Avestan hymn to the star Sirius – the stārō kərəmå or pairikās were specifically sent by Aŋra Mainyu against the fixed stars in order to annihilate the cosmic order, by bringing about famine, drought and disorder. The architecture of the ancient Iran is a cosmic architecture: the various literary descriptions of the throne-room of the Sassanian king Khusrau Parwīz mention the revolving rotunda that has been seen as a projection on earth of the cosmic pairi.daēza, «encircled place», Paradise. Also, from many archaeological and numismatic evidences we can argue that the Paradise attained by the Sassanian kings was thought to be a Lunar Paradise.


Download article