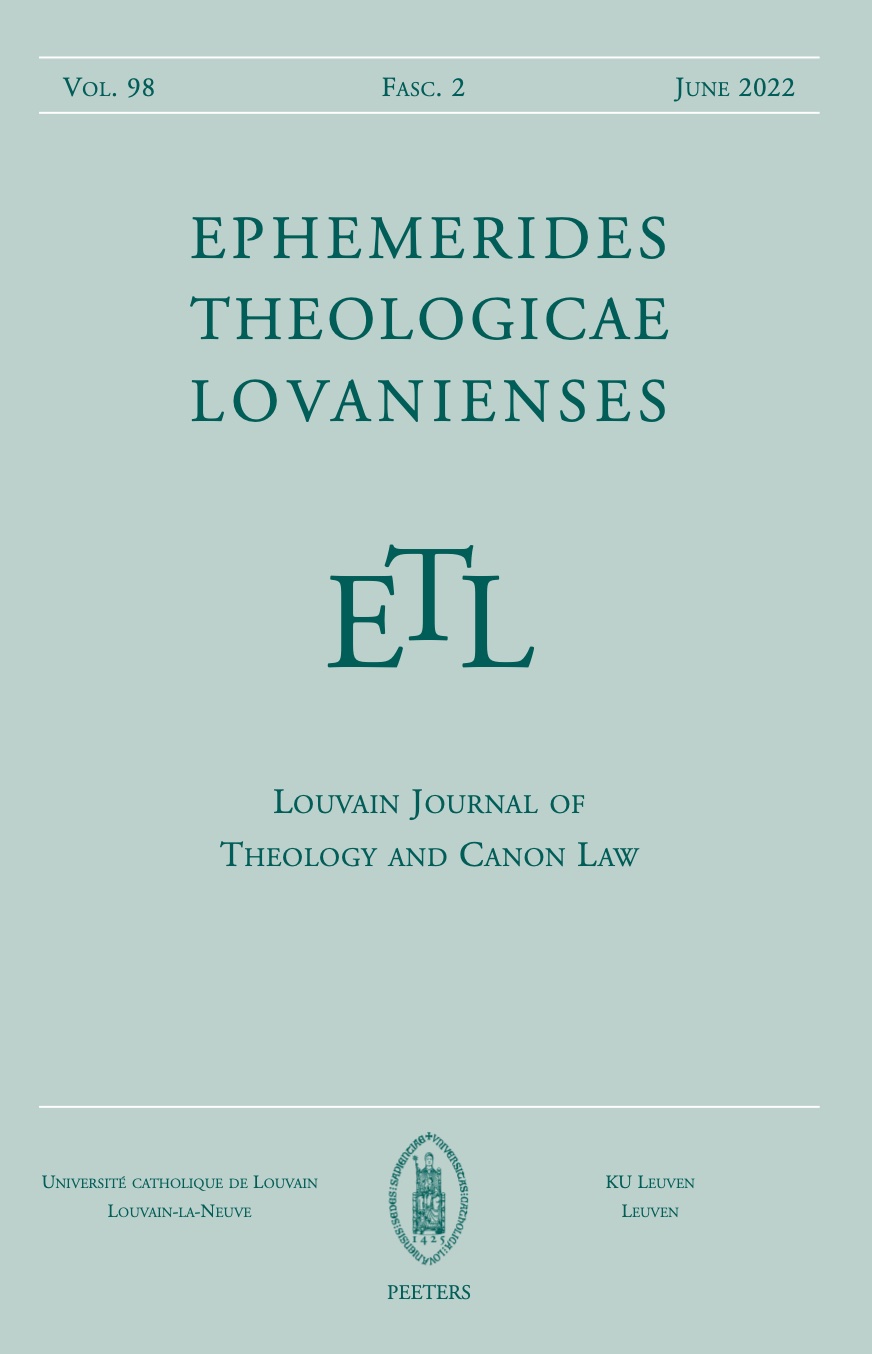 Document Details :

Title: Cinéma, religion et spiritualité
Subtitle: Actualité de la recherche
Author(s): JOIN-LAMBERT, Arnaud , GORIELY, Serge
Journal: Ephemerides Theologicae Lovanienses
Volume: 84 Issue: 4 Date: 2008
Pages: 537-563
DOI: 10.2143/ETL.84.4.2033459

Abstract :
Les dimensions religieuses et spirituelles sont présentes dans le cinéma depuis ses origines, sans compter la religiosité latente ou manifeste constituée par le cinéma lui-même. Curieusement, jusqu'à récemment, peu de chercheurs se sont investis dans ce domaine. Par contre, depuis les années 1990, les ouvrages se multiplient. Le présent article a pour objectif de faire un tour d'horizon des travaux les plus récents. La première partie est consacrée aux publications de théologiens catholiques sur le cinéma, monographies ou ouvrages collectifs provenant de France, d'Italie et d'Allemagne. La seconde partie s'attache à des livres émanant de la recherche anglo-saxonne, dont les auteurs sont soit issus des sciences humaines non théologiques, soit de la théologie non catholique. Cet article est le résultat d'un travail conjoint, de deux chercheurs de disciplines différentes, mais en l'occurrence parfaitement complémentaires: la théologie et les études de cinéma. Cette collaboration témoigne de l'intérêt d'une approche interdisciplinaire pour un domaine de recherche riche et plein d'avenir.


---

Since its origins, both religious and spiritual dimensions are present in the cinema, an artform that by its very nature contains latent or even obvious religious characteristics. But curiously, until recently, few researchers had investigated this field. However, since the 1990s, a huge surge of interest in religion and film studies can be discerned. This article aims to give an overview of the most significant works that have been published on the subject internationally in the last years. The first part is devoted to publications by Catholic theologians on cinema (from France, Italy and Germany). The second part deals with books emanating from research in the Anglo-Saxon world, among authors originating either from non-theological social sciences or from non-Catholic theology. This article is the outcome of joint efforts of two researchers in both disciplines: theology and film studies. It grows out of a need for an interdisciplinary approach to this rich and promising field.


Download article