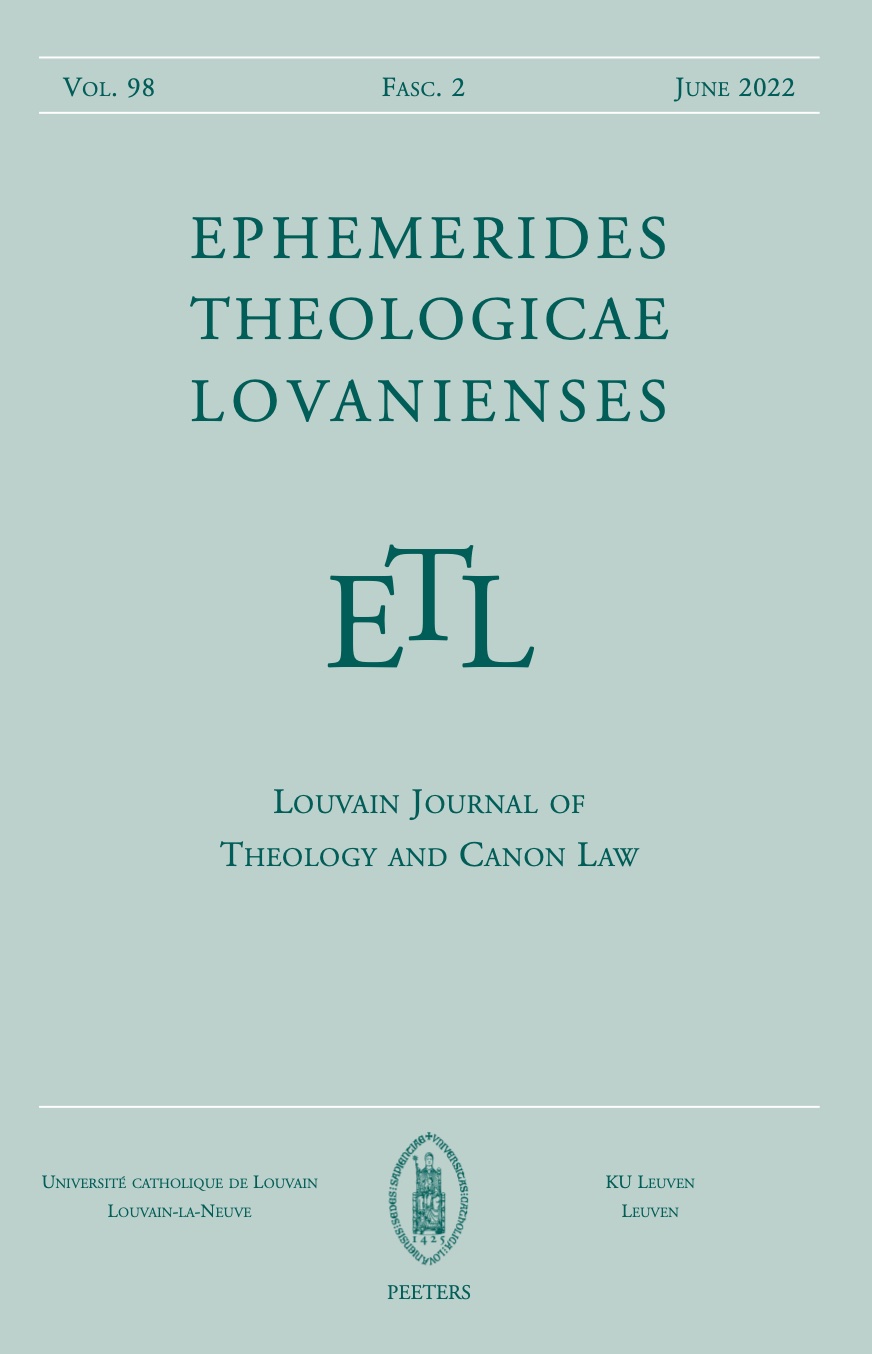 Document Details :

Title: The Line of Thought in Matthew 24,1-35
Subtitle: A Discussion of Vicky Balabanski's Reading
Author(s): LAMBRECHT, Jan
Journal: Ephemerides Theologicae Lovanienses
Volume: 84 Issue: 4 Date: 2008
Pages: 519-528
DOI: 10.2143/ETL.84.4.2033457

Abstract :
A reading of Mt 24,3-35 is possible without assuming the two-sequences schema as Vicky Balabanski proposes them in her recent article. In vv. 4b-14 the beginning of the birthpangs is referred to; in vv. 15-28 the great tribulation caused by the destruction of the temple is depicted; and in vv. 29-31 the parousia of the Son of Man is briefly narrated. In vv. 32-35 the Matthean Jesus confirms that his disciples will be able to observe events that announce his return as Son of Man in glory as well as the end of the age; he equally confirms that his words will remain valid. The two questions in v. 3 are answered, the first concerning the destruction of the temple in vv. 15-22, the second with regard to the sign in v. 30. The evangelist, most probably influenced by his postpaschal church experiences, twice broadens the scene, at the end of vv. 9-14 (no longer strictly the beginning) and at the end of vv. 23-28 (no longer just the temple and Judea). In his eschatological discourse the Matthean Jesus pays, as it were, exclusive attention to his prophetic information and exhortation. How Matthew wants his readers to interpret Jesus' affirmation of "immediately" in v. 29 or of "this generation" in v. 34 cannot but remains unclear. Like other authors, the evangelist does not and cannot affirm all his favorite ideas everywhere and at the same time. Not all his texts are "mutually significant"; 24,1-35 and 28,18-28 should not be read "in dialogue".


Download article