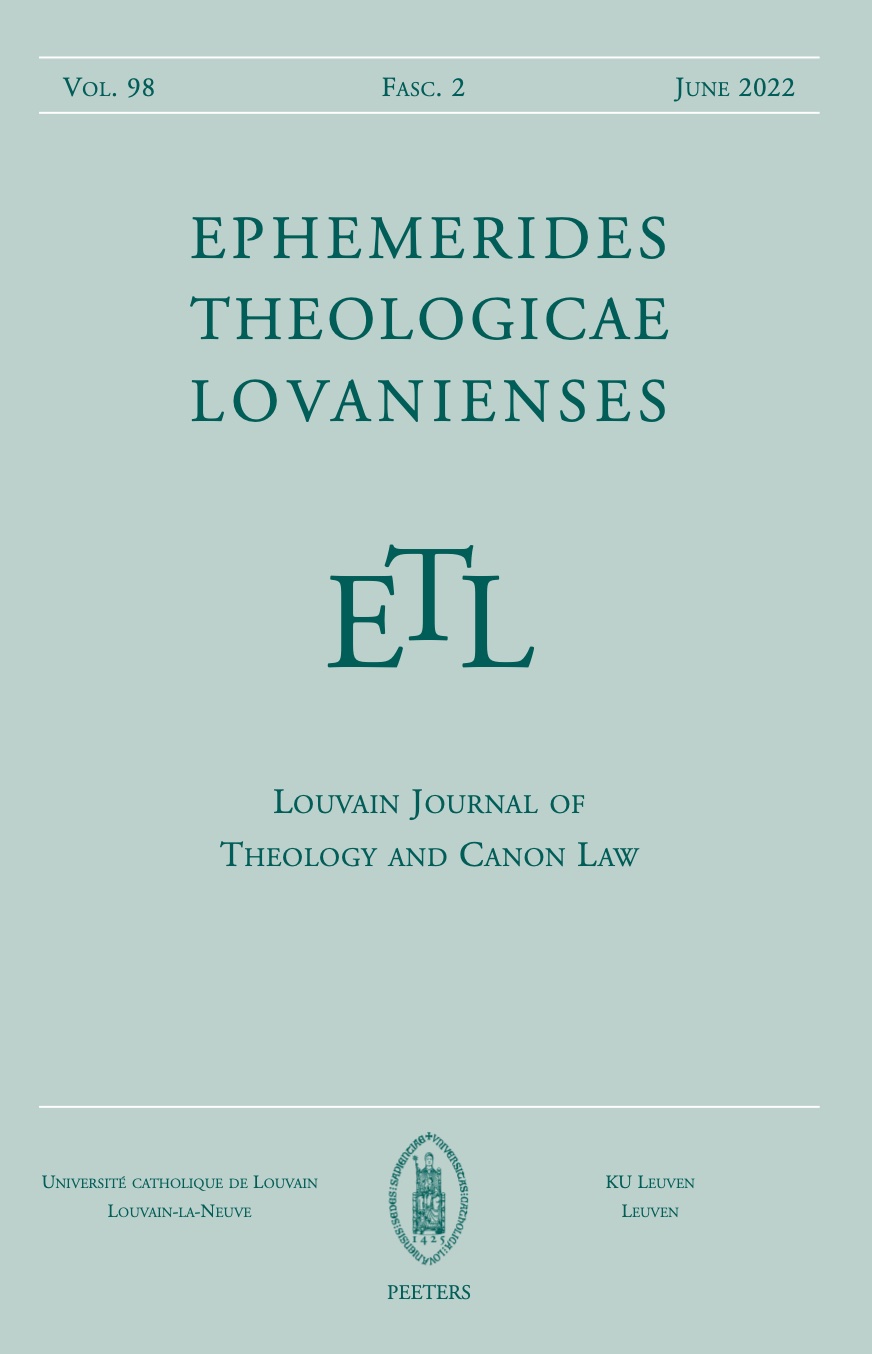 Document Details :

Title: Jacob's Descent into Egypt (Gen 45,25-46,7) according to Josephus, Philo and Jubilees
Author(s): BEGG, Christopher T.
Journal: Ephemerides Theologicae Lovanienses
Volume: 84 Issue: 4 Date: 2008
Pages: 499-518
DOI: 10.2143/ETL.84.4.2033456

Abstract :
Gen 45,25–46,7 tells of Jacob's final journey and encounter with God as he descends to Egypt and experiences a theophany on the way. This essay provides a detailed comparative study of three ancient Jewish rewritings of the Genesis passage, i.e. Josephus, Ant. 2.168-176a; Philo, Jos. 252–255; and Jub. 43.23–44.8. All three rewritings, inspired by the divine injunction of Gen 46,3b that Jacob not "fear" to go to Egypt, introduce a segment concerning the nature of the patriarch's fear that they place prior to their respective theophany accounts. Josephus' version, e.g., compresses Jacob's double biblical response to the sons' report about Joseph's being alive into a single one, and amplifies God's word to him with an extended retrospective concerning the divine benefits accorded him throughout his life. Philo's rendition focusses on Jacob's varying psychological states over the course of the happening, and leaves aside many elements of the biblical narrative, e.g., Jacob's halting at Beer-sheba and sacrifice there (Gen 46,1) and the initial exchange between him and the Deity reported in Gen 46,2-3a. Finally, Jubilees' retelling evidences both a high degree of fidelity to the Bible's wording, but also the insertion of numerous chronological indications, reflective of the author's preoccupation with calendrical matters.


Download article